You're currently on: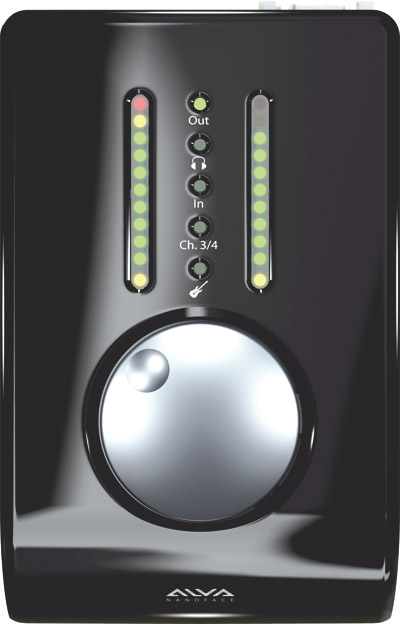 New open box Nanoface in new condition.
Analog I/Os
The Nanoface provides 6 audio I/Os – enough for a small home studio, a DJ- or surround setup. A MIDI input and two MIDI outputs form a perfect combination to connect a keyboard and external synthesizers or samplers.
Four analog inputs – two of them equipped with high-quality mic preamps - allow the simultaneously recording of different sources at the same time, like a microphone, an electric guitar and a synthesizer. Four analog outputs provide a flexible setup for monitoring two stereo signals at the same time, e. g. with main speakers and headphones. The signal from output 1/2 can be routed to output 3/4 and individually adjusted.
Digital I/O
The digital I/O works in standard SPDIF format. This makes the Nanoface the perfect partner for a digital signal from a CD player, or an effect unit as a source for an external DA converter.
Analog sound quality
Normally, great converters are expensive! With the Nanoface, we´ve changed the game. Thanks to the years of experience of our development team, we´ve integrated a very sophisticated circuit design. The result: an extraordinary audiophile sound.
Mic preamps
The Nanoface provides two mic preamps with very low noise and distortion specifications. Including switchable 48V phantom power for condenser mics.
Instrument input
Electrical instruments - guitar or bass - need a special instrument input with Hi-Z characteristics for direct recording. The Nanoface provides an instrument input directly on the units right side. Optimal for spontaneous jam sessions with a notebook or as mobile recording station without the need for more equipment – live or with band rehearsals.
The usability concept of the Nanoface
The analog gains for the four inputs, all output levels and special features, like phantom power and hardware monitoring will be controlled with the big silver rotary encoder directly on the Nanoface.
All mixing, channel routing and digital levels will be controlled by your individual audio software.
You may also be interested in: