You're currently on:

The ultimate synth, organ, piano, and performance keyboard anthology.
21 seminal instruments, supercharged, and at your command.
Bringing together over 100 years of landmark keyboard instruments in one software package, the sounds behind every hit, every genre, and every musical movement are now at your fingertips. Painstakingly recreated in beautiful detail, every single instrument in V Collection 6 will blow you away.
Using our advanced technologies, easy-to-use graphical interfaces, and a strong focus on presets by working with some of the world's best sound designers, V Collection 6 will give you the inspiration you've always dreamed of.
Whichever instruments you use you can be sure of one thing: we payed tribute to the original machine, built upon this legacy, and added a new generation of features opening new possibilities to the contemporary musician.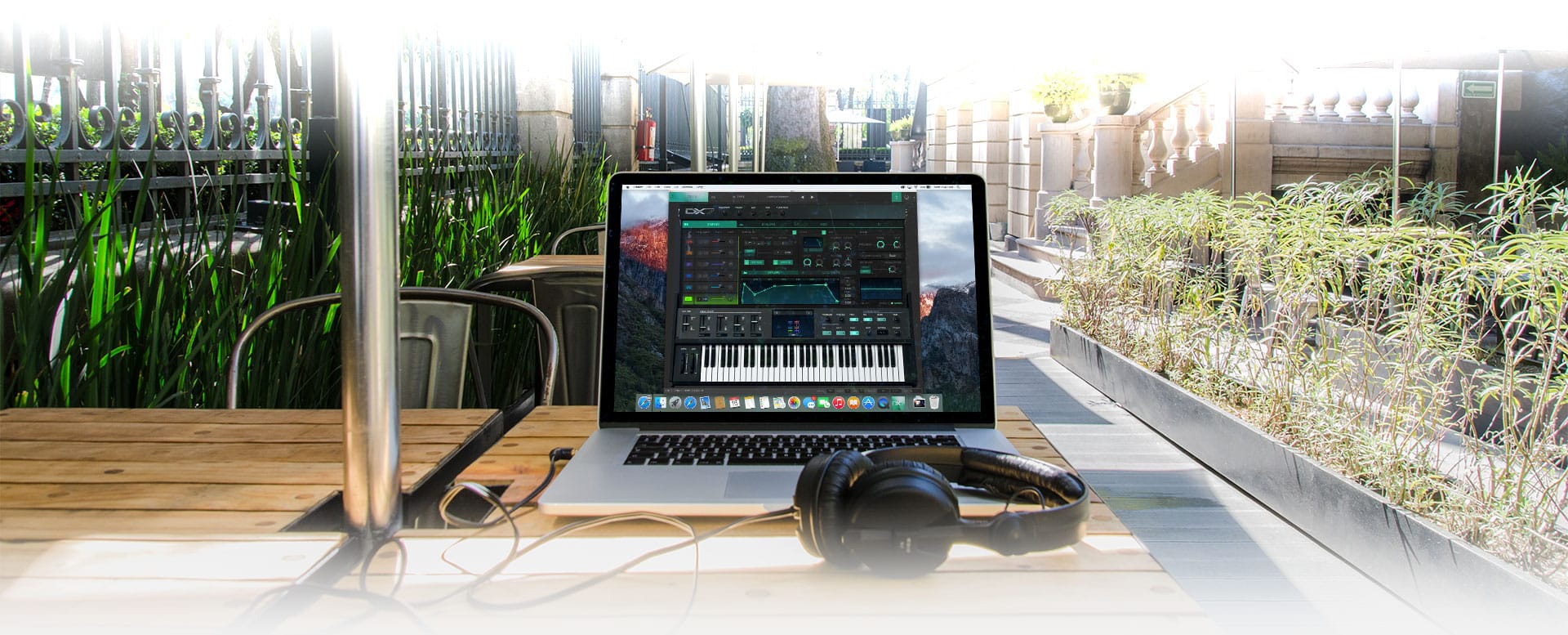 Fabulous Four
Pooling together the combined knowledge, talent, and musical vision of many of the world's finest sound designers, your new instruments will sing straight out of the box.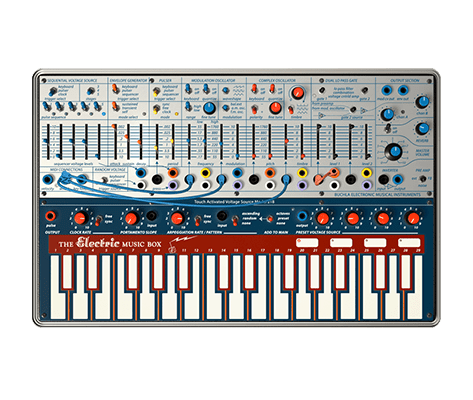 Buchla Easel V
WEST COAST SOUND DESIGN PLAYGROUND
Don Buchla's leftfield analog synth from 1973, the Music Easel changed the way people created sounds with performance-focused parameters, putting the focus on the artistry of being a recording artist. Perfect for exploring alternative sound design, creating ambient, widescreen textures, and unfamiliar sequences. Taking Buchla's experimental vision one step further, Arturia have incorporated Gravity, a physics-based synth engine into their software recreation, letting you take music where no one has gone before.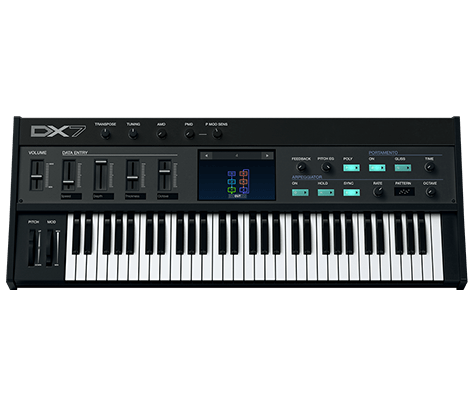 DX7 V
FM MADE EASY
The Yamaha DX-7 needs no introduction, and its legacy is felt in charts around the world to this day. If you've ever listened to the radio, watched a film, or owned any 80s records, you'll have heard the DX-7. Notoriously tricky to program, Arturia's recreation simplifies the process by vastly improving the interface, and expands its synth capabilities with a mod matrix, customizable envelopes, extra waveforms, a 2nd LFO, effects, sequencer, arpeggiator, and more.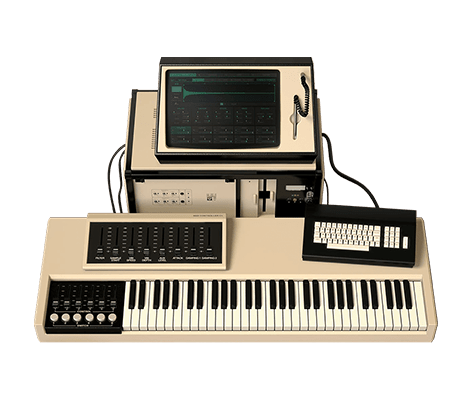 CMI V
PEERLESS SAMPLING CHARACTER
Known as the mother of all samplers, and a groundbreaking additive synth, the Fairlight CMI truly redefined pop music production following its release in 1979. Arturia's recreation builds on the features of the original by providing 10 multitimbral, polyphonic slots to design your sound, real-time waveform shaping, effects, a sequencer, and even a brand new "Spectral" synth that can scan and mix sections of audio, letting you create your own wavetable synth sounds.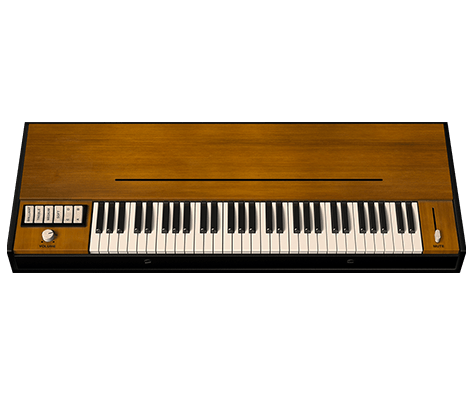 Clavinet V
THE FUNKIEST ELECTRIC KEYBOARD EVER
Arguably the most famous, influential electric keyboard of all time, the legacy of the Clavinet is everywhere. Released by Hohner in the mid-60s, its funky, energetic tone gave life to myriad genres over the decades. From disco to R&B, prog rock to pure, unadulterated pop, the percussive, soulful sound of this legendary performance keyboard is reborn in Clavinet V. Arturia's physically modelled recreation lets you dig deeper into the instrument, changing the physical properties of the instrument, and adding classic amp and effects combos into the mix.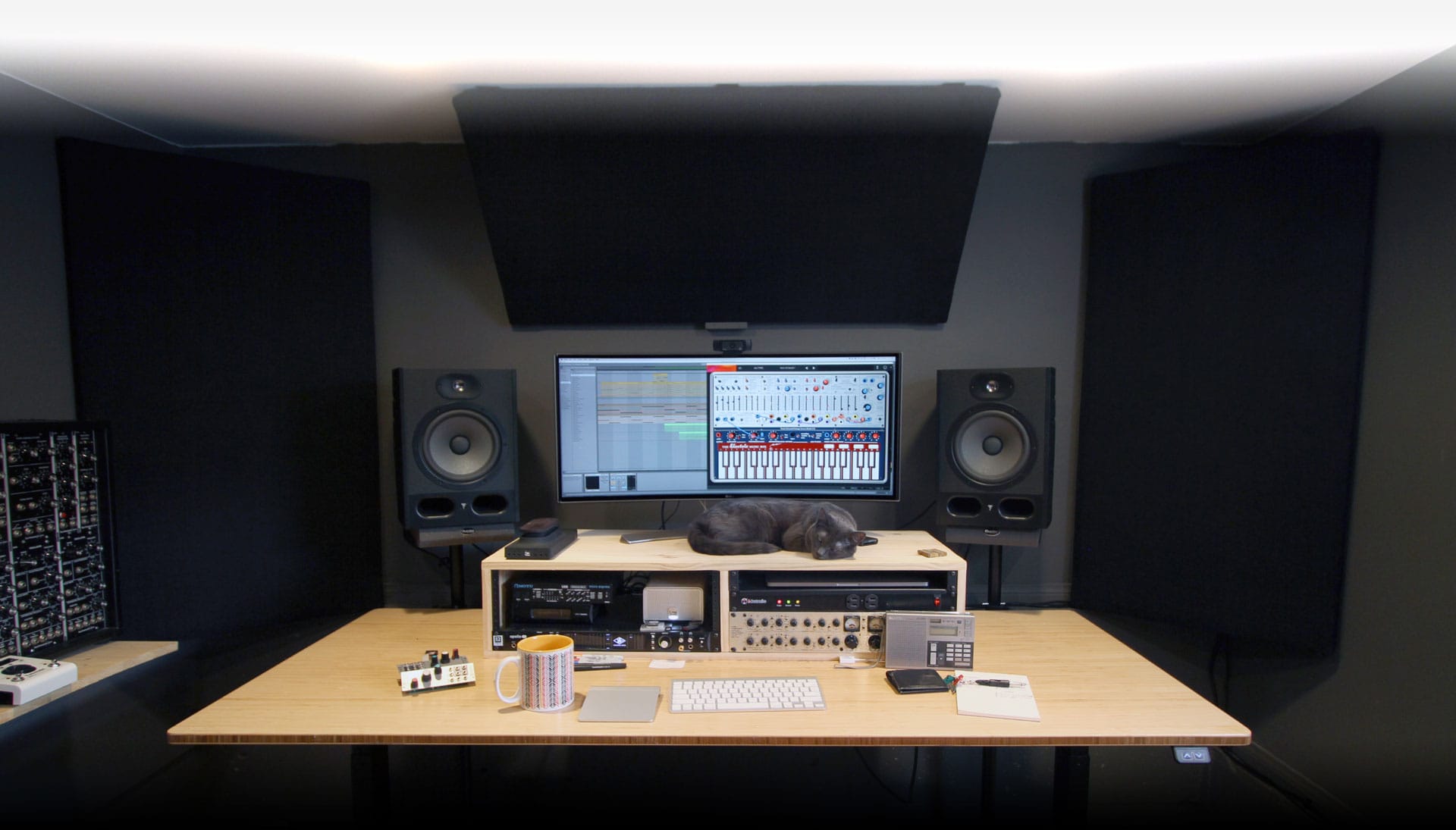 Developments
V Collection 6 not only includes new instruments, but features major updates to the other included instruments. That equates to a complete collection of 21 vastly different yet powerful tools to craft your next audible masterpiece.
Piano V 2

The new Piano V2 has 3 new models, a useful built-in compressor, an advanced stereo delay, and more bands in the EQ to make it an even more usable and natural sounding piano instrument.
Analog Lab 3

We collaborated with professional ergonomists and got opinions from real users to improve the GUI and preset browser. Analog Lab 3 includes the new instruments with presets from Buchla Easel V, DX7 V, Clavinet V and improved the management of "multis" for a much easier and quicker experience.
New HD GUIs for Solina V, Vox Continental V and Wurli V

New and improved, these instruments now have an attractive high quality 5K graphical user interface. Sounds good, looks good. Start making music.
Stability improvements
More in-depth testing of the instruments and the development of technology has allowed us to make the instruments even more solid than ever before.
The V Collection 6 Overview
V Collection 6 is our boldest bundle yet. We've put in all the work so you can load up your instruments and get creative. 21 historic synthesizers, keyboards, organs, string machine and even a sampler. Things just got serious.
Famous synthesizer artists like Klaus Schultze, Isao Tomita, Jeff Downes and Richard Devine have created unique sounds for you to use to produce the best V Collection ever. A massive selection of sounds at your disposal to cover all genres or music. But importantly, they are easily accessible and sound bigger and fatter that you'd ever imagined.
8 Analog Synthesizers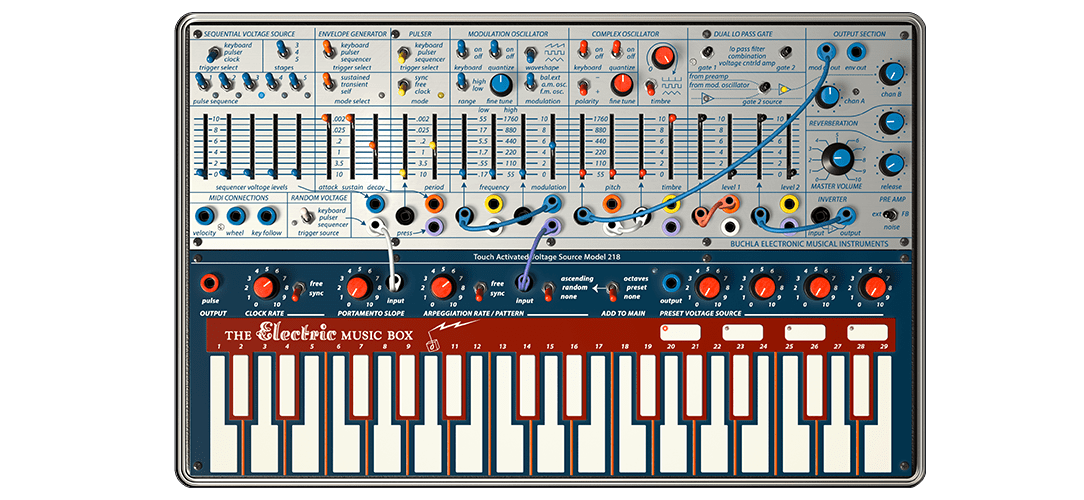 Buchla Easel V
One look at the Buchla Easel V and you know this is a different beast. In fact, it makes you think differently about sound right from the start—and the soundscapes you can design with it are as unique as the front panel array. If you like to paint outside the lines, Buchla Easel V is the perfect artistic tool for you.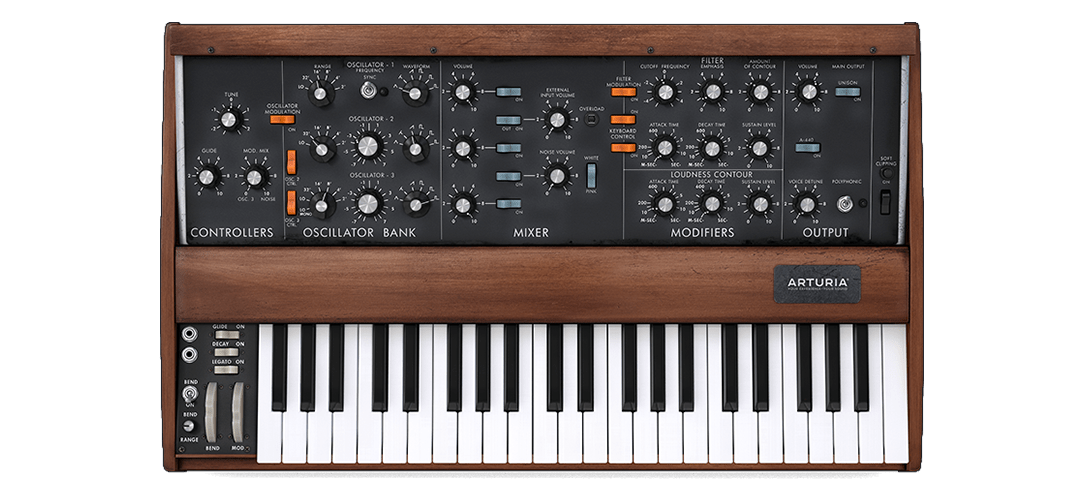 Mini V
Probably the most famous synth in history and sporting a discography to match, this monosynth is legendary for its fat, warm basses and leads owing to its three VCOs and 12db/octave filter. We partnered with Bob Moog himself to bring it back with massive updates.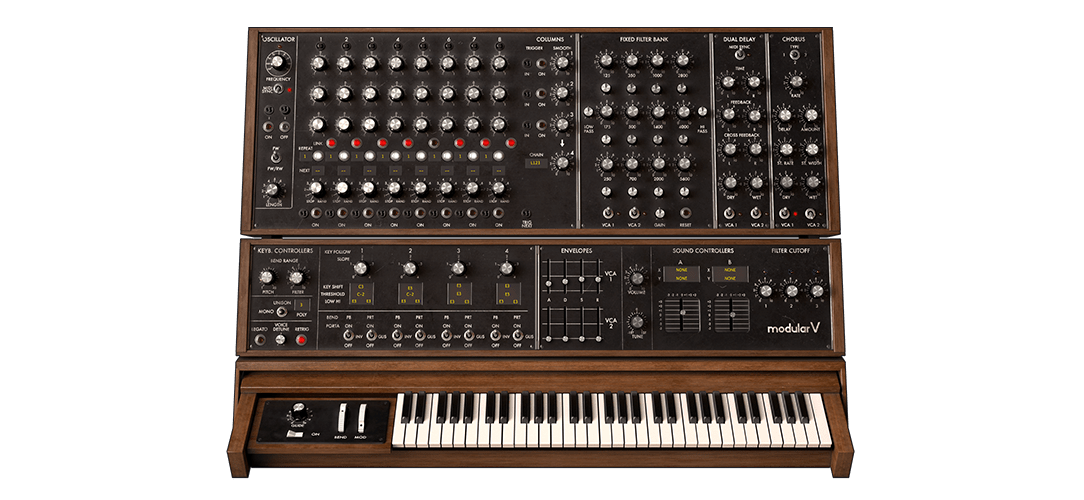 Modular V
The Modular system started the entire electronic music revolution, and is still one of the most powerful and huge-sounding synths ever. We collaborated with Bob Moog to update this behemoth with polyphony, nine VCOs, three VCFs and rare original modules like the Bode 1620 frequency shifter.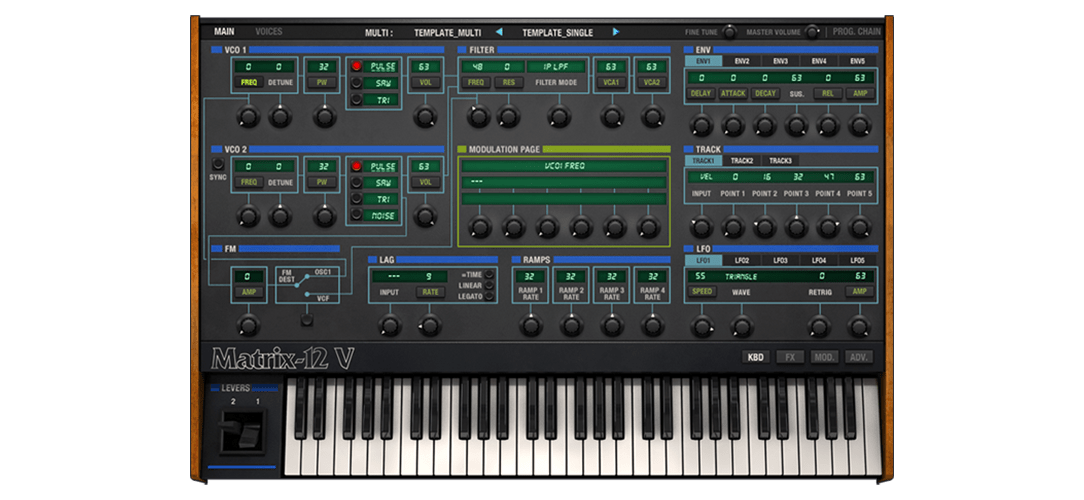 Matrix-12 V
One of the finest analog poly synths ever made, the Matrix-12 featured the big brassy Oberheim sound, unparalleled matrix modulation, unprecedented 15-mode filters and crazy voice assignation possibilities. We've expanded it with even more mod sources and a 27 x 47 matrix.
Jup-8 V
Managing to be simultaneously fat, airy and crystal clear, this classic polysynth features included switchable 2- and 4-pole filters, hi-pass filters, VCO sync, and an arpeggiator. We've brought extra love by adding complex LFO combinations and modulation-targetable dynamic effects.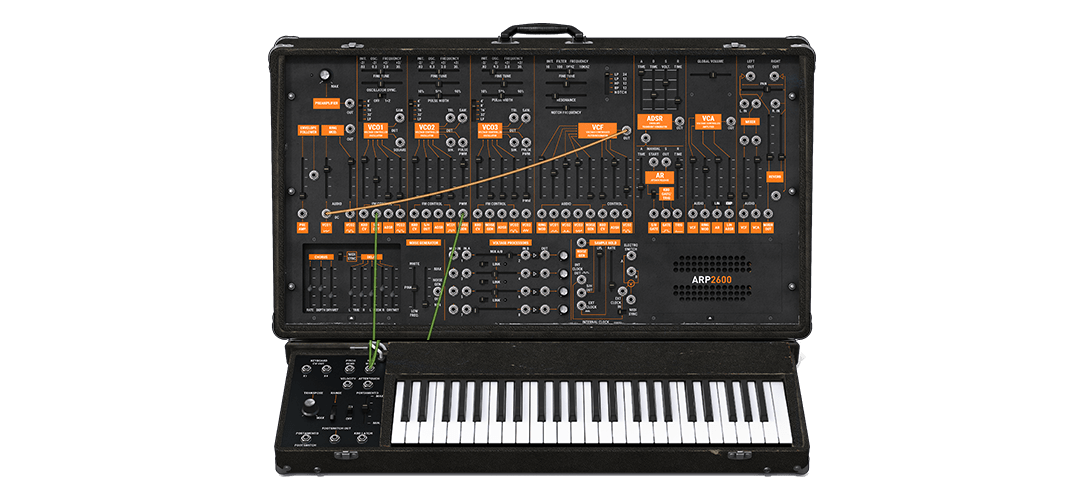 ARP2600 V
This semi-modular classic earned its reputation as a staple for clear, bright leads and basses a la "Frankenstein" and "Birdland", as well as sound design such as the voice of R2D2. Our version has tons of enhancements including polyphony, tracking generator modules, 1601 sequencer, and effects.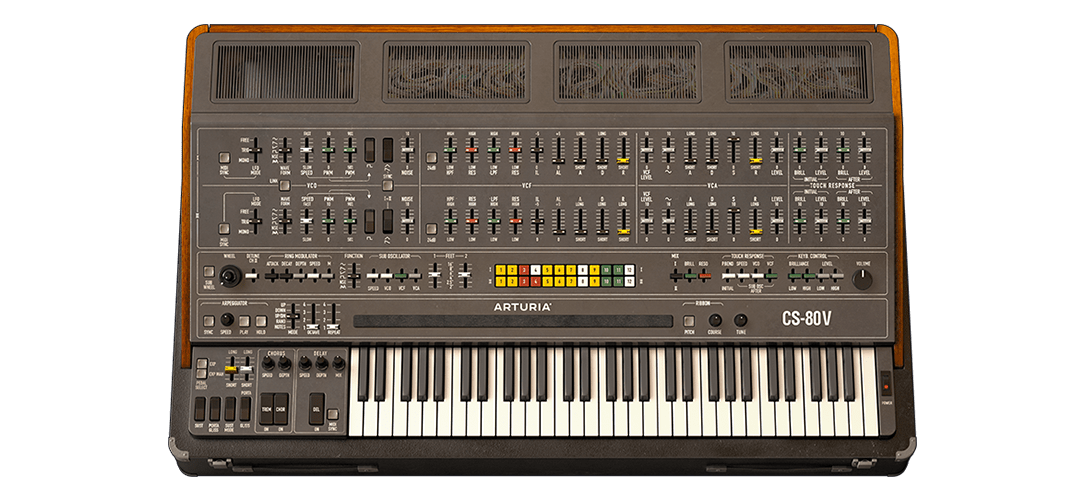 CS-80 V
The CS-80 distinguished itself by having two complete synth sound paths in parallel, making for rich complex sonic textures. Brimming with expressiveness our recreation features additional modulation routings, multi-timbral voicing, arpeggiator, and preset morphing.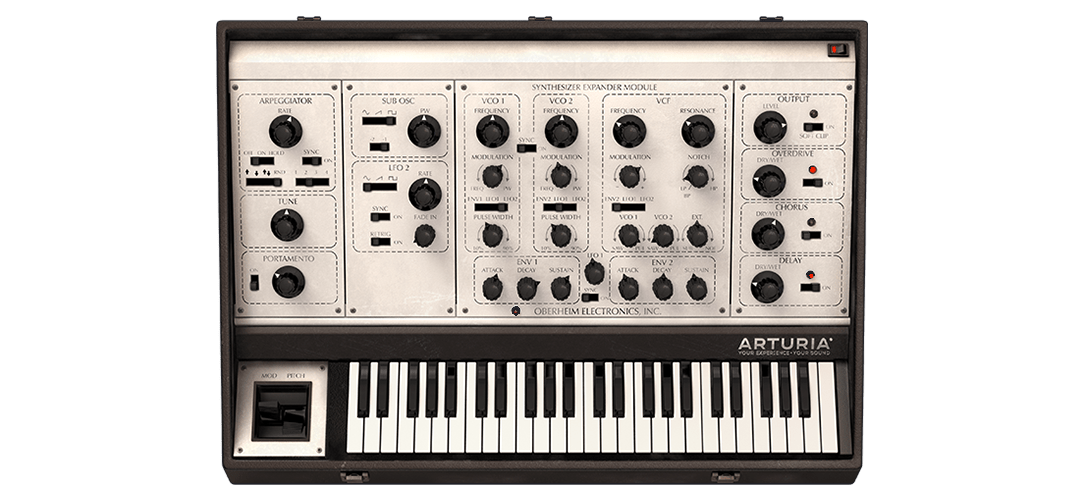 SEM V
Tom Oberheim's SEM was one of the first self-contained synth modules and was further distinguished by its unique 12db-octave multimode filter. We've recreated an 8-voice version with added modulation matrix, noise, sub-oscillator, arpeggiator and portamento.
4 Digital Synthesizers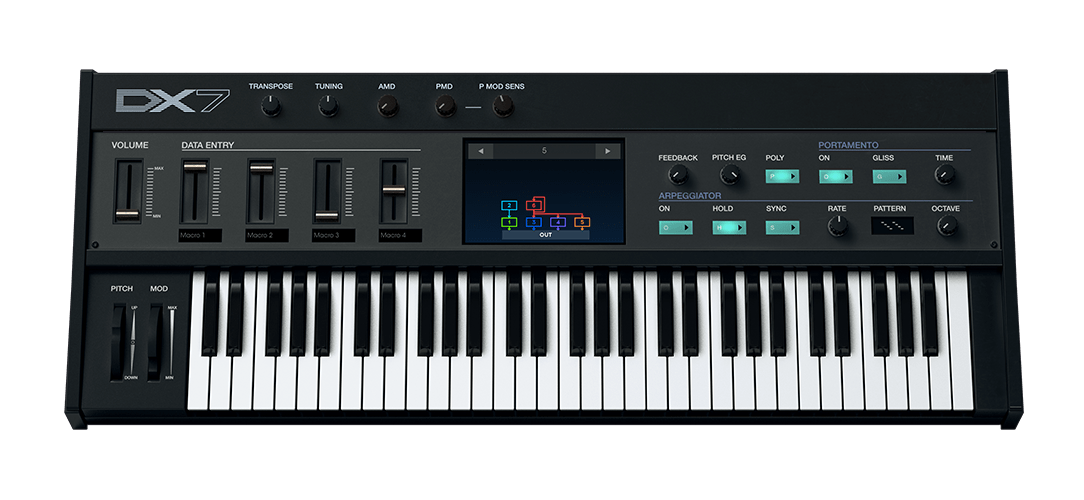 DX7 V
The Yamaha DX-7 needs no introduction, and its legacy is felt in charts around the world to this day. If you've ever listened to the radio, watched a film, or owned any 80s records, you'll have heard the DX-7. Notoriously tricky to program, Arturia's recreation simplifies the process by vastly improving the interface, and expands its synth capabilities with a mod matrix, customizable envelopes, extra waveforms, a 2nd LFO, effects, sequencer, arpeggiator, and more.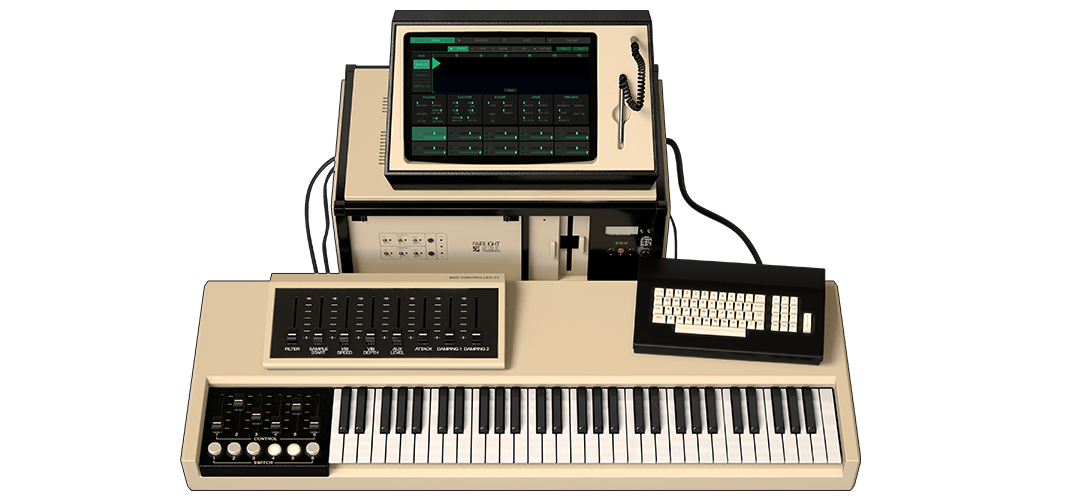 CMI V
With exotic new sound of digital samples, the promise of an all-in-one digital workstation, and a physical design right out of a sci-fi movie, the Fairlight CMI was an object of desire for most self-respecting '80s keyboardists. Now our software homage lets you turn some heads yourself.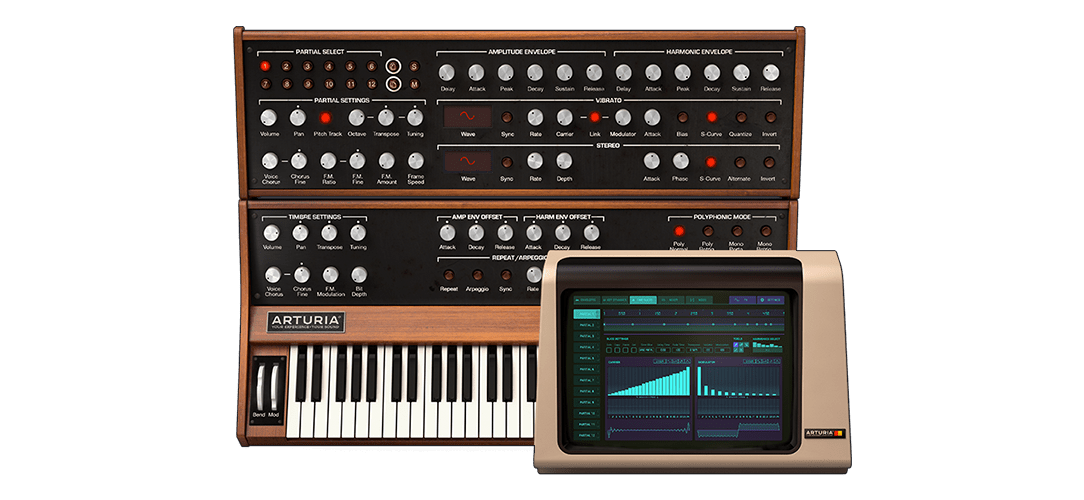 Synclavier V
The elite digital synthesizer that powered some of the biggest hits and film soundtracks of the early '80s thanks to its unique fusion of additive and FM synthesis technologies. We partnered with original designer Cameron Jones to faithfully build the only emulation ever attempted.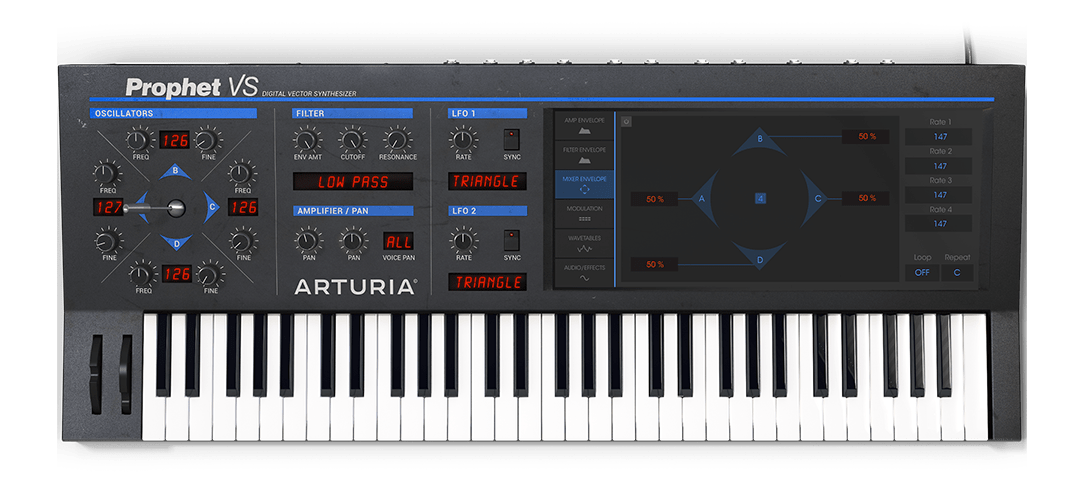 Prophet V
We gathered the first fully programmable polyphonic synth Prophet 5 and the later Prophet VS based on vector synthesis that brought first-of-a-kind oscillator morphing feature. Our Hybrid mode adds matrix modulation and allows to combine elements of both instruments for bold new sounds.
12 Pianos Models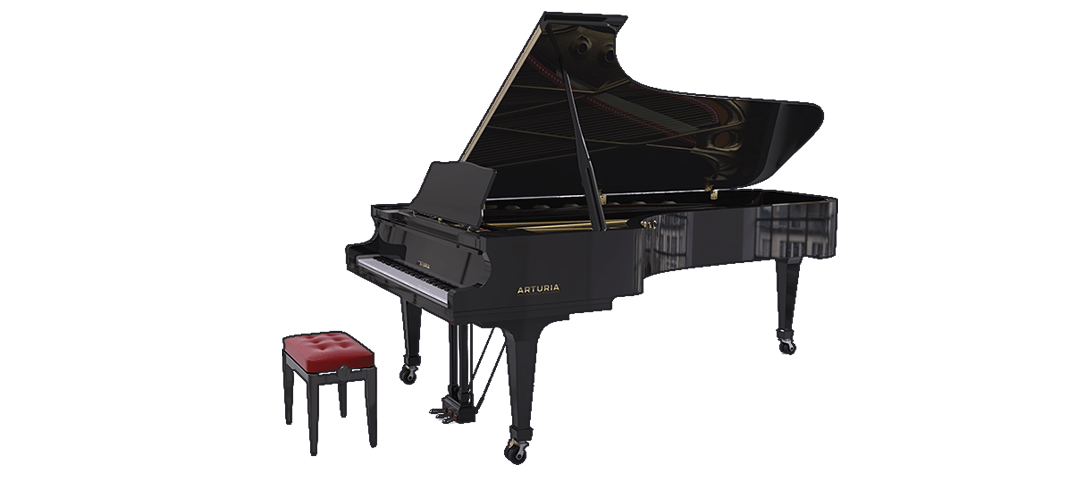 Piano V
Piano V delivers twelve world-class pianos, ranging from 9' concert grands to studio uprights to unconventional designs. No sample there, they're all based on our award-winning modeling technology which let you tweaks a large set of mechanical parameters.
1 String Machine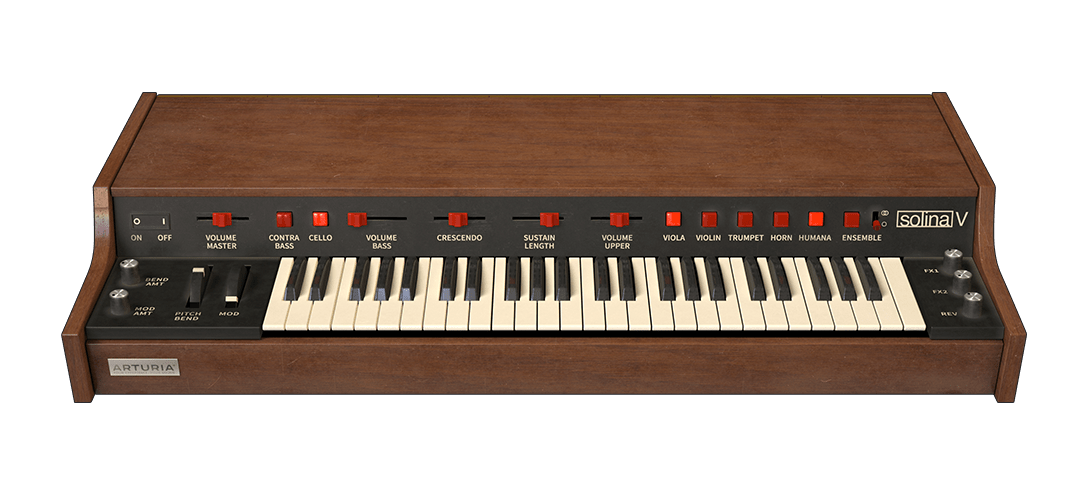 Solina V
Borrowing top-octave divider technology from organs and marrying it with animated choruses, it delivered lush string textures that only our TAE® technology could duplicate faithfully. We completed the classic orchestral sounds with voices and the phaser effect popularized by Jean-Michel Jarre.
3 Electric Pianos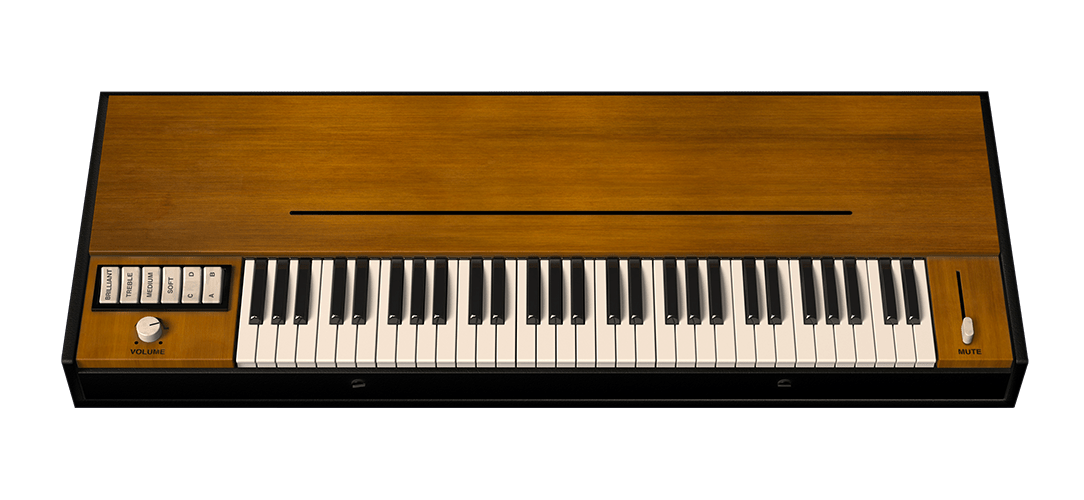 Clavinet V
Making the most of the physical modeling technology, we recreated all aspects of the iconic Clavinet D6—including lightning response, multiple pickups, EQ rockers and variable mute. You can even tech your own mechanical customizations or let it pair up with a guitar amp and a stompbox rig.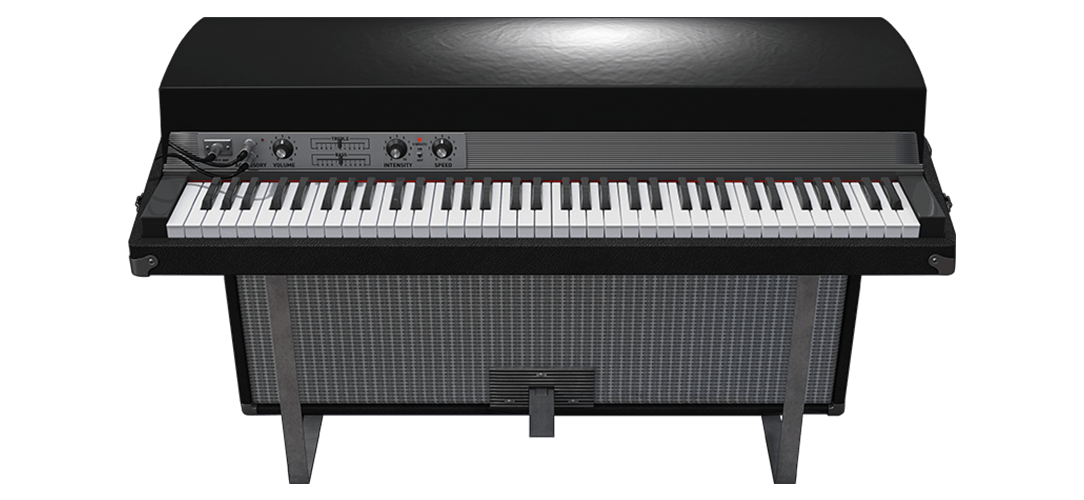 Stage-73 V
Having been used by a who's who of keyboardists, the tine-based electric pianos of the '60s and '70s featured a rounder sound and longer sustain than the competing "Wurli". We modeled the Stage 73 and Suitcase 73 right down to the tines, pickups and circuitry.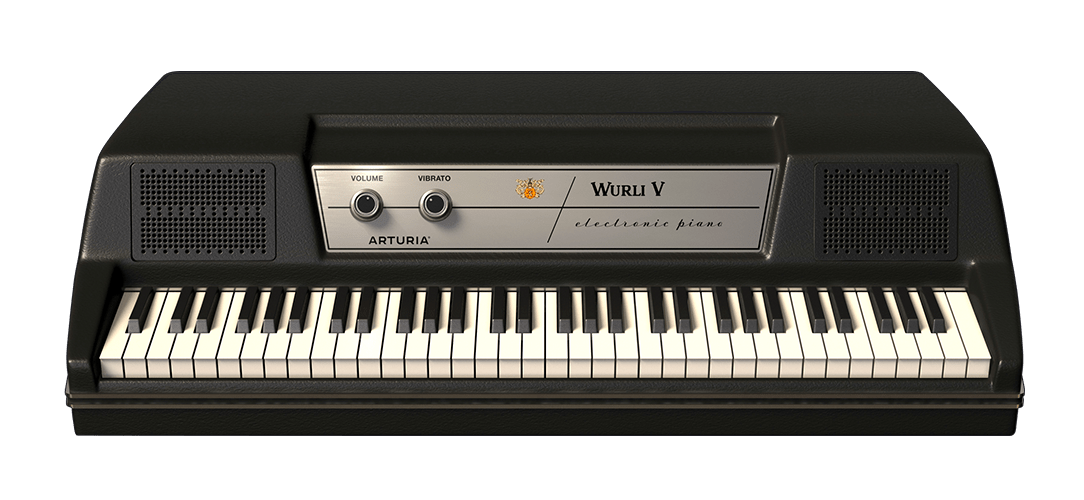 Wurli V
The reed-based electric piano was brighter and tighter that the Rhodes. Mellow at lower velocities, its voice took on a rougher bark as it was played harder making it another perfect example of something that our physical modeling nails that sampling can't.
3 Organs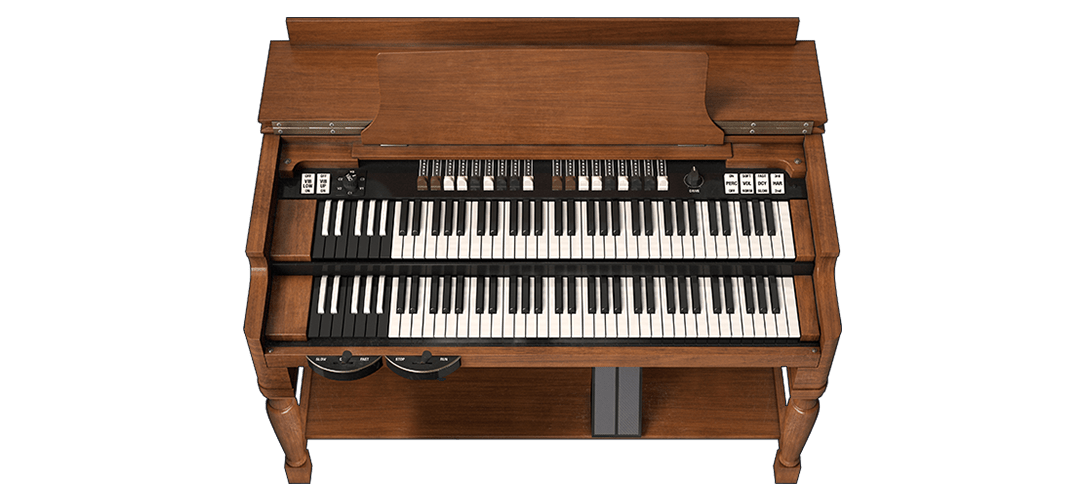 B-3 V
The king of electronic organs, the rich sounding B-3 has been a staple of jazz, gospel, hard rock and reggae for over a half century. Its electromagnetic tonewheel design gave it a unique beefy quality. Our faithful homage includes a rotary speaker, plus drawbar modulation.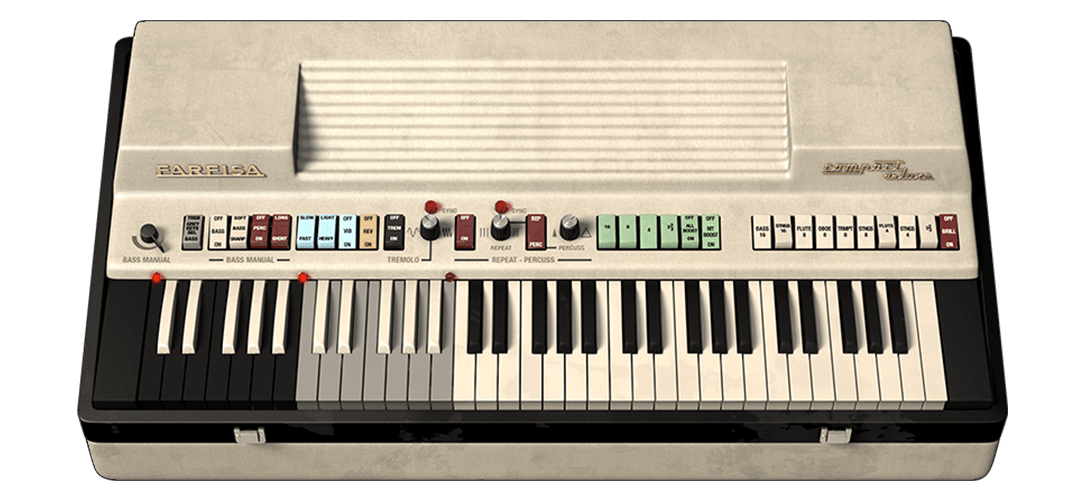 Farfisa V
Lighter than a Hammond and more cutting than a Vox, the Farfisa transistor organ helped drive the effervescent sounds of '60s hits, and has kept bubbling up across upbeat genres ever since. Today contributes by adding user-definable waveforms, more envelope control and integral effects.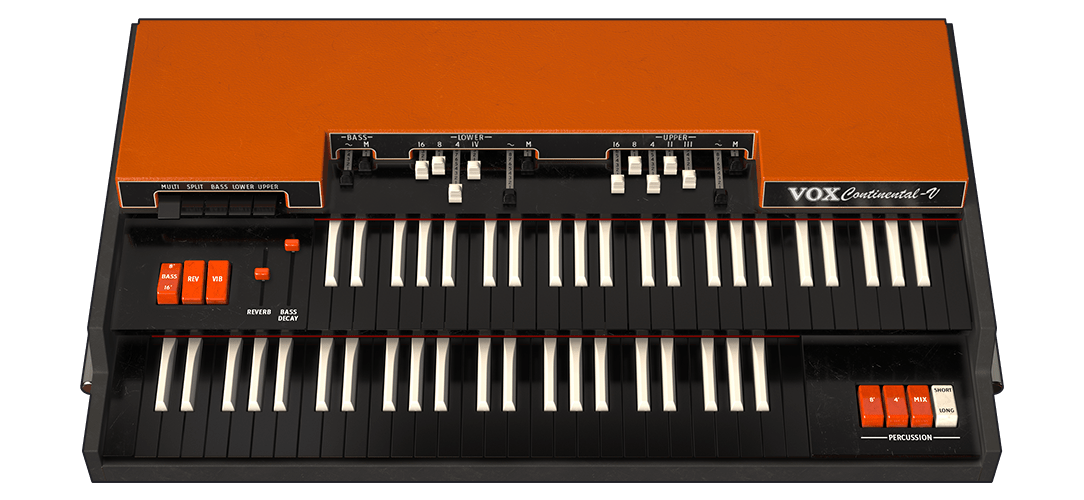 VOX Continental V
The transistor-based Vox Continental became popular in the '60s as a lighter and affordable alternative to Hammonds. It had an eager pop-ready sound all its own that was quickly adopted in the British Invasion. We've added full drawbars, extra waveforms, rotary cabinet, and effects.
With the complete V Collection, you're fully prepared for wherever your musical journey takes you.
You may also be interested in:
| | |
| --- | --- |
| Variant | 1 |
| Specials | 2016/05/31 |