You're currently on: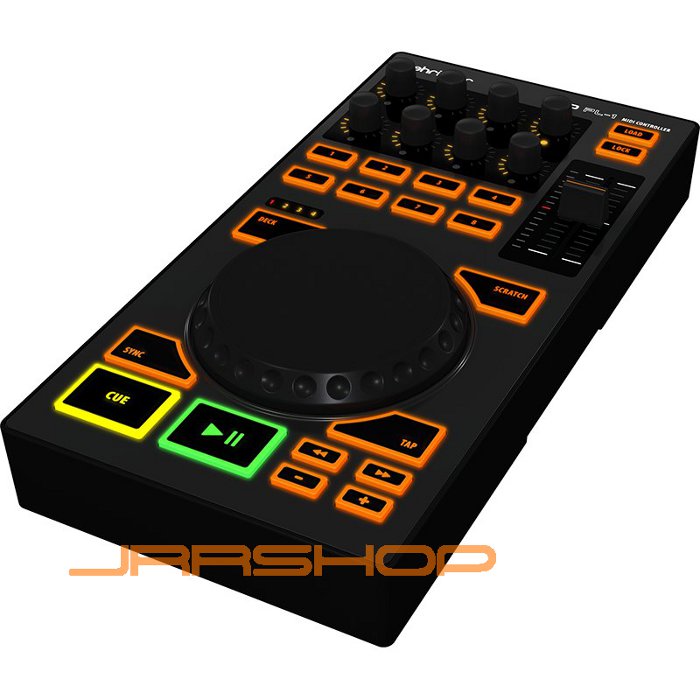 BEHRINGER COMMAND Series DJ Controllers give you what you've been looking for – a modular system of controllers that can be put together to suit your software needs. Each module is packed with professional features – from high quality faders to extensive MIDI feedback, plus those features are organized into logical groups. This gives you a clear idea of what each module is for and how it can be used, without needing to read a manual first. And all CMD controllers are class-compliant, meaning that no additional drivers are required – just connect and go.
A Stand Alone Controller
The CMD modules work well as standalone controllers for a wide range of DJ and production software. Whether you're a DJ, producer, recording engineer, or hobbyist, CMD controllers make getting a hand on your software easy and affordable. They're big enough to be taken seriously, but small enough to fit easily into a backpack or messenger bag. And because they're modular, there's always room to grow if you decide you want or need even more control over your software.
Using Multiple Modules
This is where the real power of the CMD controllers becomes clear. As a Serato ScratchLive user, you might only be interested in the DVS-1. But what if you want to use Bridge to incorporate Ableton Live into your setup? Easy! Just add an LC-1 next to your DV-1 and you're all set. Or what if you want to use a traditional DJ mixer, but still want MIDI control for Traktor's decks and effects? No problem, use a PL-1 and DV-1 together. Want to use Ableton Live exclusively? Get an MM-1 and LC-1 and you have control over 4 channels in Live. The possibilities are endless.
CMD PL-1 Platter Control Module
Small enough to fit in a tight DJ booth, but big enough to deliver the performance you need, the PL-1 is a robust platter controller—no matter what DJ software you use.
With its 4" touch-sensitive wheel, the PL-1 knows when you're touching it and where. Touch on the top, and the music stops just as if you were touching a record. Nudge the side of the platter and you'll get momentary changes in playback speed. It performs exactly as you've come to expect from years of turntable and CD deck use.
However, unlike most other deck controllers, this little dynamo comes with a silky-smooth, high-resolution fader for precise pitch adjustments. If you use sync in your software and the deck pitch changes, there's a column of LEDs next to the pitch fader that lets you know what the pitch on the virtual deck has changed to – so you always know what's going on without looking at your screen.
Only have room for one controller in your booth? Not a problem! The PL-1 supports deck switching for controlling up to four decks, so a single module is the perfect backup deck or add-on when using software that allows for more than two virtual decks.
But just one controller? That's no fun – remember the old mantra "go big or go home?" So why not pair up four PL-1 controllers with an MM-1 Mixer module and enjoy the ultimate four deck experience… 4 channels… 4 platters… No confusion. And still easily portable.
Isn't it nice to have choices?
Main Features:
4" high-resolution touch sensitive platter

14bit Pitch fader with LED feedback

MIDI-reactive controls take your eyes off the computer screen

Flexible deck switching to control up to 4 decks from a single controller

Full control over multiple effects

USB bus-powered

Class-compliant MIDI protocol enables plug-and-play with any MIDI software

Designed to lock together with other BEHRINGER CMD controllers for full expandability

Slim tabletop design for ultimate portability

High-quality components and exceptionally rugged construction ensure long life