You're currently on: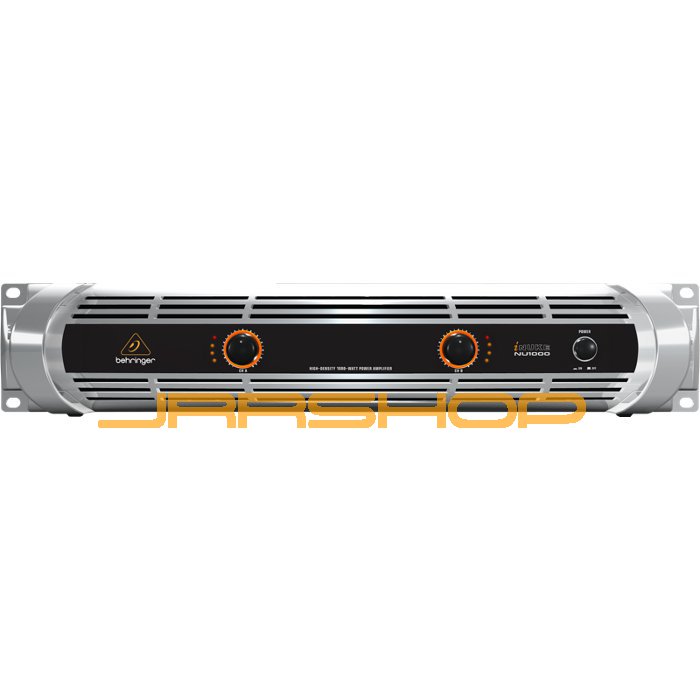 iNUKE Series power amplifiers pack massive amounts of output power into exceptionally lightweight, rack-mountable packages. Our revolutionary high-density Class-D technology combined with ultra-efficient switch-mode power supplies ensures these feather-light powerhouses will drive your rig effortlessly for many years to come.
Superb transient response
We spent years fine-tuning the high-density Class-D technology that gives the iNUKE Series its oomph. By carefully selecting transistors with extremely high slew rates and optimizing other proprietary parts of our circuitry, these amps react instantly to even the most demanding electronic bass impulses.
When this amazing amplifier technology is combined with our state-of-the-art switching-mode power supplies, these amplifiers provide tremendous punch. And because they are so much more efficient than conventional designs, they run cooler and don't require the massive heat sinks and heavy toroid transformers typically associated with their conventional counterparts.
Sublimely simple operation
The front panel controls and indicators provide your system's vital signs at a glance. After pressing the Power button, the Power LED lights to show the amp is ready for action. All channels feature positive-detent Gain controls with Signal LEDs that light when a signal is present, as well as clip LEDs to indicate when the signal is distorted and you need to reduce the input signal.
The rear panel is just as elegant, with combo XLR and 1/4" TRS input connectors making the iNUKE compatible with virtually any source, balanced or unbalanced. Professional twist-lock speaker sockets are provided to ensure every drop of output power gets to your loudspeakers.The rear panel is also where you'll find the switches that enable iNUKE amps to work in either dual mono, stereo or mono bridge mode. A built-in CROSSOVER switch enables the amp to operate in biamp mode, sending low frequency content to passive subwoofers, while the high frequency output is channeled to fullrange loudspeakers (CH1>100 Hz / CH2<100 Hz or FULLRANGE). Flick the LIMITER ON/OFF switch to activate the built-in overload protection, or turn it off if you're feeling lucky.
Value
Sporting massive output ratings, lightweight Class-D technology, an equally lightweight price tag, and all the amenities a professional audio engineer could ask for, BEHRINGER iNUKE amplifiers are serious amps for the most demanding applications.
Main Features:
2 x 2000 Watts into 2 Ohms; 2 x 1200 Watts into 4 Ohms; 4000 Watts into 4 Ohms (bridge mode)

ATR (Accelerated Transient Response) technology for ultimate punch and clarity

Ultra-light, ultra-low noise and ultra-efficient switch-mode power supply for noise-free audio, superior transient response and low power consumption

Switchable limiters offer maximum output level with reliable overload protection

Detented gain controls for precise setting and matching of sensitivity

Precise Power, Signal and Limit LEDs to monitor performance

XLR , 1/4'' TRS and RCA input connectors for compatibility with any source

Professional speaker connectors and ''touch-proof'' binding posts support most speaker wiring systems

Built-in Subwoofer/Satellite crossover for more flexibility

Independent DC and thermal overload protection on each channel automatically protects amplifier and speakers without shutting down the show

"Back-to-front" ventilation system including air filter for reliable operation

High-quality components and exceptionally rugged construction ensure long life

Conceived and designed by BEHRINGER Germany