You're currently on: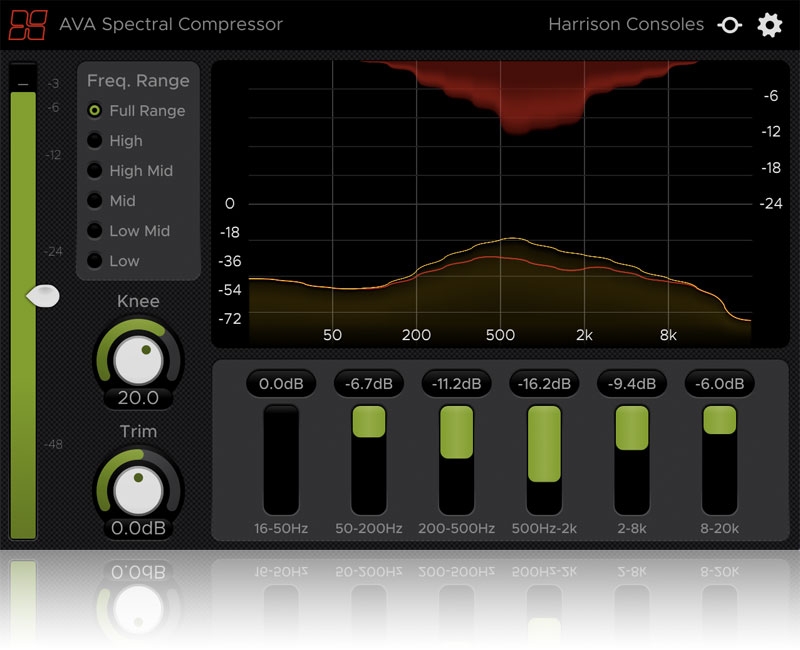 AVA Spectral Compressor
Harrison's reputation for "True Analog In-The-Box" sound is due to our unique development heritage: we first created an analog console processor and then converted the processor to digital while retaining the sound and character of the original analog system.

The AVA Spectral Compressor (AVA-SC for short) is a dynamics processor that allows you to apply compression selectively across 18 frequency bands. These compression bands can either be spread out across the full range of the spectrum or focused on a specific frequency range for more precise control.
The AVA Spectral Compressor includes the following features:
?? Master Threshold control
?? Frequency Range selection
?? Band Depth controls
?? Gain Reduction graph
?? Compressor Knee
?? Output Trim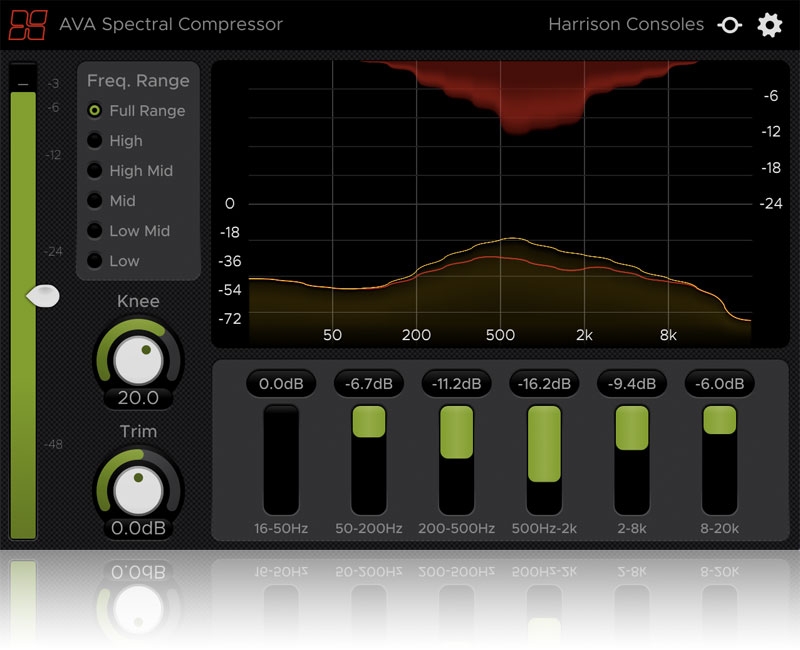 System Requirements