You're currently on: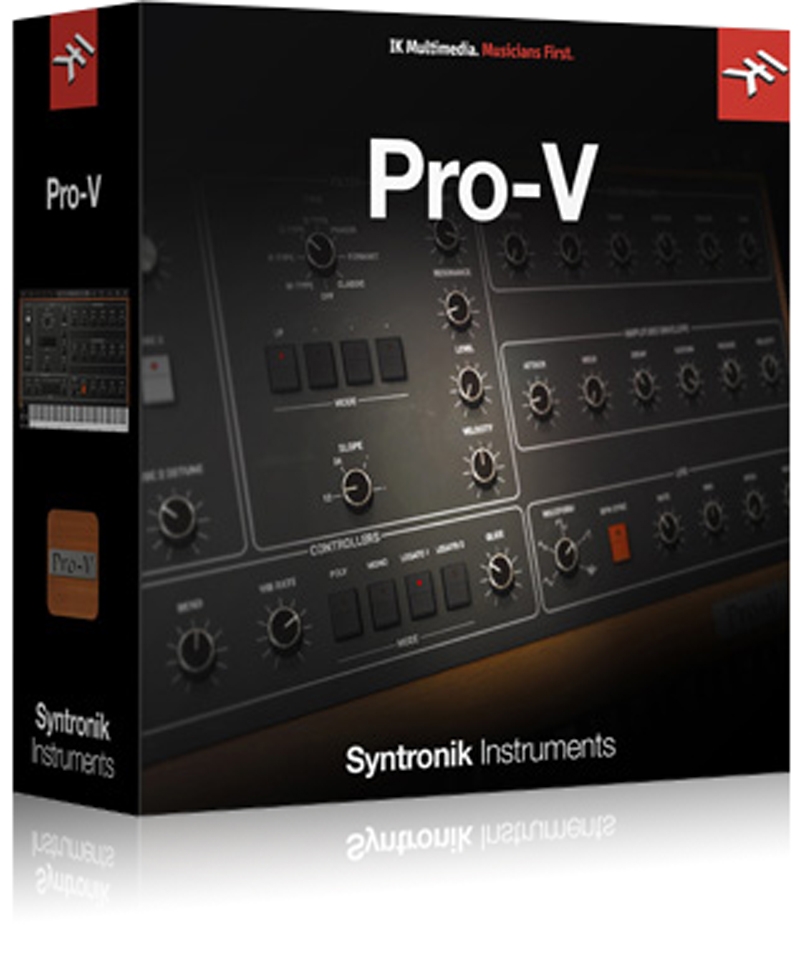 IK Multimedia Syntronik Pro-V Synth Instrument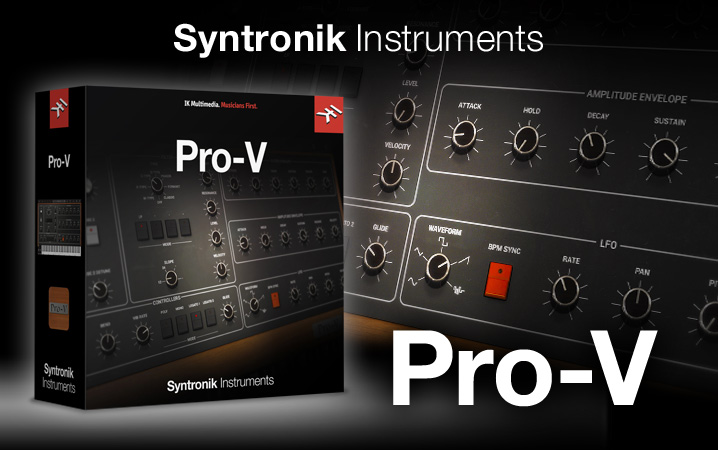 Polyphonies of joy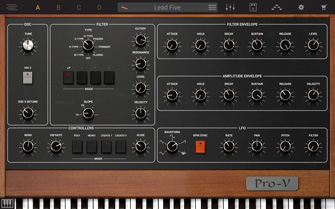 The Syntronik Pro-V offers the rich, polyphonic sounds of the Sequential Circuits Prophet-5 and Prophet-10. Manufactured from 1978—1984, the Prophet-5 is perhaps the most popular polysynth of its era. It starts with two selectable-shape oscillators per voice along with a noise generator going into a 4-pole low pass filter. Oscillator sync and FM is available which creates many of the classic pop tones for which the Prophet-5 is known. A creative Poly Mod section lets the second oscillator or the filter envelope modulate the pitch or pulse width of the first oscillator for further tonal flexibility.
The Prophet-5 has five voices, and like the Oberheim OB-series and Roland Jupiters, it has a Unison mode where all five voices can be stacked for a thicker sound. And then the rare analog monster, the Prophet-10 is a coveted 10-voice version of the instrument admired by synth aficionados the world over.
The Prophets have been used by a plethora of world-famous artists including, Duran Duran, Depeche Mode, Vince Clarke, Talking Heads, Peter Gabriel, Genesis, Gary Numan, Thomas Dolby, New Order, Prodigy, INXS, The Cars, Phil Collins, Richard Barbieri, Hall & Oates, Jean-Michel Jarre, Steely Dan, Kitaro, Level 42, Pink Floyd, the Eurythmics, Pet Shop Boys, Vangelis, George Duke, John Carpenter, Kraftwerk and many more.
Content
Over 900 MB of content
Over 2,000 stereo samples
87 instruments
You may also be interested in: