You're currently on:
frei:raum
The smart EQ plug-in for audio editing balances spaciousness and unlocks creative possibilities in the post-production of music and language.

Revolutionary learning ability powered by the sonible smart:engine

3in1 linear-phase EQ plug-in

Groundbreaking possibilities in audio processing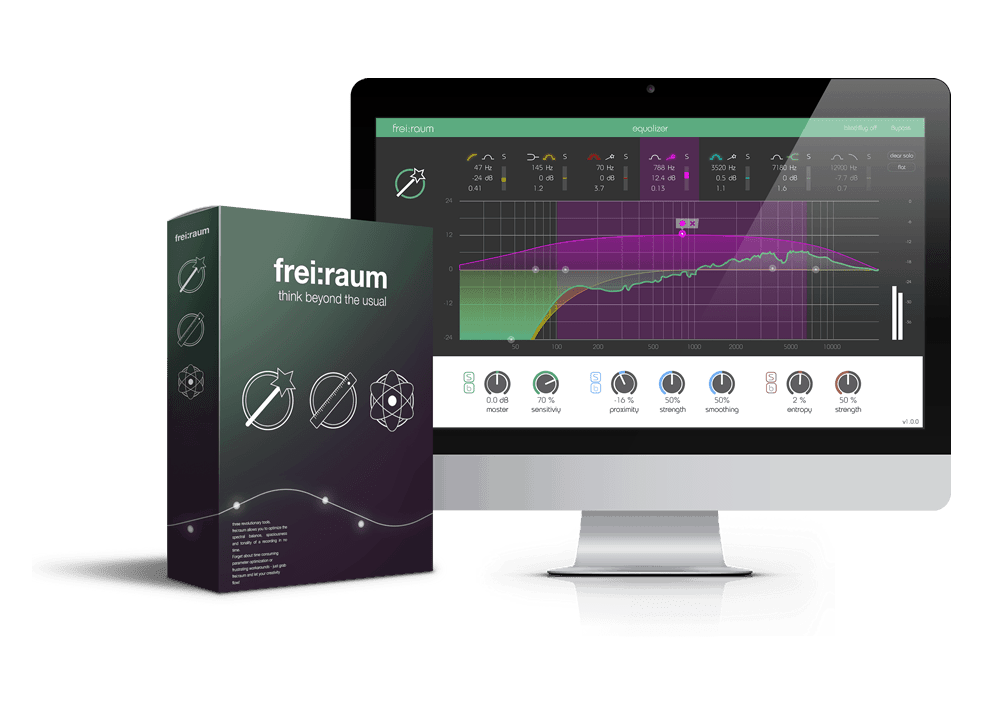 Features
One plug-in. Three unique tools.
---
Detail & speed
smart:EQ layer
Based on a unique ability for automatic learning, the smart:engineTM recognizes disturbing resonances or notches and automatically calculates individual filters to optimize single tracks or the mix as a whole. In classical mixing as well as in broadcasting, the smart:engineTM delivers fast high-quality results.
---
Space & depth
proximity:EQ layer
The second level comprises the proximity:EQ tool. This level of editing solves problems created by bad microphone settings or unfavorable recording spaces. In these instances, proximity:EQ can reconstitute the spaciousness you originally intended. Whether you need to decrease or increase the reverb – the proximity:EQ's separation of reverb and direct sound gives you the ability to freely adjust the mixing ratio.
---
Frequency-selective transient design
entropy:EQ layer
The entropy:EQ separates harmonic and inharmonic components of your recording at any frequency range. This greatly simplifies the postprocessing of impact noise created by drums, guitars and other plucked instruments. Speech intelligibility, too, can be effortlessly improved by deliberately increasing noisy consonant sounds.
---
Testimonials
frei:raum has become a plugin I keep at the ready all the time. I get sounds from within sounds that has never been possible before. I'm a big fan!
frei:raum might change the daily work in the studio as profoundly as the Aphex Exciter or Celemonys Melodyne.
The sound and the possibilities of frei:raum are absolutely fascinating.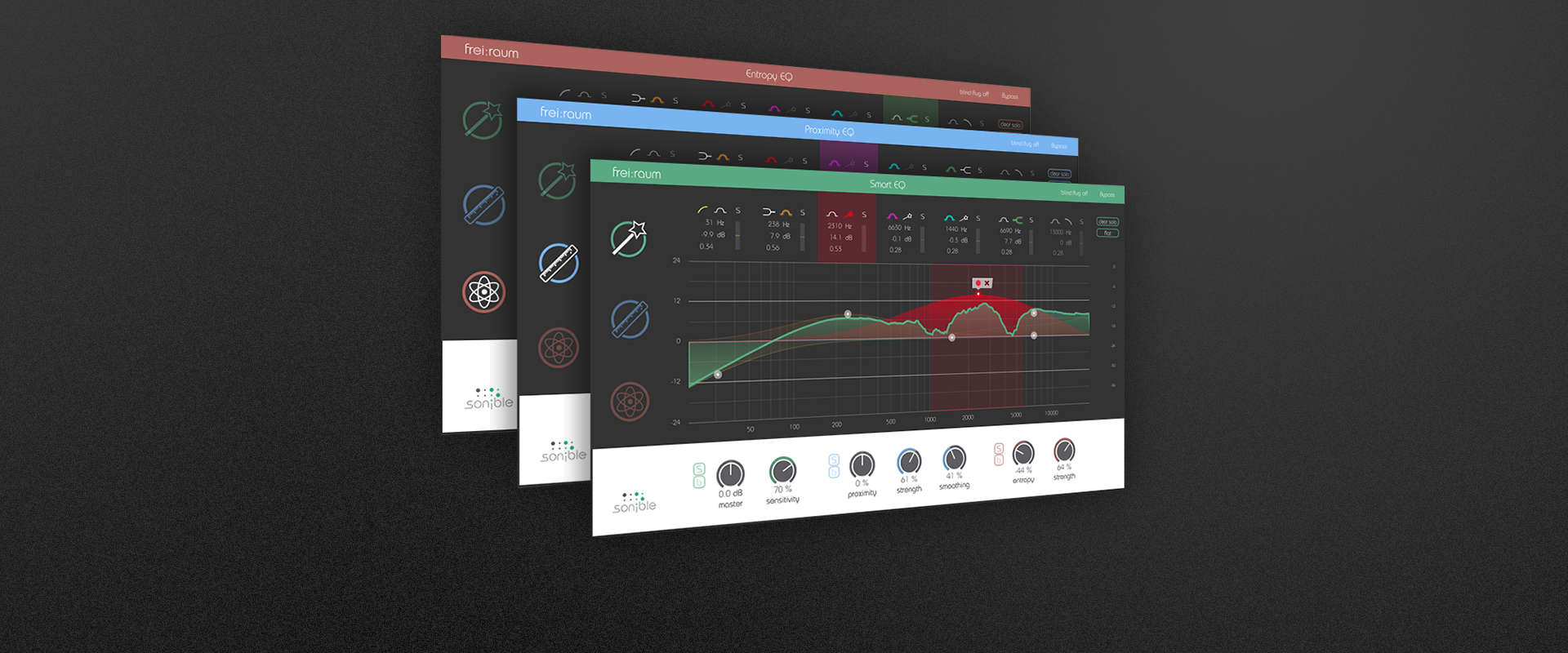 One EQ - three layers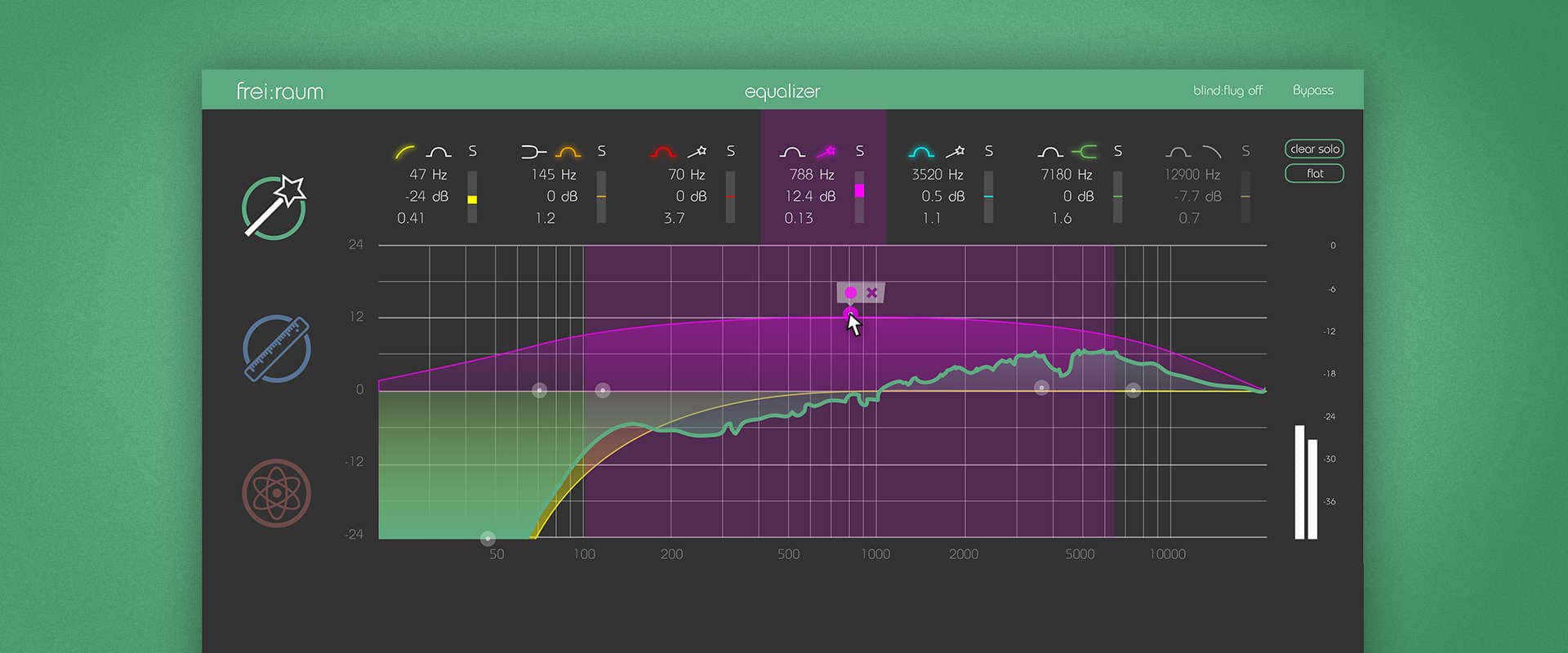 smart:EQ layer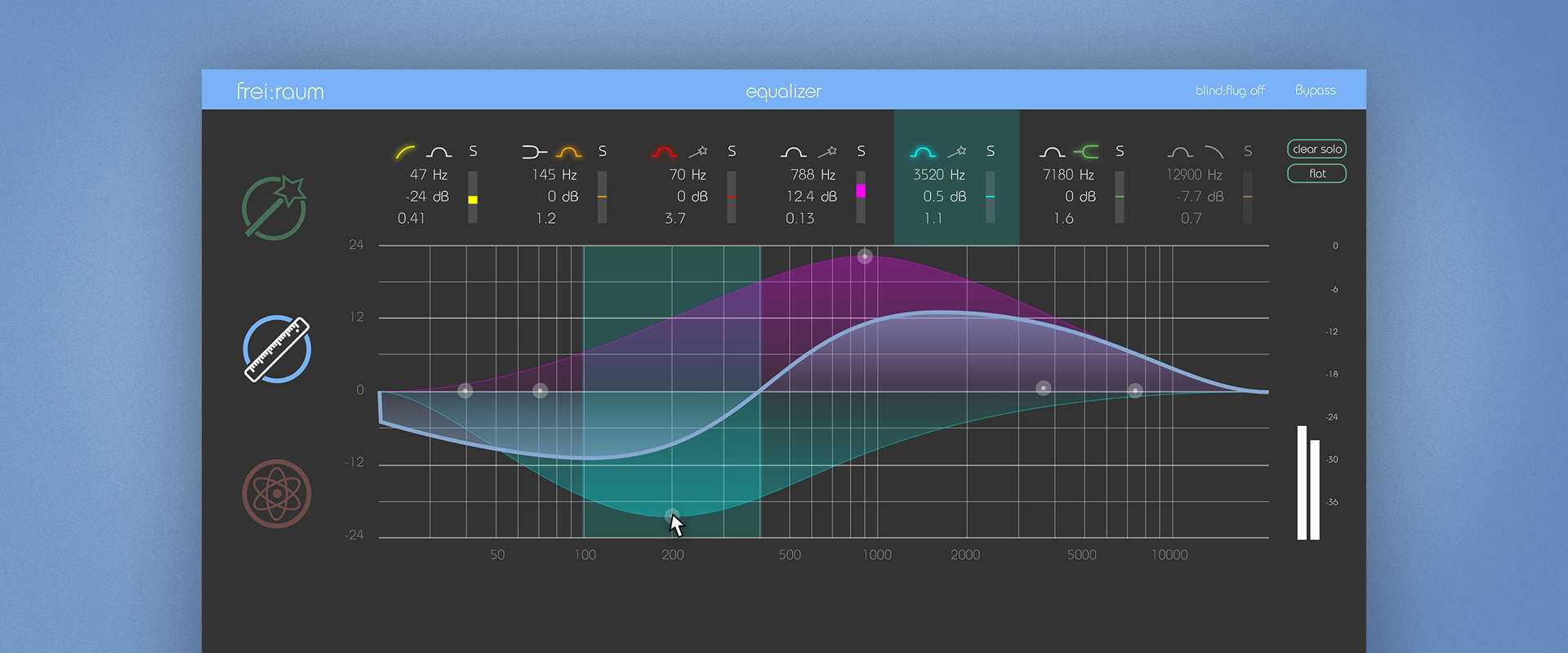 proximity:EQ layer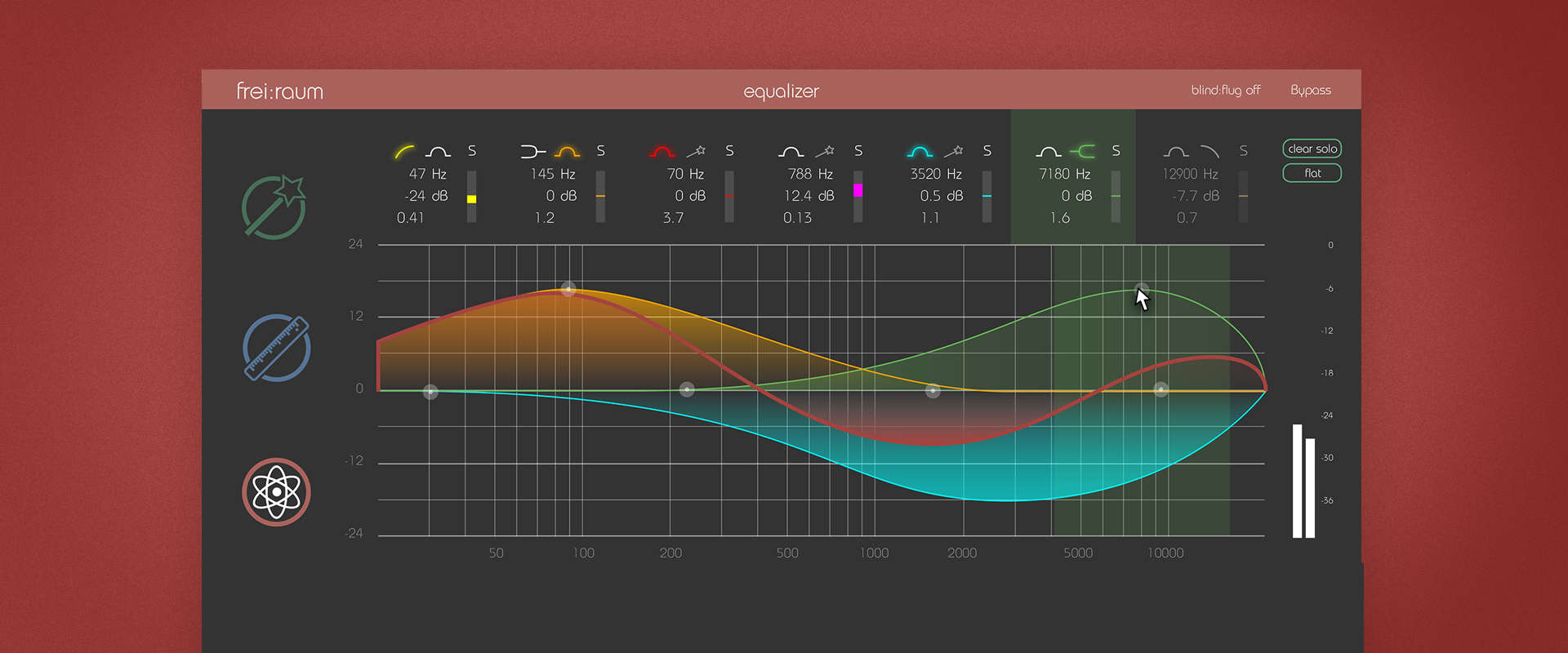 entropy:EQ layer
frei:raum
Levels of unlimited possibilities - frei:raum opens up an inspiring new dimension of editing options.
---
Use cases
Who is using frei:raum?
Mixing engineers
frei:raum is the perfect tool when it comes to complex or time critical mixing tasks. The highly specialized signal processing of frei:raum allows mixing engineers to easily improve the spectral balance of a whole mix or match the spaciousness of individual tracks in projects of any size.
Mastering engineers
frei:raum's unique smart filters based on the sonible smart:engineTM offer very precise and detailed filter curves for delicate mastering tasks. The filtering structures have been designed to preserve the naturalness of processed recordings and offer a warm, transparent sound.
---
Specifications
plug-in formats (Mac)
AU, VST, AAX (Universal Binary)
plug-in formats (Windows)
VST, AAX (32/64 bit)
supported samplerates
44.1 kHz to 192 kHz
authorization: machine-based
---
RAM
at least 4 GB (recommended)
CPU
at least intel DualCore i5 (recommended)
The intelligent equalizer plug-in
Boundless sonic possibilities with smart:EQ 2
smart:EQ 2
smart:EQ 2 enhances detail, clarity and transparency of your mixes after only a few tweaks. Experience a mixing workflow faster than ever before.

Revolutionary learning ability powered by smart:engine

A.I. filter automatically corrects tonal imbalances

NEW: Mid/Side, streamlined interface, instrument profiles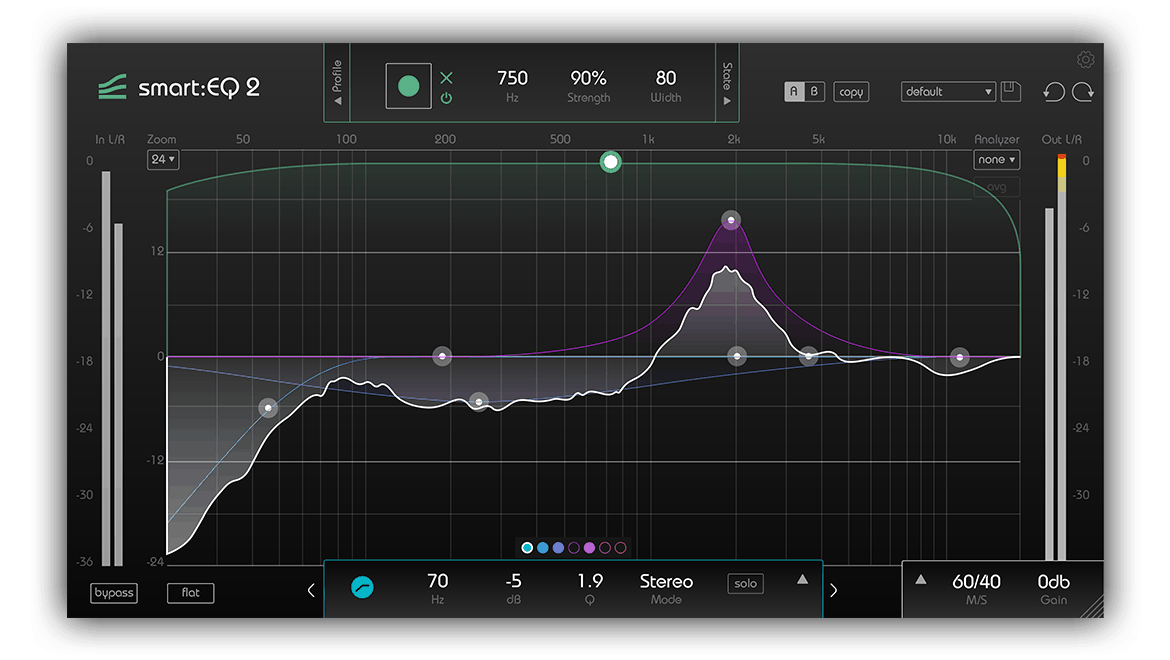 Features
Always a step ahead
---
sonible smart:filter technology
Groundbreaking A.I. technology for transparent mixes
smart:EQ 2 analyzes your audio material and generates a custom filter curve to create a natural sounding tonal balance. Add clarity to your mixes, more punch to single tracks or carve out the harsh parts of your vocal recordings – in seconds and with unprecedented precision.
---
NEW: Pro interface update & M/S processing
May we introduce you to your new go-to EQ
Refine your audio production workflow with the updated super-intuitive interface design of smart:EQ 2. Reach your mixing goals in less time without sacrificing sound quality. Additional M/S processing options allow you to fully control the sonic space of your tracks. Last but not least, the musical and natural sounding filters of smart:EQ 2 turn it into your new go-to EQ.
---
Custom profiles – Create, save, share
Collective intelligence
smart:EQ 2 includes new profiles for content-aware audio processing. Choose the profile for the sound source you are working with. The smart:filter will adapt to the characteristics of the signal. Edit, create, save and share your own custom made profiles. Build your personal library and transfer profiles to your friends and partners. smart:EQ 2 becomes a tool tailored to your personal mixing style.
---
Testimonials
Ask.Audio
smart:EQ is pretty amazing. A completely fresh take on what EQ can do.
Audio editor, TV station Puls4
For me there is no comparable EQ.
Eminem, Xzibit
A truly excellent and genuinely groundbreaking EQ.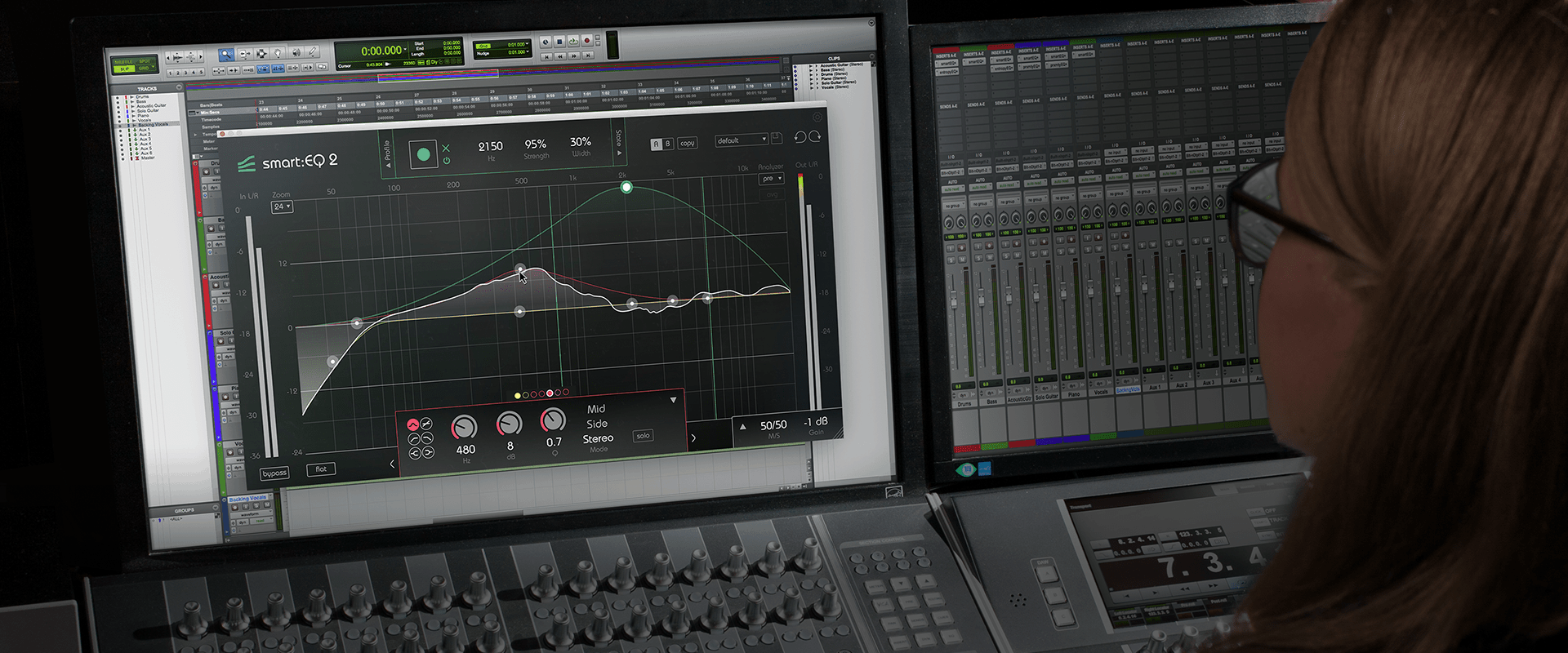 Your new go-to equalizer…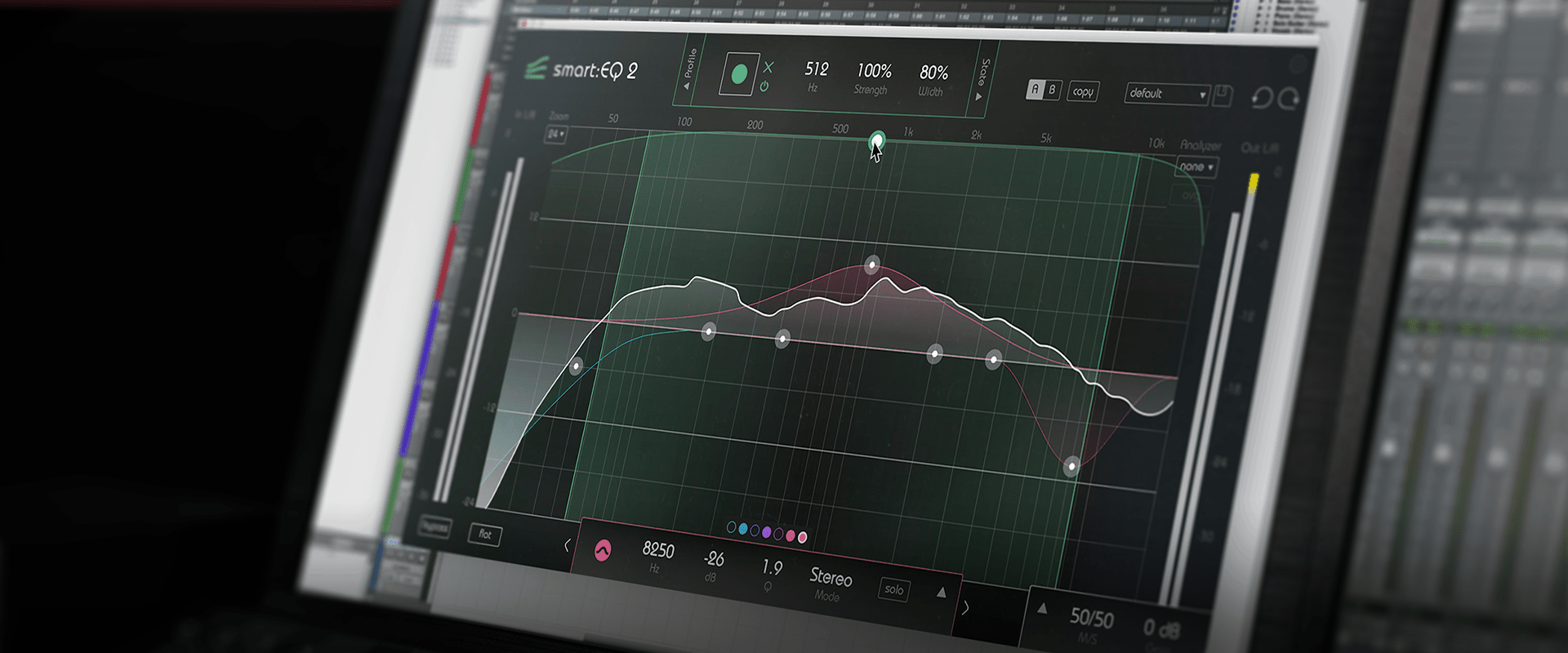 …powered by the unique A.I. smart:engine.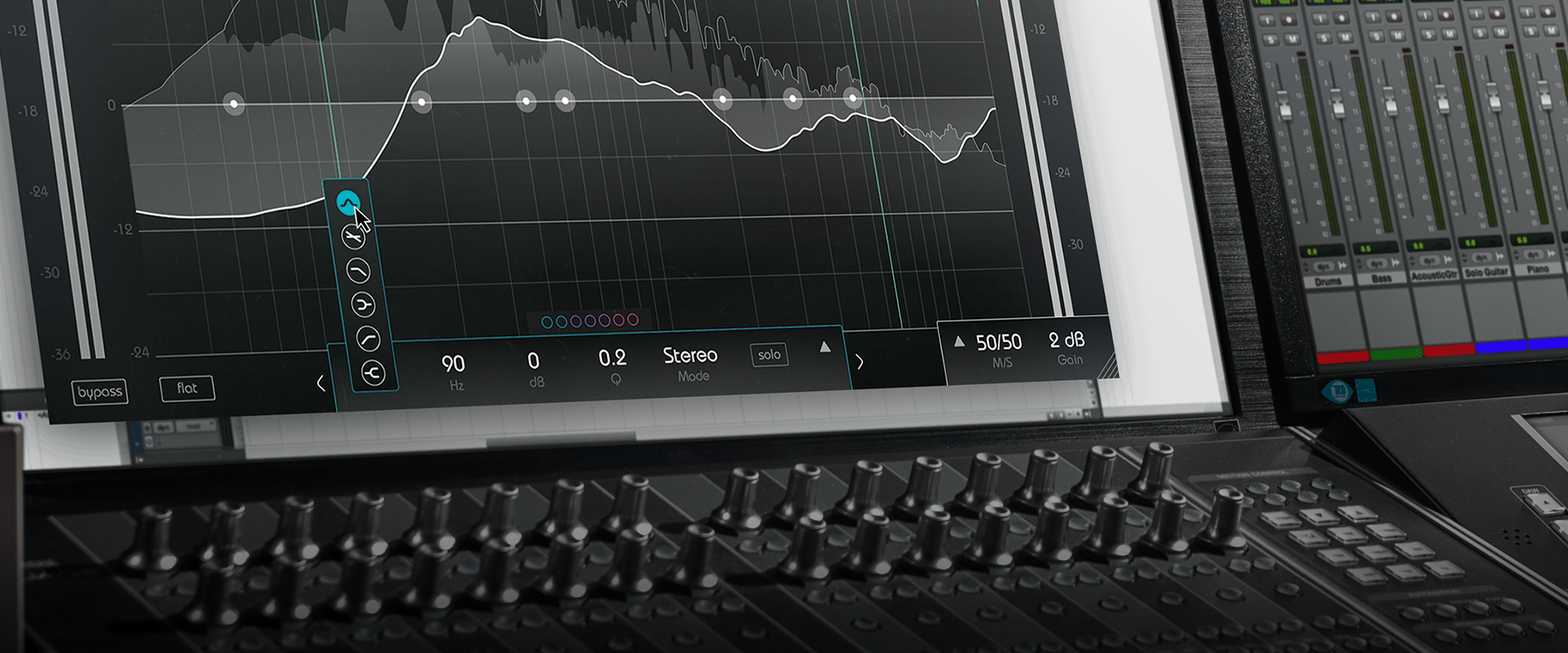 Improved filter types including tilt filter.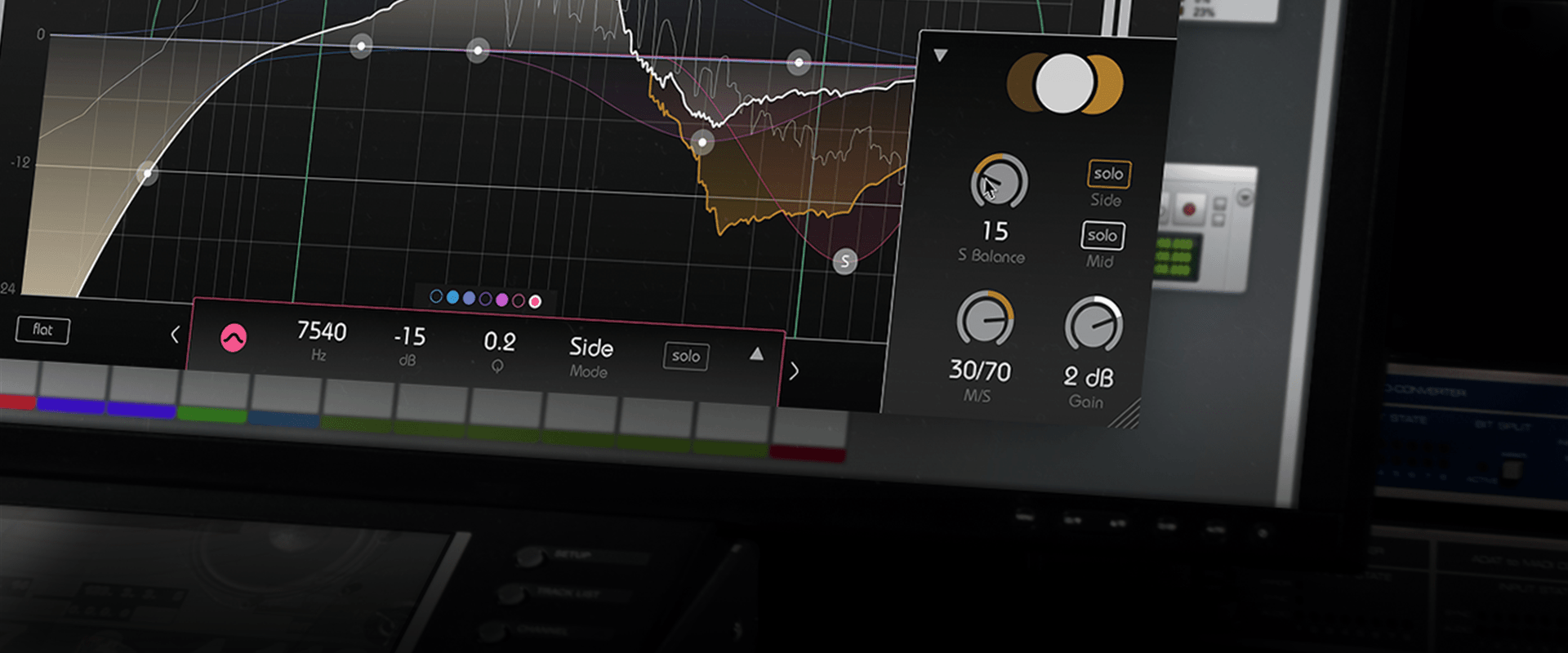 Control width with M/S processing.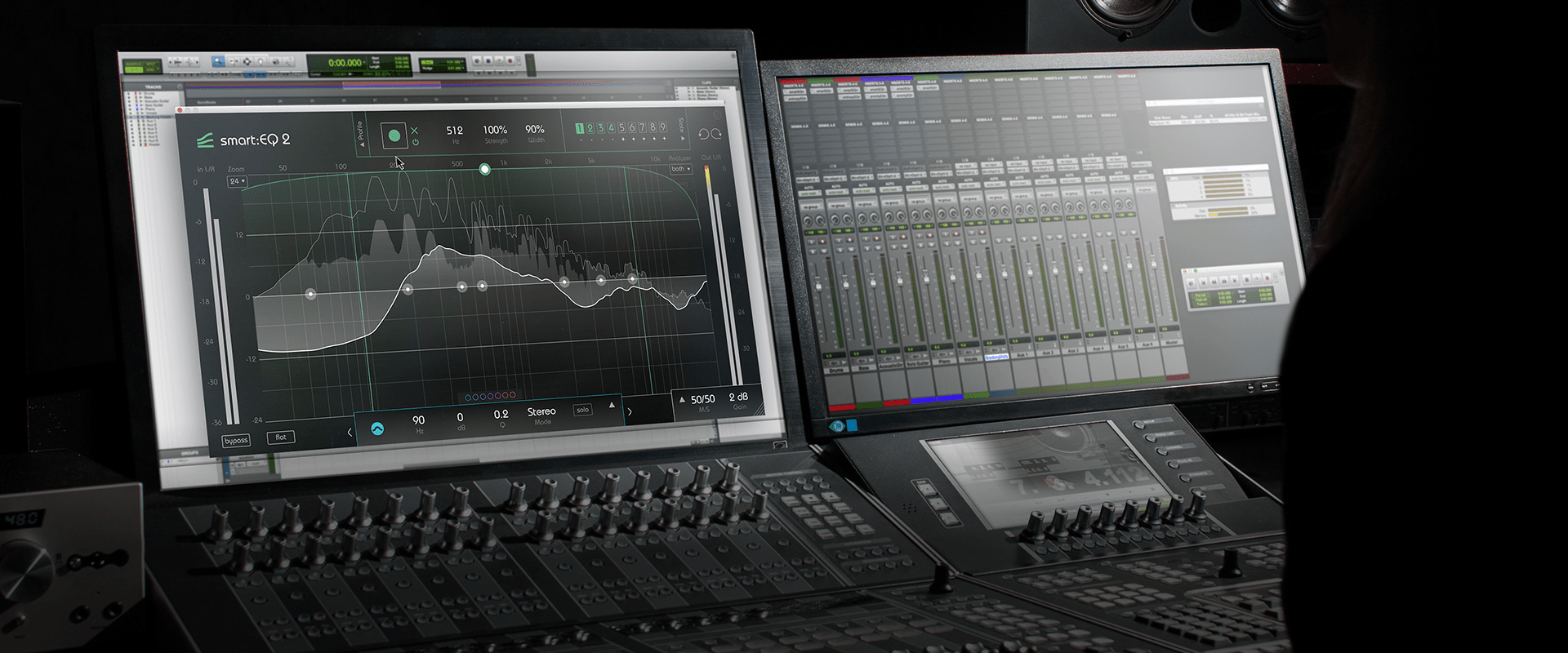 New design, improved visual feedback.
---
sonible plug-ins comparison chart
Which plug-in fits your needs?
| | | | | | |
| --- | --- | --- | --- | --- | --- |
| smart filtering | | | | | |
| acoustic zoom | | | | | |
| transient shaping | | | | | |
| speech mode | | | | | |
| instrument profiles | | | | | |
| zero latency | | | | | |
---
Specifications
Technical details
plug-in
plug-in formats (Mac)
AU, VST2 (universal binary), AAX
plugin formats (Windows)
VST2 (32/64 bit), VST3, AAX
supported samplerates
44.1 kHz to 192 kHz
authorization
machine-based or iLok (see FAQ)
---
RAM
at least 4 GB (recommended)
CPU
at least intel DualCore i5 (recommended)
You may also be interested in: