You're currently on:

Cardioid condenser vocal microphone
Built-in low-noise pre-amplifier
High-integrity looper engine
32-bit floating point audio processing
13 minute loop time
Multi-level undo/redo
Ergonomic design
What is a looper microphone?
A looper microphone works just like a normal microphone, but lets you record what you sing, replay it in a loop and sing over it.
Beatboxing is very cool, but takes years to perfect. Acappella singing is beautiful, but you can't do harmonies on your own. With the Loopa you will be knocking out beatbox rhythms faster than ever before, and performing complete acappella songs before you know it.
The Loopa makes it super-easy to record a loop and sing over it. This lays the foundations for a great performance.
Beatboxers create complex rhythms by quickly making different sounds. This is hard to do, and takes a lot of practice. Using the Loopa you can record a simple beat and loop it. Then add more sounds on top of it. Very quickly you end up with a complex rhythm. As a beginner, it's a great way to start beatboxing. As an accomplished artist, it lets you expand your performance even further.
But the Loopa isn't just for singers. If you can make a noise, you can loop it. Hit it, bang it, loop it!
So it's just a microphone and a looper?
Adding a standard looper to an existing microphone would have been possible, but wrong. Every time Sonuus creates a world-first product we go beyond convention. Stretch boundaries.
Everything has to work together in concert — the feel in your hand; the sound of the microphone; the integrity of the looping.
A condenser microphone capsule is used in the Loopa. It costs more than a dynamic capsule, but is physically more robust, captures transient signals more transparently and gives a more natural and articulate reproduction of your voice. Its cardioid (directional) response reduces feedback and rejects unwanted background sounds.
A Sonuus-designed looper was the only option capable of meeting the reliability and functionality we demanded.
All this comes together in a unique body-form that's well-balanced, tactile and beautiful.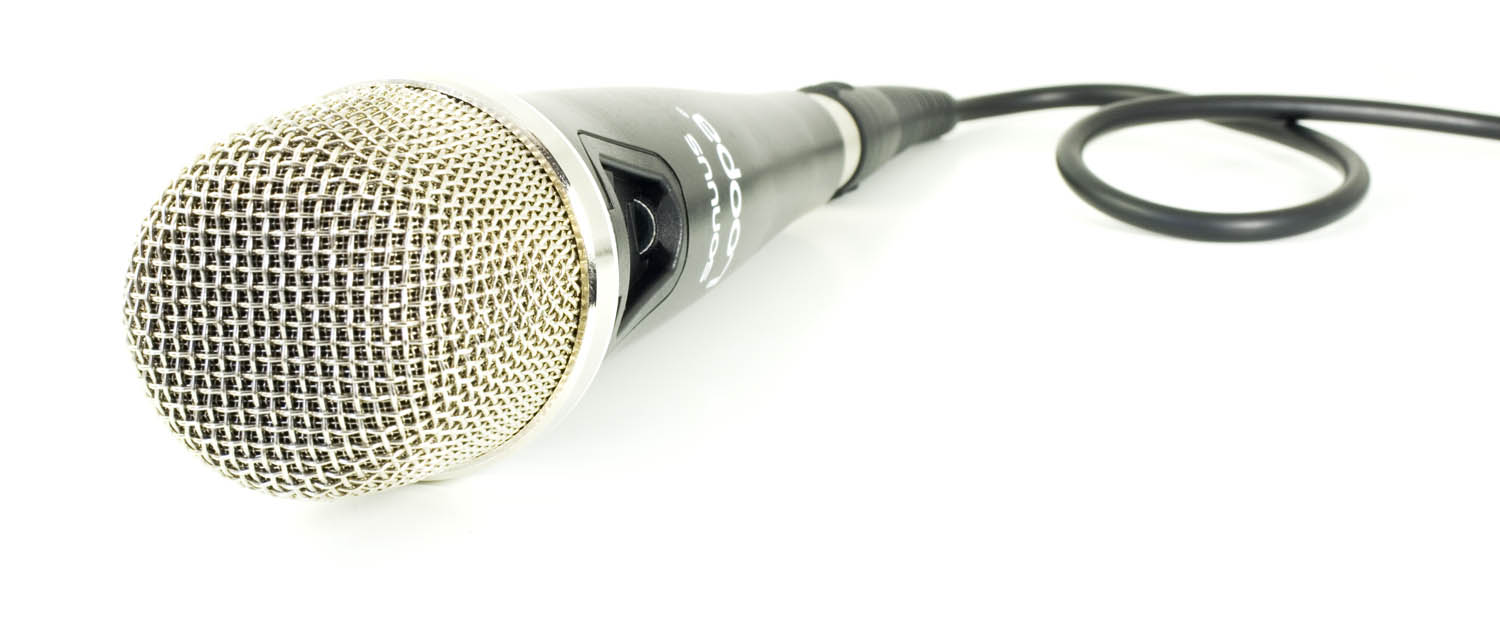 Loopa is a game changing product that will redefine what artists can do with the very first instrument, the human voice. That's just the beginning.
Vernon Reid – Grammy award winning guitarist, songwriter, composer & rock star (Living Colour)
Pure simplicity
An advanced looper with multi-level undo and redo could easily be a difficult beast to control. But Sonuus has done what it does well — distill this down to elegantly simple, yet powerful, controls.
Using only two buttons, everything is at your fingertips. In fact the central process of creating your first loop, then layering up overdubs is done using only one button. Everything feels natural so all you need to think about is the performance.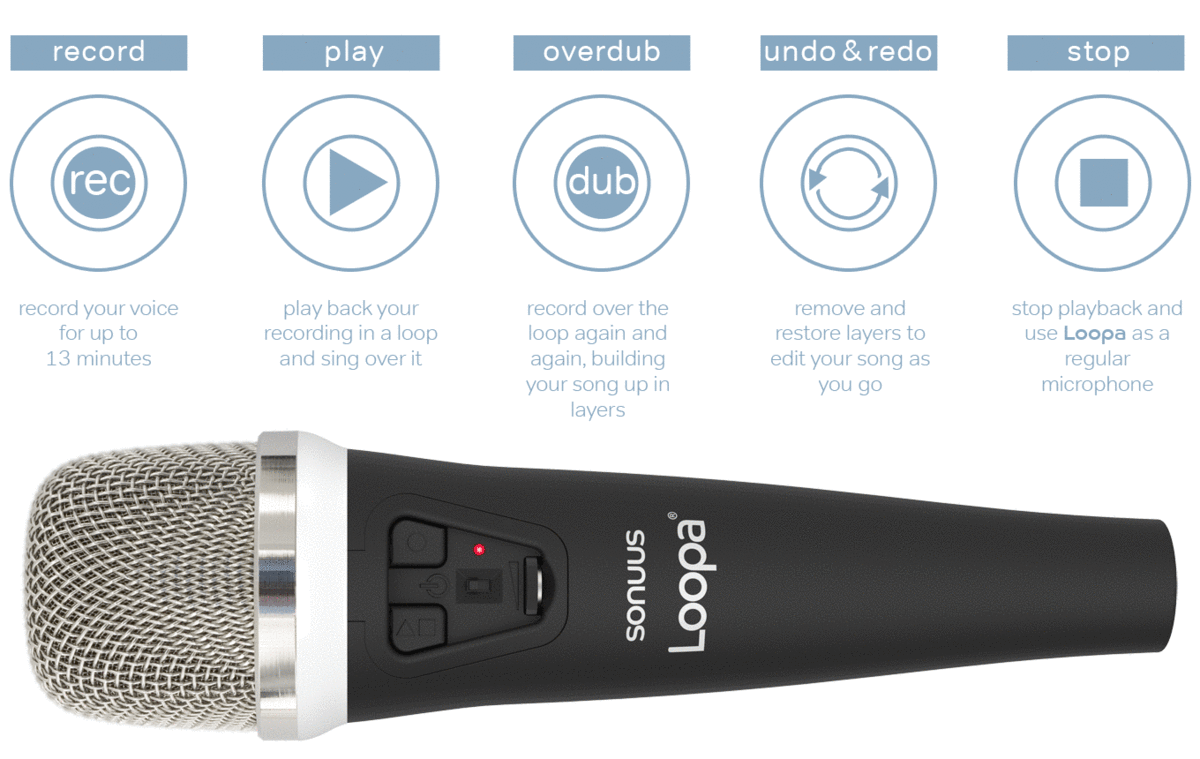 Ergonomics
Like playing a fine musical instrument, how you hold a microphone, and how it presents itself to you, will critically affect your performance. Every curve and every surface of the Loopa has been sculpted to be both beautiful and functional.

Perfectly-balanced, the Loopa's body has subtle forms that encourage it to nestle in your palm, leaving your fingers ideally positioned to operate the controls. Easier to hold — easier to perform.
As your hand progresses upwards it rests smoothly on the light ring — an essential visual indication of looping status. Comfortable with enough resistance to be confident it won't slip.

I've been like a kid getting a new toy for Christmas … really good sound and really innovative looping technology.
Hobbit – Beatboxer, 2x UK Loopstation Champion, 3x UK Team Champion, UK Beatbox Championships judge.
Attention to detail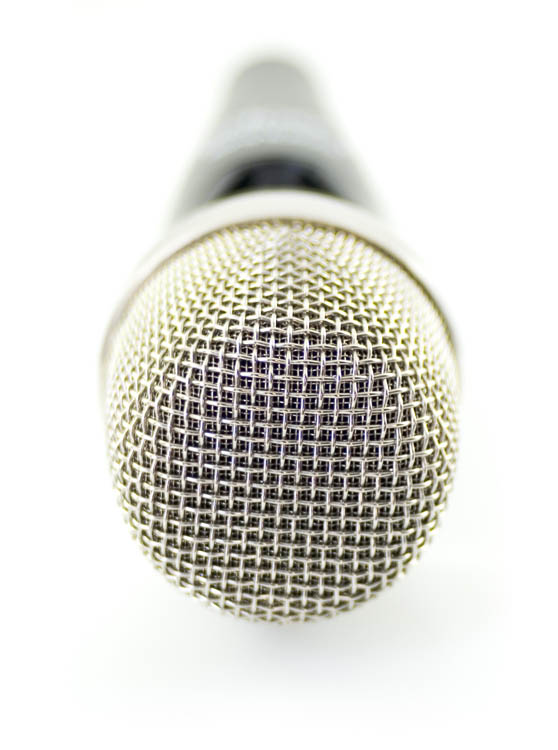 Every aspect of the Loopa has been designed and engineered for the best possible vocal looping experience.
First and foremost is the sound of the microphone. It must be superb.
From the precisely-shaped cone used to tailor the off-axis response, to the custom-designed shock-mounting to minimise handling noise, to the multi-layered windshield to guard against unwanted breath and wind noise. Meticulous details that make significant differences.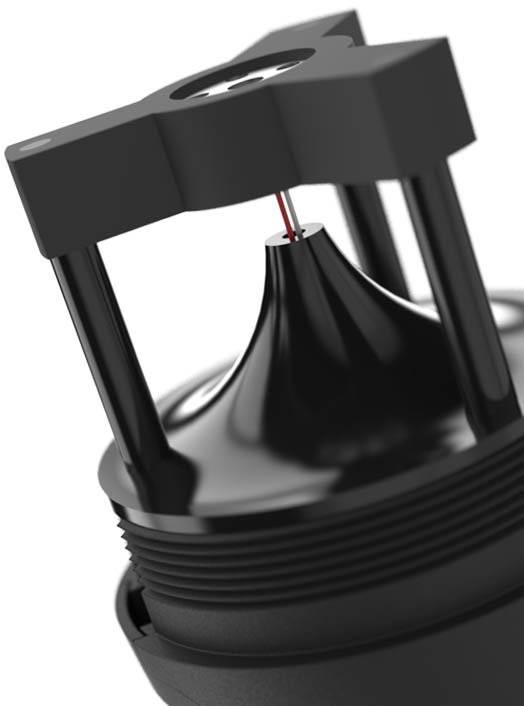 Reliability
At the heart of the Loopa beats a custom-designed looper engine. Crafted exclusively in the Sonuus labs to be responsive, reliable and to maximise sonic performance. Loops are stored in flash memory, but even this isn't ordinary. The latest SLC BENAND flash memory from Toshiba is used — designed for highest-endurance writing and highest data integrity
During a live performance, failure is not an option. The Loopa works first time and every time. And will continue to serve you for years.

For all musical styles
Sing — natural and articulate response
Beatbox — optimised for percussive vocal sounds
Harmonise — easily layer vocal loops
Acapella — just you and a Loopa
Compose — your recording scratchpad for creating ideas
Practice — hear what you sound like to others by replaying recordings
Live performance — high-integrity looping you can trust
Studio — ergonomics to get the best from your performance
Specifications
Size
195mm x 51mm (diameter)
Weight
160g (without battery)
Power supply
1.5V AA battery (1.0 - 3.0V supported)
Battery Life
10 hours typical (NiMH rechargeable, 2900mA.hr)
Output Impedance
1.5kOhm, unbalanced
Output
3-pin XLR male (pin 1=ground, pin2=signal)
Capsule
Permanently polarised condenser
SPL
128dB (1% distortion).
Frequency Response
110Hz - 20kHz
Polar Response
Cardioid (uni-directional)
Pop/wind protection
Multi-level metal grille and internal foam windshield
Internal audio format
32-bit floating point
Record time
> 13 minutes
Undo levels
15 (maximum)
Overdub
Unlimited
Controls
Play, Stop, Record, Overdub, Loop level, Undo, Redo
(2 buttons one wheel)
Polar Response
The Loopa features a cardioid spatial response. This means it is directional: when pointed at a sound source, it will "focus" onto that sound and reject sounds to the sides and back of the microphone.
This has many advantages. As well as rejecting unwanted sounds, it helps prevent feedback (high-pitched squeals) from your speaker.
Another advantage is a subtle boosting of the low-frequencies when the sound source is close to the microphone (known as the proximity effect). This lets you create warm, intimate vocals when singing, or intense bass drums when beatboxing.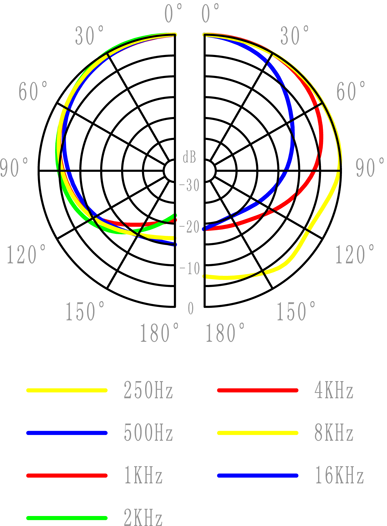 Frequency Response
The Loopa has a wide frequency response, capturing sonic detail from below 100Hz up to beyond 20kHz. A subtle boost above 4kHz gives sparkle and clarity to vocals. A slow fall-off below 100Hz ensures a robust low-frequency response which is further enhanced by the proximity effect.

Loopa microphone
Sonuus leatherette zipped carry case

3m high-grade low-noise microphone cable. XLR to 6.35mm jack
6.35mm to 3.5mm jack adapter
Printed Operators' Manual (in English)
You may also be interested in: