You're currently on:

CREATE MUSIC YOUR WAY WITH CUBASE
Cubase is one of the most powerful music creation software packages in the world. With its unrivaled range of flexible tools, you can create any kind of music quickly and intuitively. It comes packed with a wide range of virtual instruments, effects and thousands of sounds. Whether you're a professional composer or a music production beginner, Cubase provides you with everything you need for turning your ideas into music.
The reference standard for music production software
Produce tracks from start to finish
Suitable for all genres, levels and budgets
Fast, flexible and intuitive workflows
FIND THE CUBASE VERSION THAT'S RIGHT FOR YOU
The three versions of Cubase - Elements, Artist and Pro - all share the same pristine sound quality and ease of use that make Cubase one of the world's most popular recording and production solutions. Depending on the size and complexity of your projects, your feature requirements and budget, you can choose the Cubase version that fits you best. If you find that you need more facilities, of course you can upgrade.
DISCOVER ALL THE CUBASE FEATURES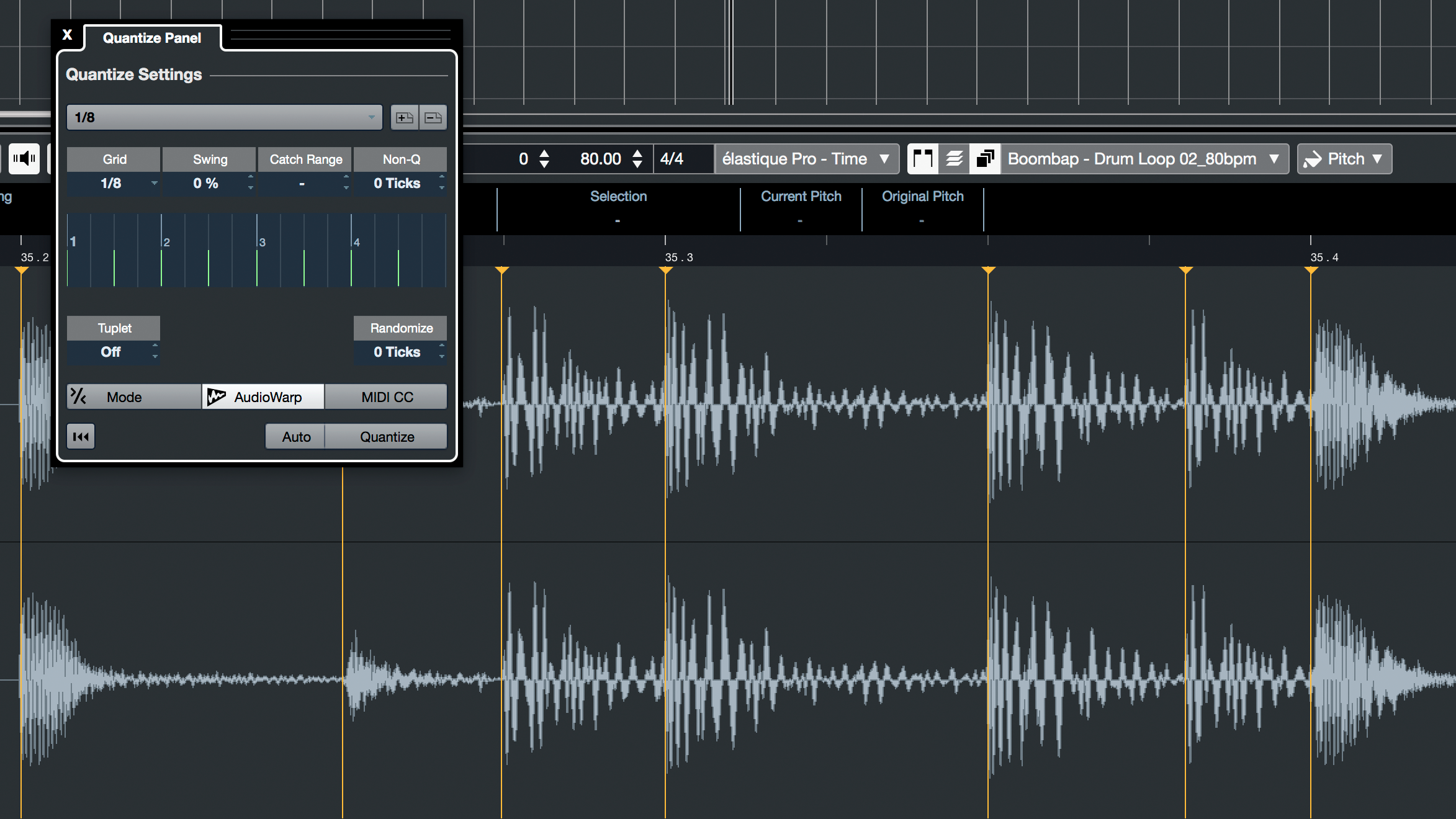 Audio Warp Quantize
Warp-quantize multiple audio tracks at once using the convenient Quantize panel.
Channel Strip (Advanced)
The channel strip modules are the very heart of our exceptional sound.
Chord Pads
This inspiring tool helps you compose music quickly and creatively.
Comping
Create the perfect version of a recording from multiple takes.
MixConsole
Cubase's MixConsole excels not only in terms of usability, look and feel, but also sounds like a console.
Sampler Track
This creative tool will inspire many hours of creativity.
Groove Agent SE
Possibly the most comprehensive drum production software instrument ever produced.
Channel Strip (Basic)
You may also be interested in: