You're currently on: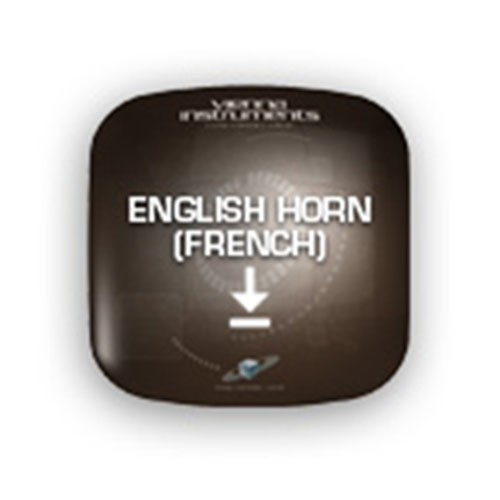 Every Vienna Instruments collection comes with both the Vienna Instruments player and Vienna Ensemble. Get Vienna Instruments PRO and Vienna Ensemble Pro 5 to add another layer of expression to Vienna Instruments and improve your workflow.
The English horn is the alto instrument of the oboe family. Since the Classical era, orchestras have made use of the English horn's melancholy sound to suggest rural and pastoral scenes and to perform mournful airs. It is chiefly an orchestra instrument. This English horn which is also used in the Vienna Special Edition is, like the French oboe, played by our experienced musician Markus Deuter whose playing technique follows the French school. As an alternative, we also offer the English Horn (Viennese), played in the Viennese school.
English Horn (French)

ARTICULATION GROUP

STANDARD LIBRARY
EXTENDED LIBRARY

01 SHORT + LONG NOTES

Staccato
Portato short
Sustained with normal and progressive vibrato

Portato medium
Portato long with vibrato, normal and pressed attack
Portato long without vibrato

02 DYNAMICS

pfp with vibrato, 2 and 4 sec.
Fortepiano and sforzato

Medium dynamics with vibrato, 2, 3, 4 sec.
Strong dynamics with vibrato, 4 sec.
Strong dynamics without vibrato, 2, 3, 4 sec.
pfp with vibrato, 8 sec.
pfp without vibrato, 3, 5, 8 sec.
Sforzatissimo

03 FLATTER + TRILLS

Flutter tonguing normal and dynamics
Trills constant speed, minor and major 2nd

Trills accelerando, minor and major 2nd
Dynamics for all trills

10 PERF INTERVAL

Legato

Grace notes, legato, minor 2nd to octave
Marcato

11 PERF INTERVAL FAST

Legato

Marcato

12 PERF TRILL

Trills, legato, minor 2nd to major 3rd

13 PERF REPETITION

Legato slow
Portato fast
Staccato fast

Legato fast
Portato slow
Staccato slow
Dynamics for all repetitions

14 GRACE NOTES

Grace notes
Minor 2nd to octave
Up and down

98 RESOURCES
Legato with sustain crossfading
Isolated dynamics repetitions
Single layer long notes (p, mp, mf, f)
You may also be interested in:
| | |
| --- | --- |
| Variant | 1 |
| Specials | 2020/01/14 |