You're currently on: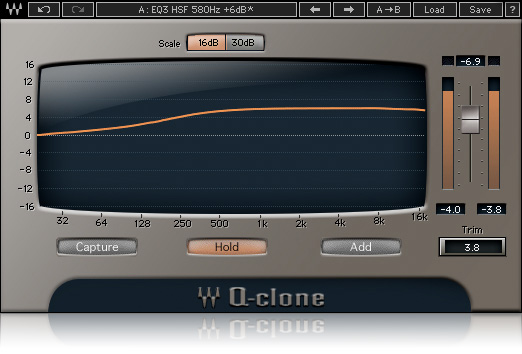 Receive free bonus libraries courtesy of Henry Olonga and JRR Shop that you won't find anywhere else. EQ's from API, Daking, Helios, and SSL, not to mention tape, reverb, and special effect impulses that you may not have known Q-Clone does so well. A JRR exclusive!
There's nothing like the warmth and character of vintage hardware equalizers. With Q-Clone, you can dig into its massive library of classic EQs, or use the Q-Capture component to model your own hardware favorites. Plus, you can use your captured hardware freely throughout your session, adjusting the sound of each track as if you had dozens of that same equalizer. With so many EQs at your fingertips, Q-Clone is true innovation in equalization.
Features
Model your favorite hardware equalizers
2 components: Q-Clone and Q-Capture
Includes large library of modeled EQs
You may also be interested in: