You're currently on: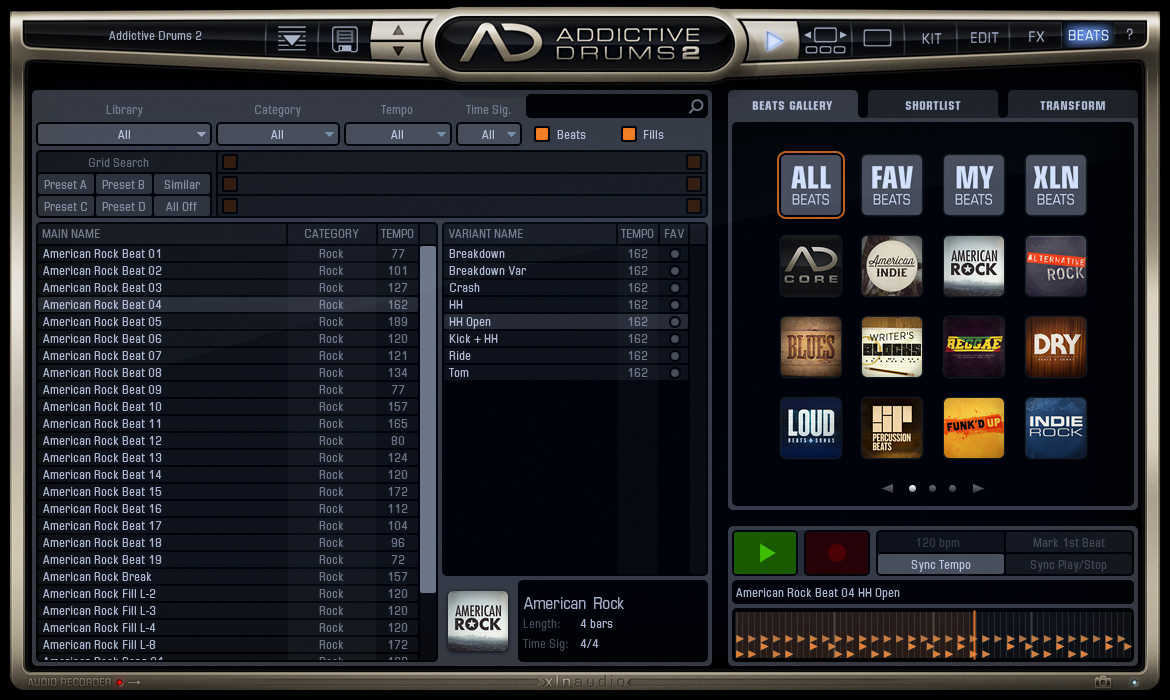 Give life to your beats
---
You're a beat maker. You're serious about your productions and you want them to stand out. You want them to sound alive. That's why we created Addictive Drums 2: Beat Producer Edition. It includes all kinds of great, expensive-sounding electronic and acoustic drums that give your productions depth and polish.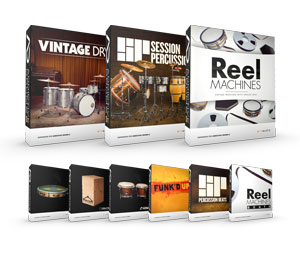 BUILT FOR BEATS
This product provides an outstanding assortment of critical sounds and rhythms for electronic, hiphop and R&B beatmaking. The included drum kits (ADpaks), rhythms (MIDIpaks) and extras (Kitpiece paks) include lots of beautifully recorded sounds and rhythms that will inspire and take your productions to the next level.

Included ADpaks:
Reel Machines
Session Percussion
Vintage Dry

Included MIDIpaks:
Reel Machines Beats
Percussion Beats
Funk'd Up

Included Kitpiece Paks:
Standard Box Cajon
Brazilian Pandeiro
Sonor Latino Bongos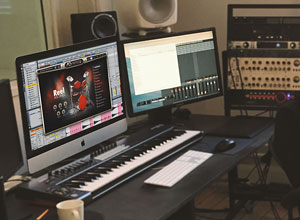 PLAYS WELL WITH OTHERS
You can build an entire rhythm track just with this product, or use it alongside your existing instruments. For example, to thicken a soft-sounding drum loop by layering in an 808 kick and fat a 70s snare. Or add in some live-played hihats and hand percussion to give life to an over-quantized loop. It's like a secret sauce to spice up all your existing drum loops and sounds.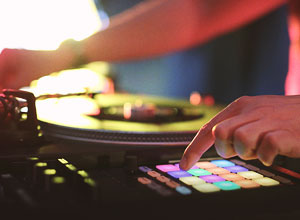 HELPS YOU FIND INSPIRATION
Many producers find inspiration for their tracks by digging through and exploring sounds and patterns. That's why this product comes tons of great sounds and tasty rhythms. And with the powerful mixing and MIDI transformation tools found in Addictive Drums 2, you can easily tweak everything in subtle or extreme ways. So you can make exciting beats that are unique to you and don't sound like anyone else.
"Addictive Drums 2 really helped me access the sound and style that I wanted to create. It became a major player in my album." - DLR
Mac:
OS X 10.7, 10.8, 10.9, 10.10
Internet connection (during installation)
PC:
Windows 7, 8, 10 (32 & 64 bit)
Internet connection (during installation)
Formats:
VST, AU, AAX (32 & 64 bit)
Supported Hosts:
Logic Pro 8, 9, X
Pro Tools 10, 11, 12
Cubase 6, 7, Pro 8
Sonar X2 or later
Live 8, 9
Reaper
You may also be interested in: