You're currently on: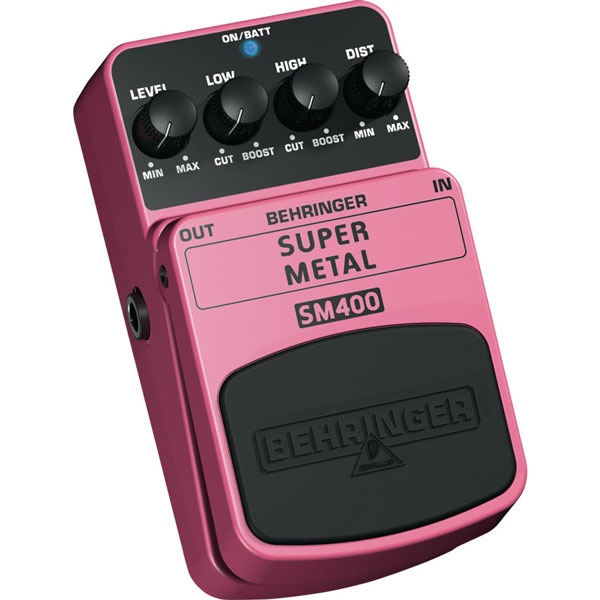 Super High-Gain Distortion Effects Pedal
The SM400 stomp box is one hot piece of gear that gives you increasing distortion drive, intense sustain and the roaring sound of an overdriven stacked tube amp when slamming down the pedal.
The SM400 features dedicated Distortion, 2-band EQ and Level controls for awesome sound shaping. A cool blue status LED for effect on/off and battery check plus a first-class electronic on/off switch for highest signal integrity in bypass mode are included. The SM400 runs on a 9 V battery or a DC power supply (not included).
Main Features:
Bust down concrete walls with brutal distortion, mind-blowing sustain and the sound of an overdriven stacked tube amp

This BEHRINGER product has been designed to compete head to head with leading products on the market

Super high-gain design for ultimate dynamic response and a tone range from mild and crunchy to heavy metal and thrash

Dedicated Distortion, 2-band EQ and Level controls for awesome sound shaping

Blue status LED for effect on/off and battery check

Runs on 9 V battery or the BEHRINGER PSU-SB DC power supply (not included)

First-class electronic On/Off switch for highest signal integrity in bypass mode