You're currently on: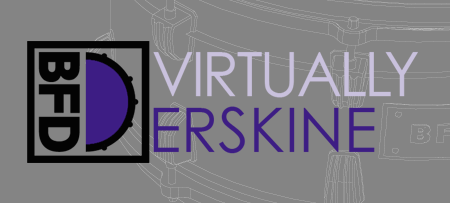 BFD Virtually Erskine

BFD Virtually Erskine is an expansion pack for BFD3, BFD Eco and BFD2 featuring 2 stunning kits played by the legendary drummer Peter Erskine. Having played with some of the biggest names in jazz, pop and rock such as Weather Report, Steely Dan, Joni Mitchell and Kate Bush, Peter Erskine's drum sound and groove are perpetually in demand.

Included are 2 of Peter's own DW kits alongside a selection of his favourite Zildjian cymbals. Peter played all articulations for the sessions which were recorded in meticulous detail in his own studio. Recorded by experienced BFD sampling guru John Emrich for Cymbal Masters, the pack features almost 15GB of highly detailed drum audio data including selected stick and brush versions. BFD Virtually Erskine is suitable for jazz, pop, rock, fusion and all other forms of music that require controlled but powerful drums.
You may also be interested in: