You're currently on:
AmpliTube Dimebag Darrell CFH Collection
9 models created to mirror the rig used to record Cowboys From Hell

9 models created to mirror the rig used to record Cowboys From Hell
Tones From Hell now in AmpliTube Custom Shop
Ferocious. Blistering. Soulful. Those are just three of many words one would use to describe the guitar tone of "Dimebag" Darrell Lance Abbott. Dime is considered one of the most influential guitarists of all-time and a legendary, genre-defining musician… again, most will 333% agree that Dime is and will always hold those distinct honors.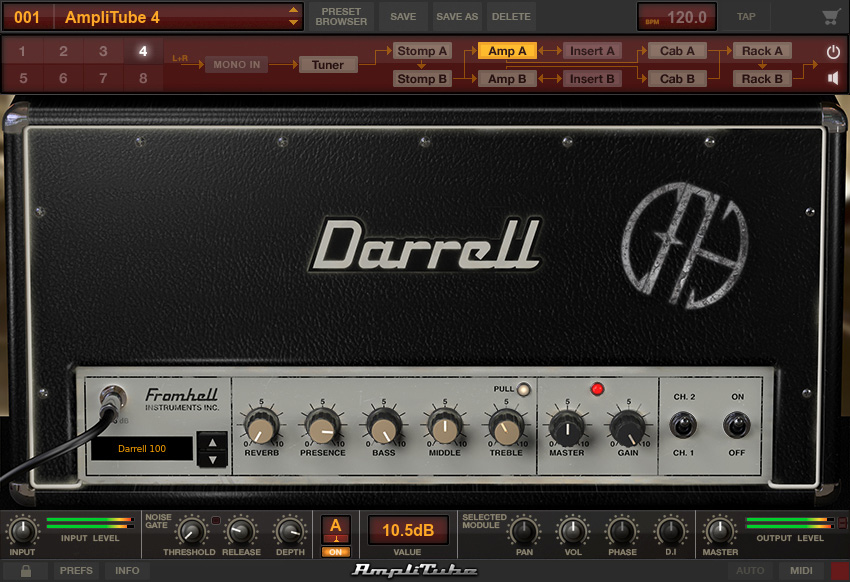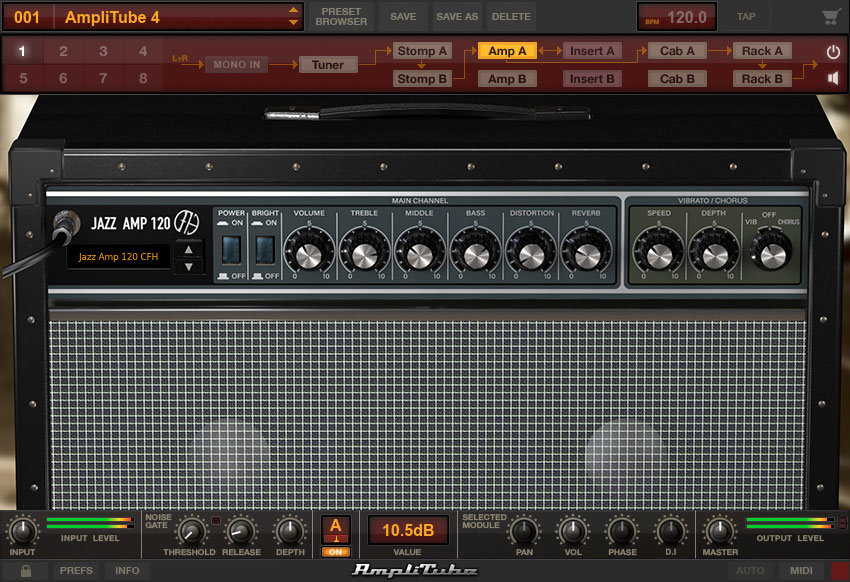 IK Multimedia utilized all of Dime's personal guitar effects, amplifiers and cabinets that he used in the studio while recording Pantera's groundbreaking album Cowboys From Hell which in-turn started the revolution of the "Power Groove" in metal.
Available in a convenient desktop app and plug-in for your DAW, now you can play and record using the same gear and settings Dime did.
333% Authentic
We've worked meticulously with Dime's long-time guitar tech and right hand man, Grady Champion, to precisely model all of Dime's guitar tones
from the album.
Get the tones that inspired you straight from the source!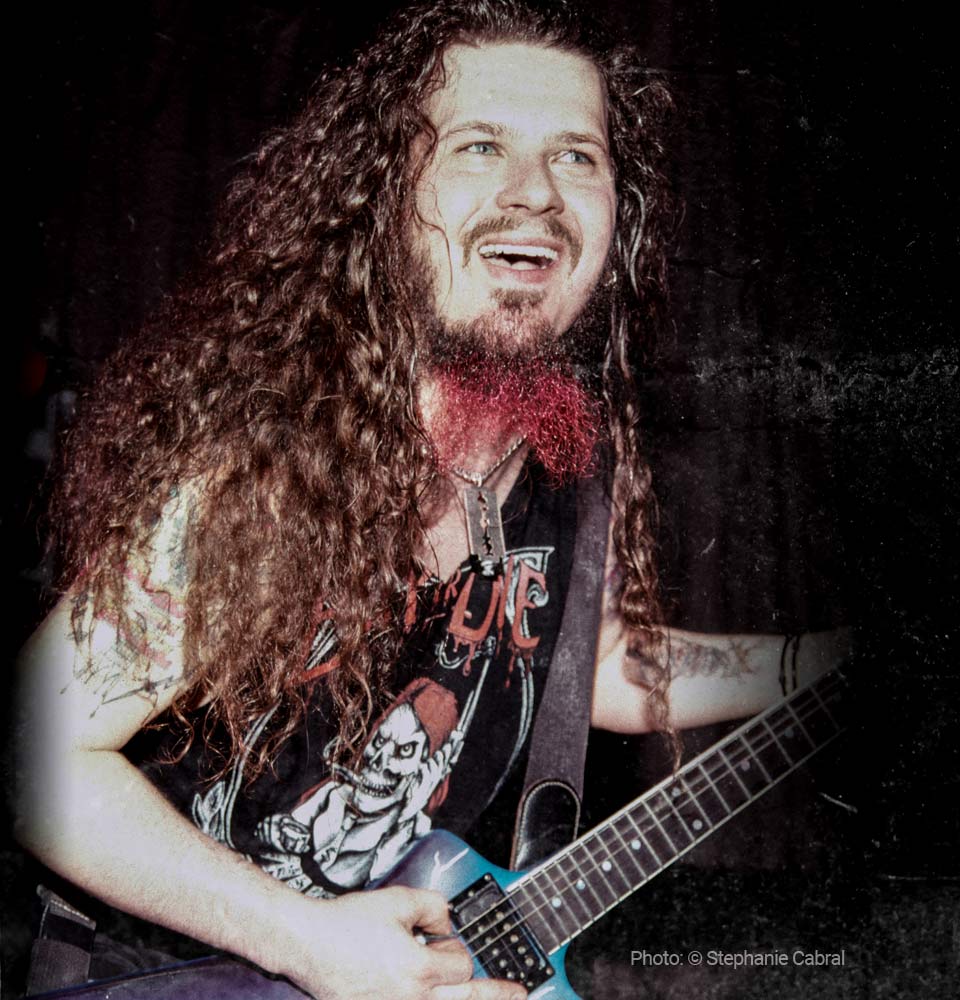 Dime's tone was so unique… You automatically knew it was him as soon as he strapped on his guitar and hit that first note. What a lucky guy I was to know him. He was my friend first and took me on a ride I'll never forget. I owe him everything. I am very fortunate to be included in this project and help create the Dimebag Darrell Cowboys From Hell version of AmpliTube. Can't wait for you all to hear it.
What's included in Dimebag Darrell CFH Collection
The Dimebag Darrell CFH Collection features 9 brand new models including 2 amps, 2 cabinets and 5 stomps created to precisely mirror the rig that Dime used to record the classic album Cowboys From Hell. This includes a meticulously modeled reproduction of the highly coveted Randall® RG 100 ES Amplifier, a completely re-modeled 1986 Roland® JC-120™ stereo combo amp, along with all the pedals Dime used while recording the album.
Darrell 100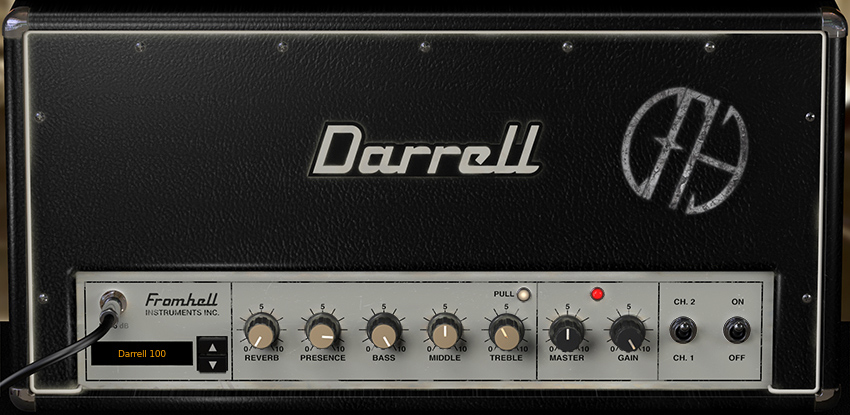 Jazz Amp 120 CFH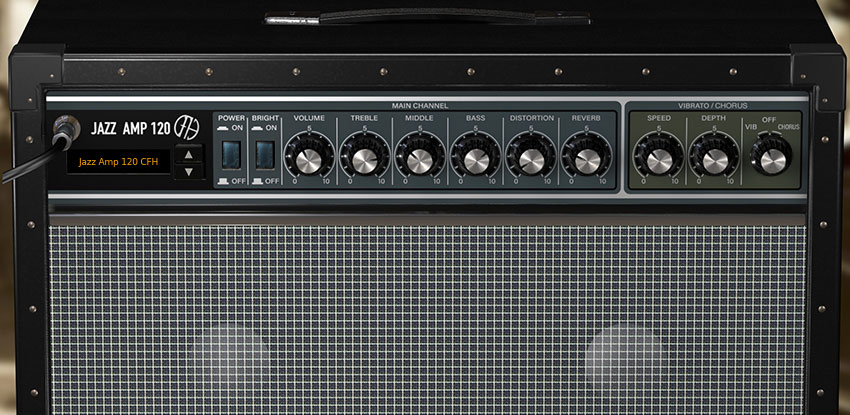 2 Amplifiers
Darrell 100
Modeled to meticulously mirror the highly coveted Randall® RG 100 ES solid-state, 120 watt amplifier. The sound and tone of this amp became famous when Dime started using it in the early Pantera days.
Jazz Amp 120 CFH
Based on the 1986 Roland® JC-120™, this stereo amp was used on the song Cemetery Gates. Fine-tuned to match the exact tone you hear on the album.
2 Cabinets
Darrell 412
Based on the Randall® 412 JB and is the perfect companion to the Darrell 100 amplifier.
JP Jazz CFH
Based on the stereo cabinet section of the Roland® JC-120™ amp combo which features 2x12-inch speakers.
Darrell 412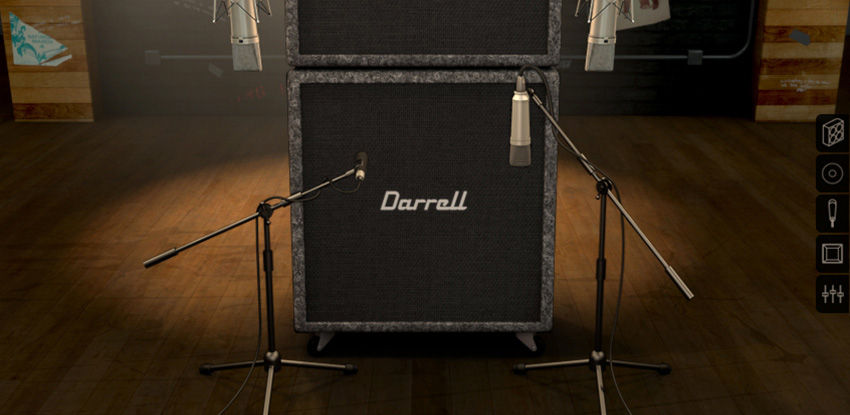 JP Jazz CFH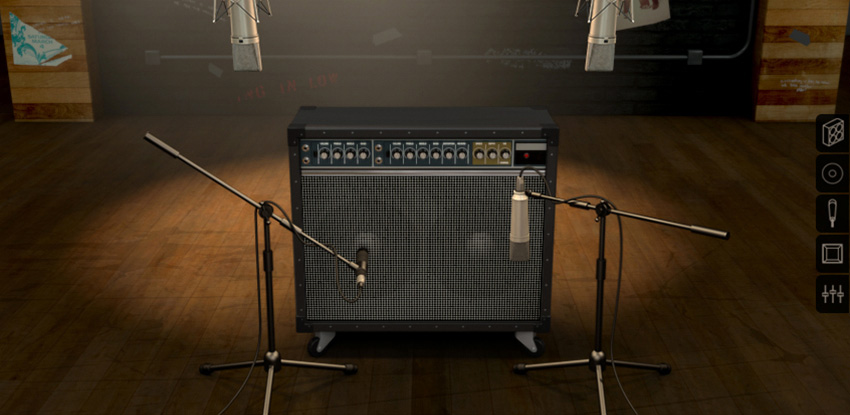 5 Stompboxes
6 Band EQ
Six-band graphic EQ based on a unit by MXR®, this was used to shape and boost the sound before the amp.
Pre EQ 3
Three-Band Parametric EQ based on the Furman® PQ-3 which offers great flexibility for sound shaping.
Dime Wah
Based on the Dunlop® Cry Baby® GCB95. Modeled with precise attention to Dime's lead tones.
Flanger Doubler
Based on an MXR® Flanger Doubler, this model offers two effects in one. Primarily used by Dime in "doubler mode" to thicken in his overall tone.
Dime Noise Gate
Fast and very responsive. Based on the Rocktron® Hush IIB model.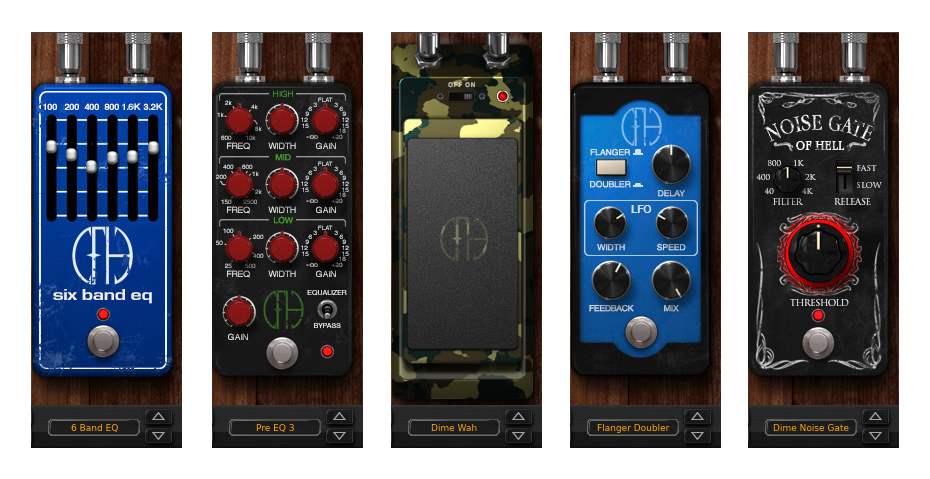 DIM™ for Dime
For the Dimebag Darrell CFH Collection, we used our latest Dynamic Interaction Modeling™to deliver the highest level of ultra-realistic sound when modeling Dime's gear. The product of 20 years' experience modeling analog gear, DIM™ models the behavior of EVERY component in the circuit all the way down to its smallest nuance and character. Then we model the interactions and influence that each component has within the system of the circuit and all of the variables that affect it.
Applied to Dime's rig, the result is crushingly heavy riffs and ferocious leads, with the same sound and feel you'd get from the real gear.
The art of shredding… for free
The AmpliTube Custom Shop is a free software package for your Mac or PC that includes a complete guitar dual signal chain; tuner, pedalboard, amplifier, cabinet, microphone and rack effects section. It comes with 24 pieces of gear and access to our unique online virtual music store where you can purchase the Dimebag Darrell CFH Collection models either a-la-carte or as a complete collection.
When used as a standalone application, AmpliTube Custom Shop features a 4-track recorder section and a song-player for easy play-along capabilities – see if you can keep up with Dime himself! The SpeedTrainer function allows you to slow down the audio so you can learn the licks note for note without affecting the pitch. Pour yourself a Black Tooth and give it a shot…

Black Tooth Friends
Quotes exclusively for IK from Dime's bandmates and friends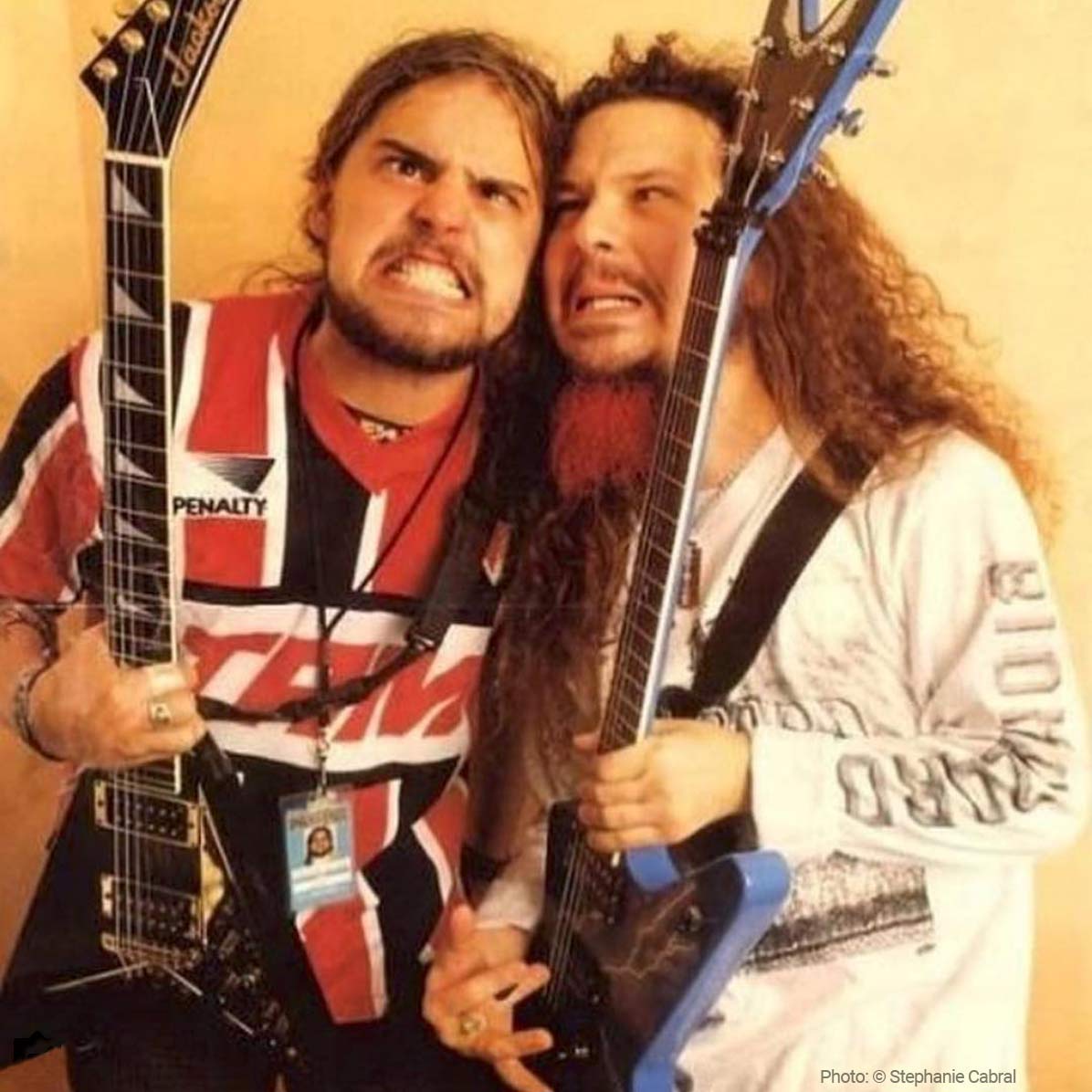 Dime was as brutally hilarious as was his playing lethal. During extreme writing sessions, it was his sense of humor that made the intensity of those moments that much more endurable. Like Vince, Dime was a perfectionist in the studio and in a live setting, so his comedic stylings benefitted all involved — the band, crew & audience. He was one in a zillion and his methodology lives on with every studio endeavor or tour I do. Bless his memory.
Dime did it all my friends! From his monstrously huge rhythm attack to his blood curdling vibrato and stinging leads… He was always on the search for a bigger sound, which he did with perfection. It was an honor to sit beside him from the time he picked up that guitar until the end. The King is gone but his tone will NEVER be forgotten!
Dime had the most aggressive and pulverizing tone that there was. His lead tone was so identifiable… you just knew it was him. It was both equally brutal and beautiful!
Dime was the real deal. An amazing human being and the heaviest guitar player ever. He played with his heart and soul. We toured together, drank together and had a great time… thank you for everything Dime.
Dimebag Darrell was the first player of the modern era of metal to emerge with distinctive styles both as a soloist and a riff-master. Despite Pantera having a one-guitar lineup, Darrell's tone had the intensity of two players, easily standing toe to toe with the heaviest of the two-guitar bands.
The one thing I loved the most about Dime was the way the melodies and notes just seemed to flow through him. Like he was a literal conduit from Gods delivering the perfect pitch, tone and blend for us all to worship. He wasn't theory-trained, but schooled all of us in the process.