You're currently on: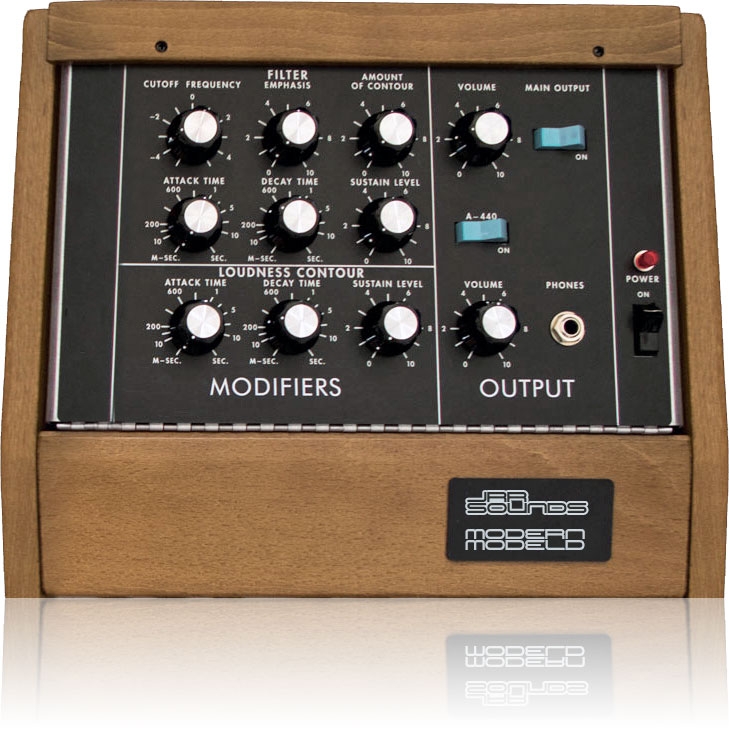 JRR Sounds
Modern Model D Sample Set
Truth is stranger than fiction! How ironic is it that the Minimoog Model D, arguably the most iconic synthesizer of all time, was the company's portable, budget model? How crazy is it that Moog engineers developed it behind Dr. Robert Moog's back and he initially blew it off? How nuts is it that the highly successful launch of the Minimoog was in large part thanks to Taco Bell, who loaned Moog their island to throw the Island of Electronicus release party? This Gordita's for you, Taco Bell!
Modern Model D Sample Set consists of 70 patches and 829MB of audio painstakingly sampled through vintage UTC isolation transformers and state-of-the-art Lynx conversion. This set shows the Model D in a modern context, with hard hitting, aggressive basses and leads, including a large selection of FM sounds. In addition, we sampled all 88 notes of all 7 oscillators (Triange, Sharktooth, Saw, Reverse Saw, Square, Pulse 1, and Pulse 2) so you can create your own Minimoog emulation in your sampler.
*Image is a depiction of the original hardware only. JRR Sounds sample sets currently do not have GUI's with images.
Compatibility
Kontakt
Halion
EXS24
Studio One Presence XT (EXS)
Reason
Air Music Tech Structure (EXS)
MOTU MachFive (EXS)
Installation
To install your new JRR Sounds library, simply move your downloaded zip file to your favorite sample folder and extract it from there. A folder called JRR Sounds will be created and inside it will be the individual folders for any JRR Sounds libraries you have purchased. If you have already purchased JRR Sounds libraries in the past, the new folder(s) will now show up in the JRR Sounds folder that had previously been created.
Once installed, please either drag and drop or open your new library from within your compatible sampler plugin.