You're currently on: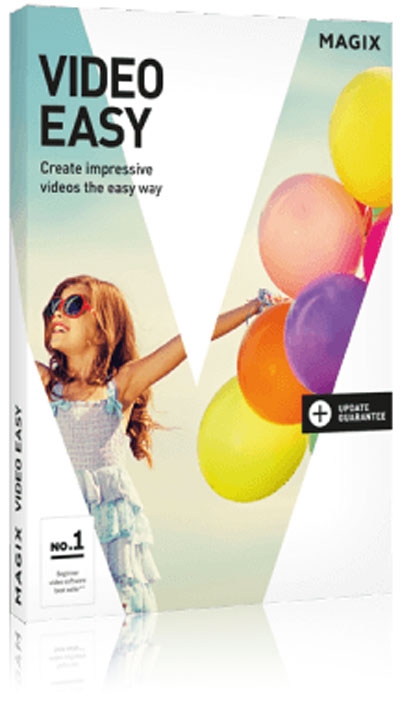 Impressive videos made easy
Video editing has never been this easy! MAGIX Video easy is the ideal beginner program for creating videos of family events, special occasions, or vacations in no time at all. Completed films can then conveniently be burned onto DVD, saved as a file or published online – perfect for sharing with friends and relatives!
Product Description
Make videos with text, amazing effects, background music or your own commentary. Finished films can then conveniently be burned onto DVD, saved as a file or shared over the Internet.

Key Features:
Compatible with all standard camcorders, digital cameras & smartphones
Intuitive user interface
Helpful wizards for Connection and Introduction
Variety of stylishly animated menu templates
Cinematic transitions and video effects
High-quality intro and outro animations
Export to DVD, Blu-ray Disc, YouTube and as files
New user interface: The optimized program interface with intuitive operation lets you create spectacular results in a flash. It also features a completely new design in bright, cheerful colors.
4K Ultra HD: Video easy supports import and export of the 4K Ultra HD video format. Enjoy crystal clear videos in up to 4 times higher resolution.
Blur transitions: Create beautiful transitions between different scenes. Simply select from 20 new effect transitions, which make use of a completely new blur-based technology.
Backlight correction: When filming, you're often confronted with difficult lighting conditions – for instance, when directly facing the sun. Video easy lets you darken areas which are too bright or make shadowed areas brighter.
You may also be interested in: