You're currently on: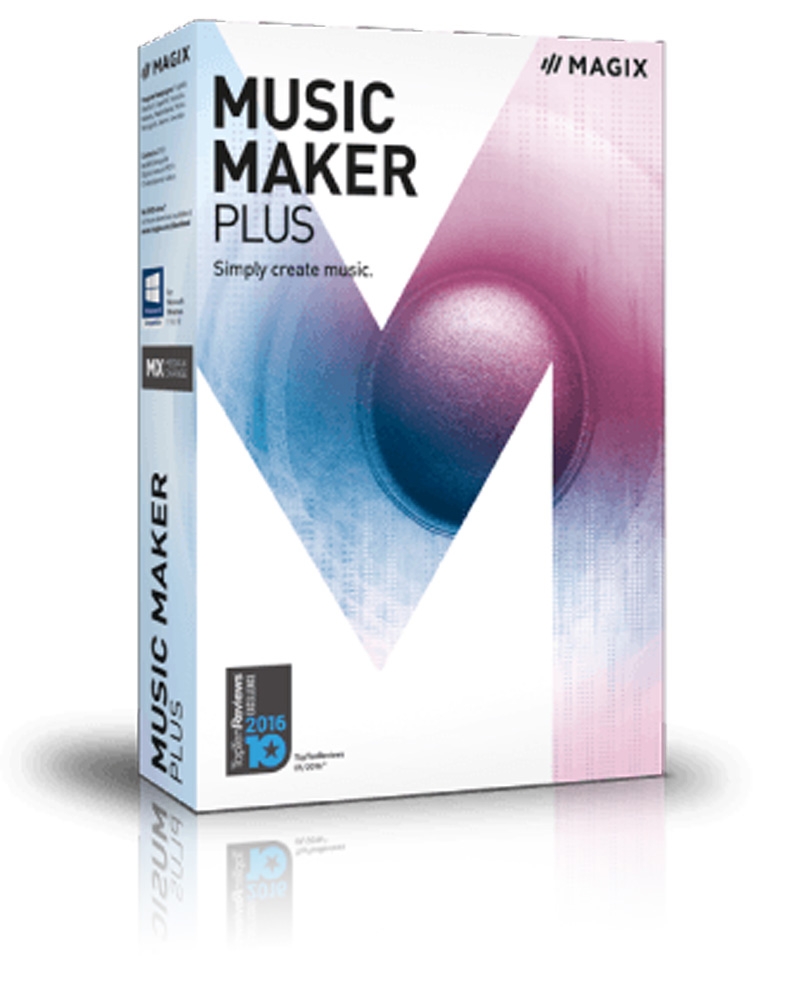 THE ORIGINAL FOR MAKING YOUR OWN MUSIC
Making your own music with Music Maker has always been surprisingly easy.
Produce bright party hymns, massive trap or heavy hip hop beats – with Music Maker Plus or with one of its popular editions, creating music is easy!
MAKE YOUR OWN MUSIC WITH SOUNDPOOLS What's a Soundpool?
A Soundpool consists of multiple audio building blocks (loops), which can easily be combined using Drag & Drop. All sounds are automatically adjusted to the tempo and pitch of your music production. Discover the simplest way to make your own music – with Music Maker.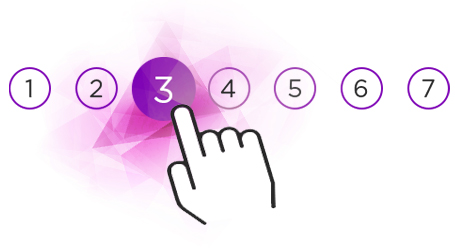 From a loop to complete arrangement
Turn brainstorms into complete songs with the best music creation software: Music Maker's pitch presets allow you to turn a small selection of audio into a complete piece with intro, refrain & bridge in a wide range of pitches and harmonies for even more variety.
And, almost all sounds come in seven pitches. This means 7 times the fun!
CREATE YOUR OWN MUSIC WITH SOFTWARE INSTRUMENTS
Every instrument has its own sound. Every sound has a different story - and you get to decide how that story is told. Get carried away by the inspiring instruments available exclusively in Music Maker.
Plenty of buttons. Plenty fun! Easily develop heavy basses, classical EDM synths and new sounds using the virtual freeware synthesizer Revolta 2.
Your piano
A complete concert grand on your PC: Play your own melodies or chords. Use your mouse to create melodies, rhythms and chords with the MIDI editor.
The screen keyboard can be played in two modes. You can play it with a classic piano design plus MIDI chord and arpeggio functionality. The second mode doesn't have your typical piano design. By selecting various scales, it automatically only plays the notes that fit the song you're working on.
MIDI editor
Easily develop your own melodies, rhythms, chords or complex arrangements using your mouse or keyboard. With this music recording software, ideas sketched this way can be played using Music Maker's virtual instruments. You can also change their timing and volume afterwards.
Your recording studio
Simply connect a microphone, guitar or USB keyboard and you're ready to import your live music and record in studio quality with the lowest possible latency.
Record MIDI tracks
Produce MIDI-based music using your mouse, screen keyboard or MIDI controller and then control the pitch and velocity with just a few clicks.
Sound Effects
Take your songs to the next level with studio-quality effects and an integrated mixer with freely selectable tracks. A huge range of effects, including chorus, echoes, wah-wah and flanger, provide the style, cool sounds, and atmosphere you need to get heads nodding.
Virtual guitar amplifier
Vandal SE distorts, amplifies and alters the sound of your recordings. Discover the unique sound of the legendary guitar amplifier.
INCLUDED ADDITIONALLY IN MUSIC MAKER PLUS EDITION AND UP
Operation via app
The Live Pads turn your smartphone or tablet into an DEM instrument for music production and fast beat sketches. Simply connect the app to Music Maker via Wi-Fi and control the virtual pads in the Live and Premium editions.
VST Support
Music Maker supports the latest VST3 standard and all the underlying interfaces. They let you quickly and conveniently integrate additional instruments or plug-ins into Music Maker.
INCLUDED ADDITIONALLY IN MUSIC MAKER LIVE EDITION AND UP
Orange Vocoder ME
As an effect plug-in for your vocals or as an addition to the virtual instrument choir: Reproduce the trademark vocals from favorite bands, such as Kraftwerk and Daft Punk. You can purchase additional presets directly in the software.
Jam with Music Maker
The software feels the beat: Live Pad mode is a fun alternative to conventional music production. Use the 16 virtual pads to play the specially designed live sets just like one of your own instruments. You can start playing a live set with drum elements, melody sections etc. using your smartphone. It's perfect for beat production, developing new song ideas and short jam sessions.
MIXING & MASTERING
Vintage FX
Retro sound has never sounded so modern: The Vintage Effects Suite brings your speakers back to the future with the finest flanger, wah-wah and distortion options.
Auto Mastering
Want to finally complete your last mix? You can now automatically perfect the sound using the mastering presets designed for various genres. An improved sound analysis and practical monitoring feature are also included.
Essential FX
These standard effects are essential in every studio: The three professional plug-ins are particularly suited for experimental sounds and optimizing vocals.
Mastering Suite
Once your song is completed, the mastering suite lets you create an even better vibe. Professional tools, such as the parametric 6-channel equalizer, the StereoFX module, the limiter and a multiband compressor provide the necessary finishing touches.
INCLUDED ADDITIONALLY IN MUSIC MAKER LIVE PREMIUM AND UP PREMIUM EDITION ADVANTAGES
PREMIUM EDITION ADVANTAGES
All Music Maker, Plus Edition and Live Edition functions j 2,000 additional sounds & loops
Premium Soundpool: Film music – Dramatic Stories
Premium Soundpool: Chillout – Mother Earth
Premium Soundpool: Dance – Main Stage
Premium Soundpool: Ambient – Interferences
Premium software instrument: Church Organ
Premium software instrument: Choir
Premium software instrument: Cinematic Soundscapes
Exclusive instruments. Exclusive sound. Discover the organic sounds of the Italian Church Organ, the eerie sound tapestries of the Cinematic Soundscapes and the elegant vocals of the Choir.
Only in the Premium Edition:
SYSTEM REQUIREMENTS
All MAGIX programs are developed with user-friendliness in mind so that all the basic features run smoothly and can be fully controlled, even on low-performance computers. The technical data for your computer can be found in the control panel of your operating system.
OPERATING SYSTEMS
MINIMUM SYSTEM REQUIREMENTS
Windows 10, Windows 8, WIndows 7
MINIMUM SYSTEM REQUIREMENTS
Processor: 2 GHz
RAM: 2 GB
Graphics card: Onboard, min. resolution 1280 x 768
Sound card: Onboard
Hard drive space: 700 MB and up for program installation


You may also be interested in: