You're currently on: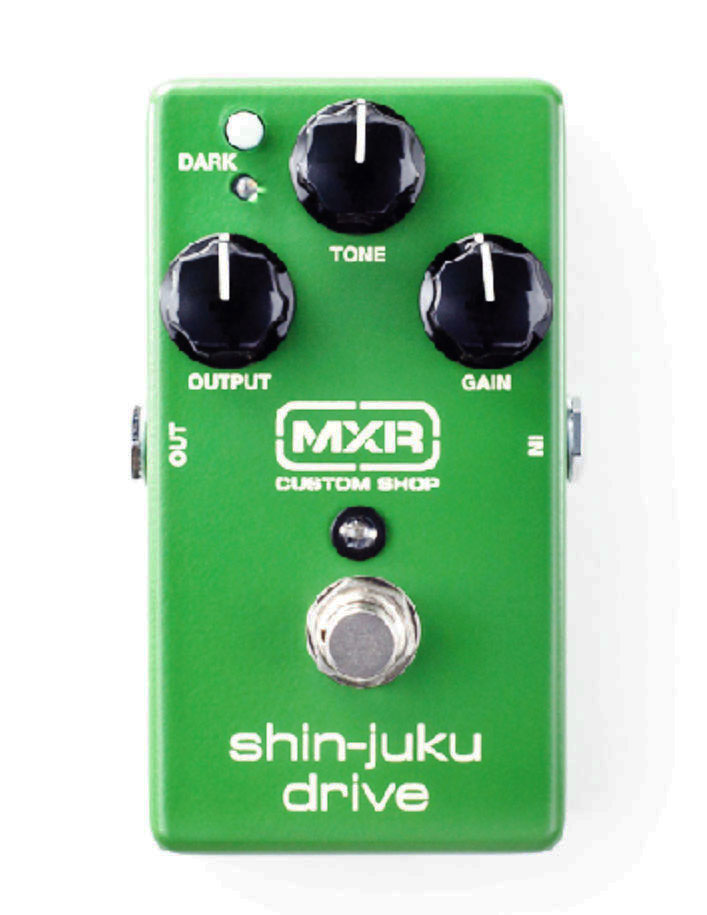 MXR CUSTOM SHOP SHIN-JUKU DRIVE
Put the sound of a legendary and elusive boutique amplifier on your pedalboard. The Shin-Juku Drive is a collaboration between the MXR Custom Shop and Shin Suzuki, the most celebrated amp tech and pedal designer in Japan. Shin used his intimate knowledge of one of the rarest and most sought-after amps ever made to create a pedal that provides wide open, harmonically balanced overdrive with tons of sustain and incredibly fast response time to every playing detail. The simple three-knob interface allows you to call up a wide range of sounds, from an organic boost to full on grinding overdrive. Flipping the Dark switch cuts high frequencies for a thicker, warmer sound.
Co-designed with legendary pedal designer Shin Suzuki
The sound of an elusive boutique amp in a small enclosure
Harmonically balanced overdrive with a fast response time
Features true hardwire bypass
Limited Custom Shop run
You may also be interested in: