You're currently on: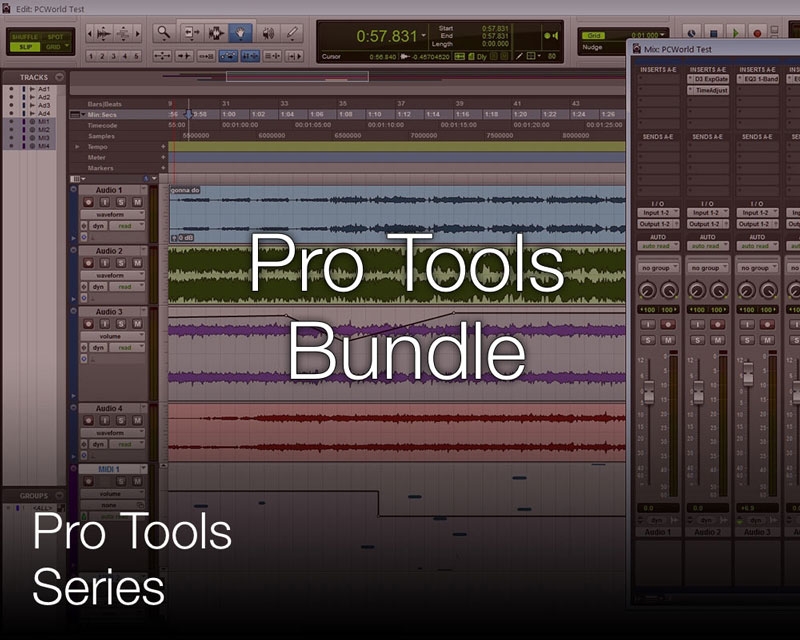 Bundle – All Three Levels
This bundle is an excellent way to get your Pro Tools basics down, plus a lot more. With this bundle (which includes the three levels mentioned below) you'll be up and running, recording, editing, and mixing with your system like an expert.
You can spend time creating and having fun, instead of trying to figure out how to best use your system. This bundle is a fantastic deal and most of our customers chose this over the individual levels.
Pro Tools is incredibly powerful software and you definitely can make professional recordings with it.
Whatever style of music you work on (rock, pop, hip-hop, electronic/EDM, rap, jazz, etc…) this training series will show you how to get the most from your Pro Tools system.
Your Pro Tools trainer, Ken Walden, is one of the best you will find, and has taught thousands of people how to quickly get up and running with Pro Tools. Ken was a Senior Product Specialist for the company that makes Pro Tools, and he is also the Founder of Secrets of the Pros, which is currently endorsed by 4 Multi-Grammy Award winners and many others (including all the current Senior Pro Tools Product Specialists).
If you're looking for high-quality Pro Tools training you've found it!
You may also be interested in: