You're currently on: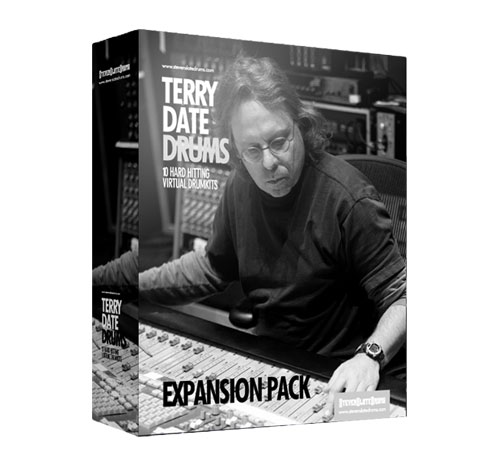 10 Hard Hitting Kits recorded and mixed by Terry Date
Recorded in Famous Henson B Studio
From Rock to Metal Tones
Includes the famous Deftones "White Pony" Snare
For TRIGGER and SSD4
Terry Date is the producer, recording engineer, and mixer behind bands like The Deftones, Pantera, Staind, Incubus, SoundGarden, and many more. His drum sounds were a major influence on Steven Slate and many of Slate's own samples were modeled from tones on Terry's records. Now, Steven brings you sounds from the man himself. Terry Date Drums for SSD4 and TRIGGER brings you 10 drumkits recorded in Hensen Studio B that are some of the most mix-ready kits for rock and hard rock that you'll ever hear!
10 Hard Hitting Kits recorded and mixed by Terry Date
Recorded in Famous Henson B Studio
From Rock to Metal Tones
Includes the famous Deftones "White Pony" Snare
For TRIGGER and SSD4
SYSTEM REQUIREMENTS
MAC Minimum Requirements
2.2 GHz Intel Dual Core Processor, 4 GB of RAM
Mac OS¨ X 10.6 or later
AU, VST, RTAS
Screen Resolution of 1280x1024 or higher
SSD has its own proprietary licensing system, and does not require an iLok
PC Minimum Requirements
2.2 Intel Dual Core or AMD Processor, 4 GB of RAM
Windows 7¨ (32bit/64bit)
VST, RTAS
Screen Resolution of 1280x1024 or higher
SSD has its own proprietary licensing system, and does not require an iLok
You may also be interested in: