You're currently on: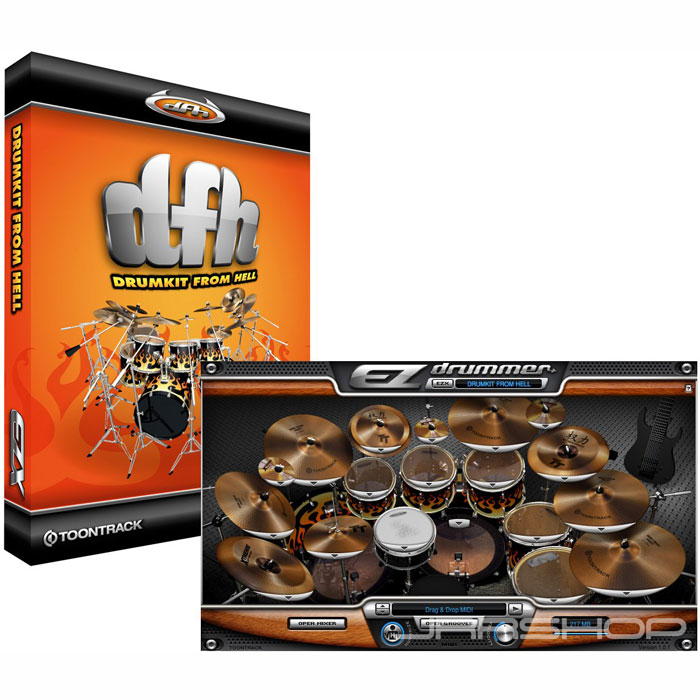 Drumkit From Hell, aka DFH was originally created to address Toontrack Music´s own needs for better and heavier drums in musicproduction. As a result the Toontrack productionteam decided to record a drumlibrary with the best musicians and producers available in Swedish heavy metal.
Little did they know what they had started. Drumkit From Hell was awarded 5 of 5 in Sound on Sound and an EQ Magazine Exceptional Quality award and launched Toontrack Music and the DFH brand in a major way into the sample business enabling the development of the Superior and EZdrummer samplers. To celebrate and signify the importance of Drumkit From Hell Toontrack has decided to re-release it as an EZX expansion pack for EZdrummer.
The DFH EZX contains the essence of what Toontrack is originally all about. The commitment to excellence through collaboration with the best players and producers aimed at helping you to make better, more inspired music. This version of DFH includes both the original DFH release and the Add-On pack that was released subsequently. The sounds for DFH were played, recorded and produced at Dug Out studios by Tomas Haake, Daniel Bergstrand, Mattias Eklund and Fredrik Thordendal. All sounds have been re-mixed at Toontrack Studios by Mattias Eklund and we´ve added custom MIDI files from the diabolically gifted musician and guitar player of Meshuggah, Fredrik Thordendal plus MIDI played by Tomas Haake of Meshuggah, Owe Lingvall of Nocturnal Rites, Mattias Grahn of Naglfar and Efraim Juntunen of Persuader. Metal at its best. Rock on dude.