You're currently on: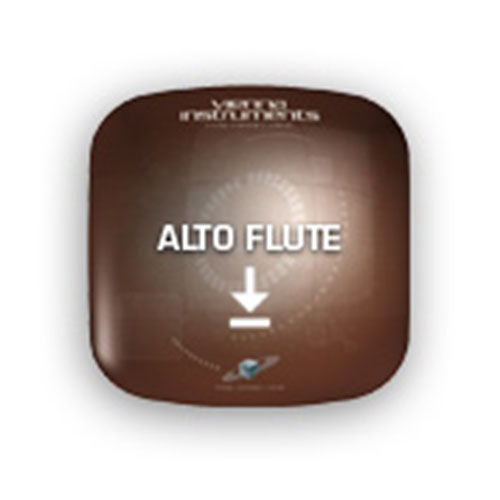 Every Vienna Instruments collection comes with both the Vienna Instruments player and Vienna Ensemble. Get Vienna Instruments PRO and Vienna Ensemble Pro 5 to add another layer of expression to Vienna Instruments and improve your workflow.
The Alto Flute in G is a transposing instrument which extends the flutes' lower tone range. There are two types: the straight shape and that with a curved headpiece. A straight-headed model was used for the recordings. The alto flute has a full, warm sound suggesting mystery especially in the lower range.
The download product contains all of the Alto flute samples of the Vienna Special Edition and of the Special Edition PLUS as well as some additional articulations. Please find a detailed list of included playing techniques under the menu item Sample Content. Of course you'll also get access to download the Vienna Instruments player software.
Alto Flute

ARTICULATION GROUP

STANDARD LIBRARY
EXTENDED LIBRARY

01 SHORT + LONG NOTES

Staccato
Portato short
Sustained with and without vibrato

Portato medium with and without vibrato
Portato long with vibrato
Sustained with progressive vibrato

02 DYNAMICS

pfp with vibrato, 3 and 5 sec.
Fortepiano and sforzato with vibrato

Medium dynamics with vibrato, 2, and 3 sec.
Strong dynamics with vibrato, 5 sec.
pfp with vibrato, 8 sec.
Sforzatissimo with vibrato

03 FLATTER + TRILLS

Flutter tonguing normal and crescendo
Trills normal, minor and major 2nd

Trills dynamics, minor and major 2nd

10 PERF INTERVAL

Legato

Grace notes, legato, minor 2nd to octave
Marcato

11 PERF INTERVAL FAST

Legato

Marcato

12 PERF TRILL

Trills, legato, minor 2nd to major 3rd

13 PERF REPETITION

Legato
Portato
Staccato

Dynamics for all repetitions

14 GRACE NOTES

Grace notes
Minor 2nd to octave
Up and down

98 RESOURCES
Legato with sustain crossfading
Isolated dynamics repetitions
Single layer long notes (p, mf, f)