You're currently on: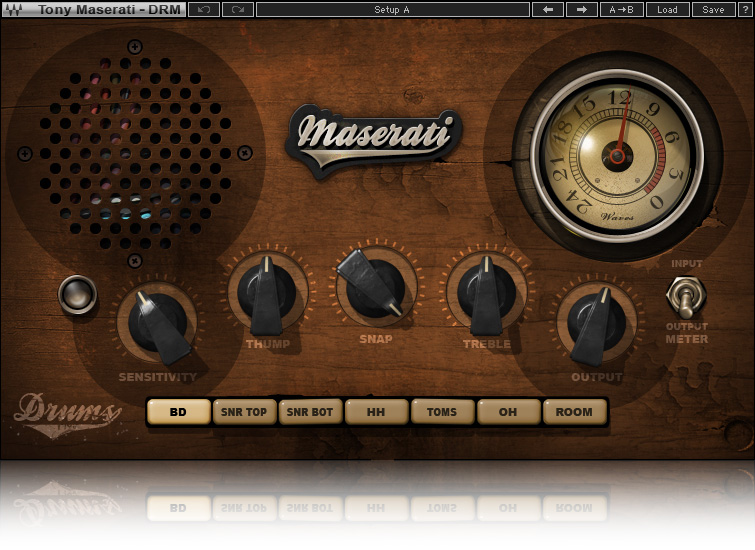 Tony Maserati on the DRM Drum Slammer: "The DRM was designed to help the excitement of percussive transients get heard through mixes which are thick with instrumentation and vocals. Whether on programmed or live drums, DRM is a great starting point for your mix."
Features
Complete all-in-one processing chains
Mono and stereo components
Optimized control ranges
24bit/96kHz resolution
Double precision bit resolution processing
Supports RTAS, Audio Suite, VST, AU
PC and Mac compatible
Controls:
Type toggles between the 7 drum types (BD, SNR Top, SNR Bottom, HH, Toms, OH, Room)
Sensitivity controls nominal input levels.
Thump controls low frequencies.
Snap controls the "snap" effect of the drum.
Treble controls the high frequencies.
Output controls the output level.
Meter Switch toggles between the input and output monitors.
You may also be interested in: