You're currently on: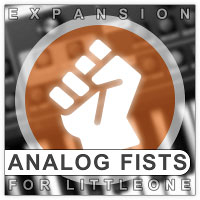 Analog Fists
Expansion for LittleOne
Analog Fists is a collection of presets expressly designed to unleash all the raw, analogue potential of LittleOne synthesizer. Specially suited for Electronic compositions, this library features a large set of vintage, cutting-edge monophonic leads, deep synthetic basses and much more. Unleash the power of the beast !
You may also be interested in: