You're currently on: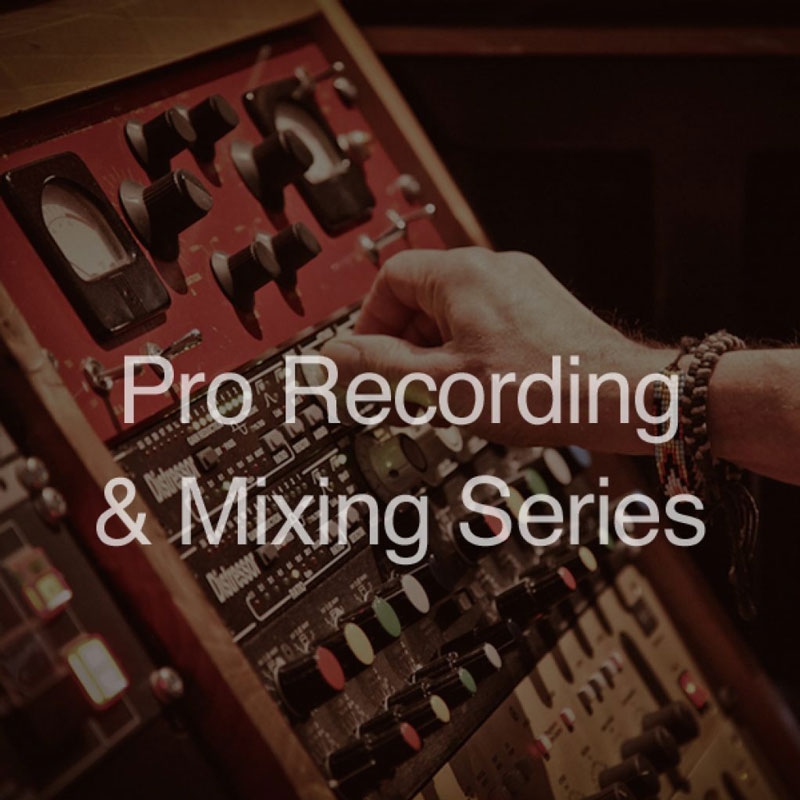 Pro level recording mixing training
PRO RECORDING & MIXING SERIES
Let us take you into a world-class, multi-room recording facility to give you the best possible music production education.
Then we show you how to apply all these techniques in your home or project studio.
We went to the studio where groups like Metallica, Dave Matthews, and dozens of others recorded hit records. This is like getting a $100k recording school that you can watch when you want, at the pace you want, and you can review it as much as you'd like!
This training applies to all styles of music, and to all recording and mixing systems (digital, DAWs, or analogue).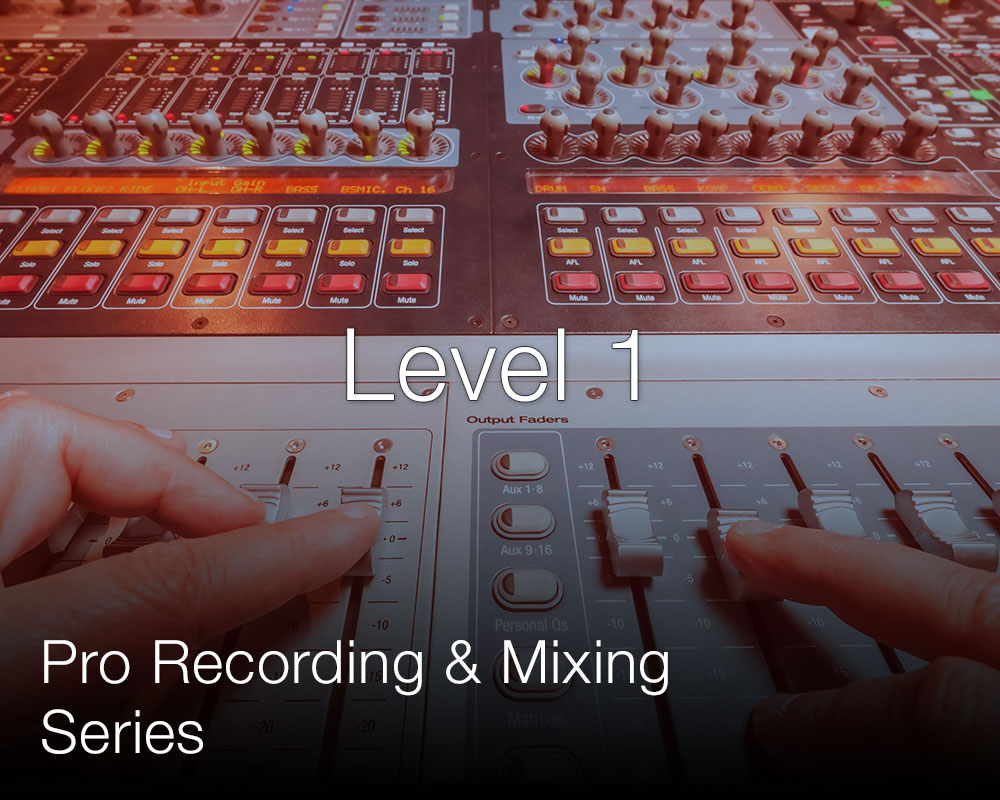 We spent 5 days at a top-notch studio and filmed almost every aspect of recording and mixing, plus we literally emptied out the mic locker to give you an amazing education.
Additionally we'll show you how you can apply all these techniques in any size studio including the one in your home. We also include the tracks you can download to practice with.
You will also go deep into mixing and see and hear tips and tricks handed down from decades of top producers.
Compatible with all systems (analogue, digital, all software), and all styles of music. It's an incredible deal for this level of education.
5+ hours of the ultimate music production education
In our Pro Recording & Mixing Series we take you into a world-class, multi-room recording studio to give you the best possible music production education.
Then we'll show you how to apply all this info into your home and/or project studio. We emptied out a huge mic locker, recorded world-class players, and we show you in detail how to apply these techniques in your studio. (Applies to all systems analogue and digital/DAW, and all styles of music).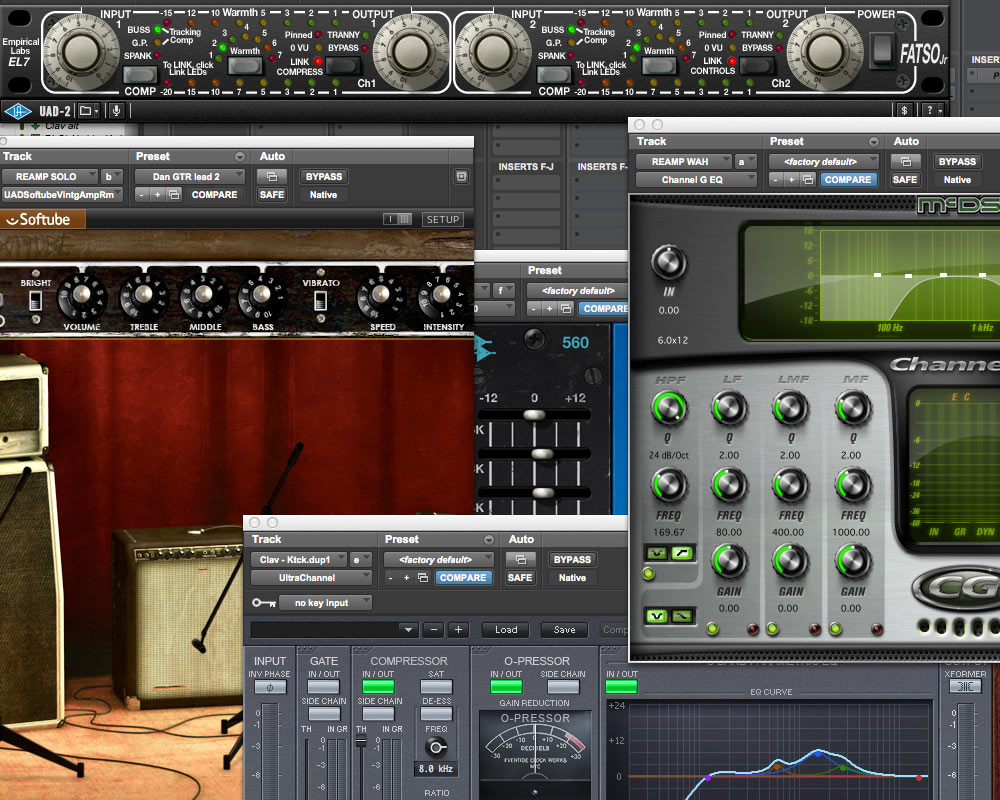 Mixing Like a Pro
One of the key features of this series is a 3.5 hour, in-depth look at mixing techniques most commonly used by pros. Our Lead Trainer is a top-level mixer and will take you through dozens of techniques that will definitely improve your mixes.
We also have the audio tracks from the session available to you so you can download them and follow along with your system.
Our Lead Trainer was also the Technical Director & Lead Engineer at a famous multi-room studio where he helped a long list of the best Producers and Engineers with any technical issues they would have. It was the best possible learning experience and he will show you the key secrets he learned.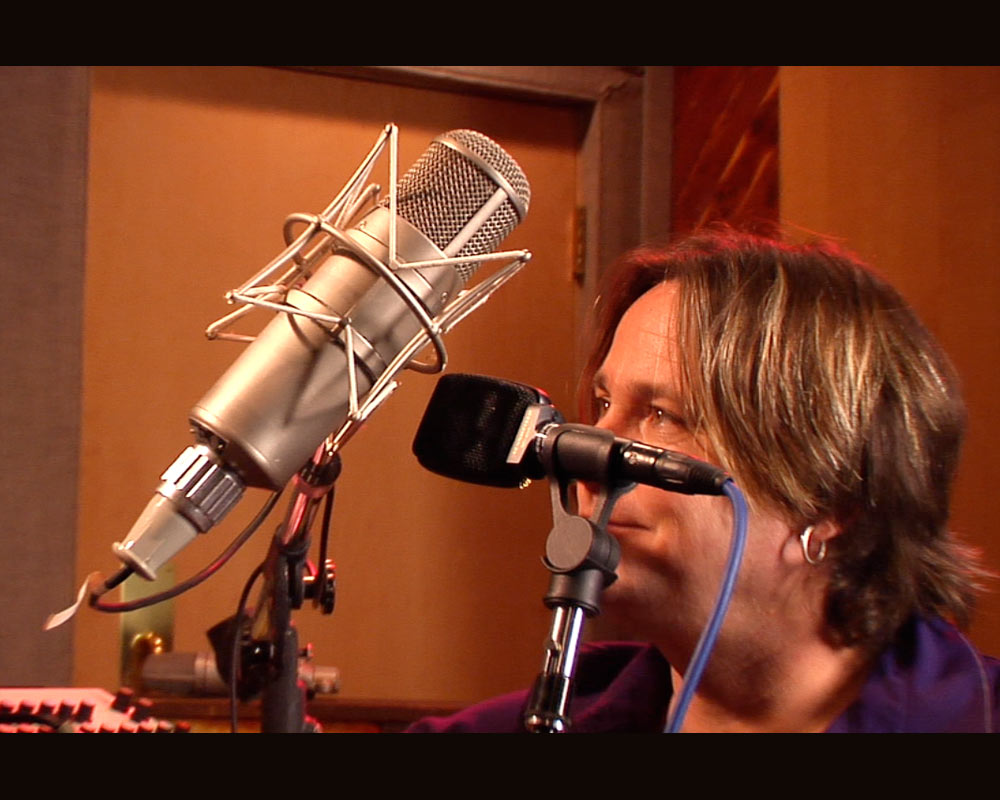 Expert Vocal Recording Overview
We'll show you how to record vocals like a pro, and help you with mic choices. There are high quality, inexpensive mics out there!
(hint: it's less about the mic pre and more about the room.)
We cover exactly how this works in a "big" studio and how to get the same results at home. Great vocal tones will be easy after you watch our recording and mixing clips on this topic.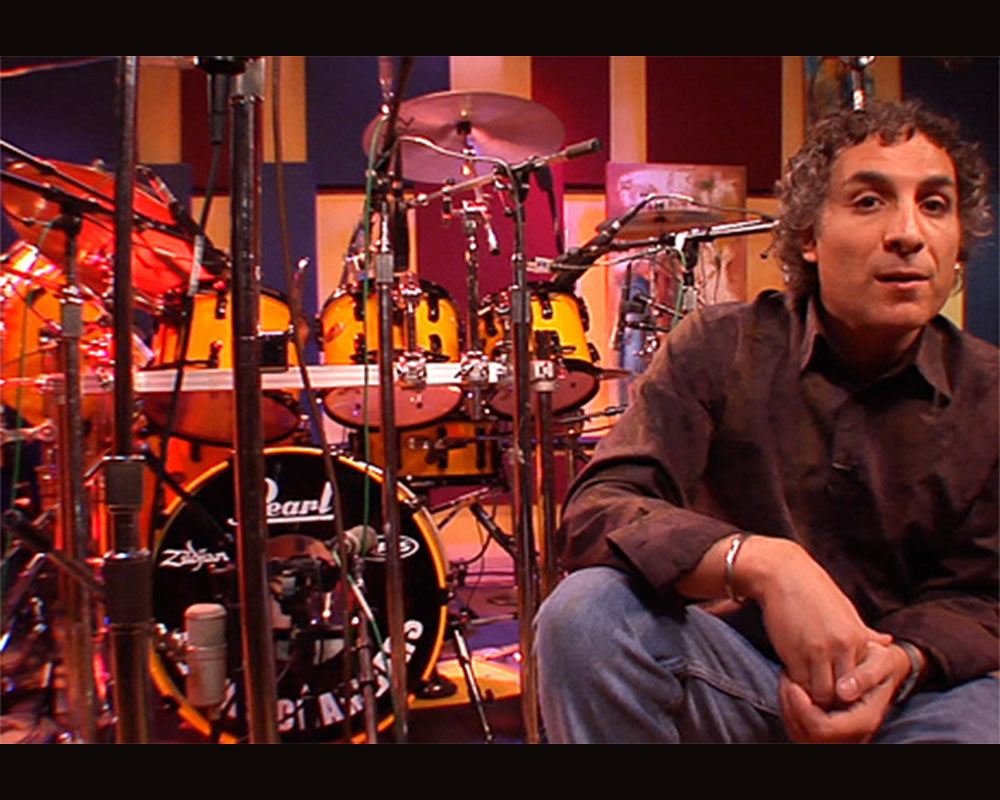 The Ultimate Drum Tone Experience
Whatever kind of music you are producing, if you have drums the tones must be awesome. This is the best drum recording and mixing education you will find. We started by putting roughly 40 mics on the drum kit of one of the top drummers in the field, and then we also show you how to get great results with as few as 3 mics.
Even if you use samples and produce Electronic Music knowing how acoustic drum recording and mixing works is critical and will help you get pro results.
This series gives you an experience most expert engineers have never had! Then we go into detail about how to mix and blend drums for all different styles of music.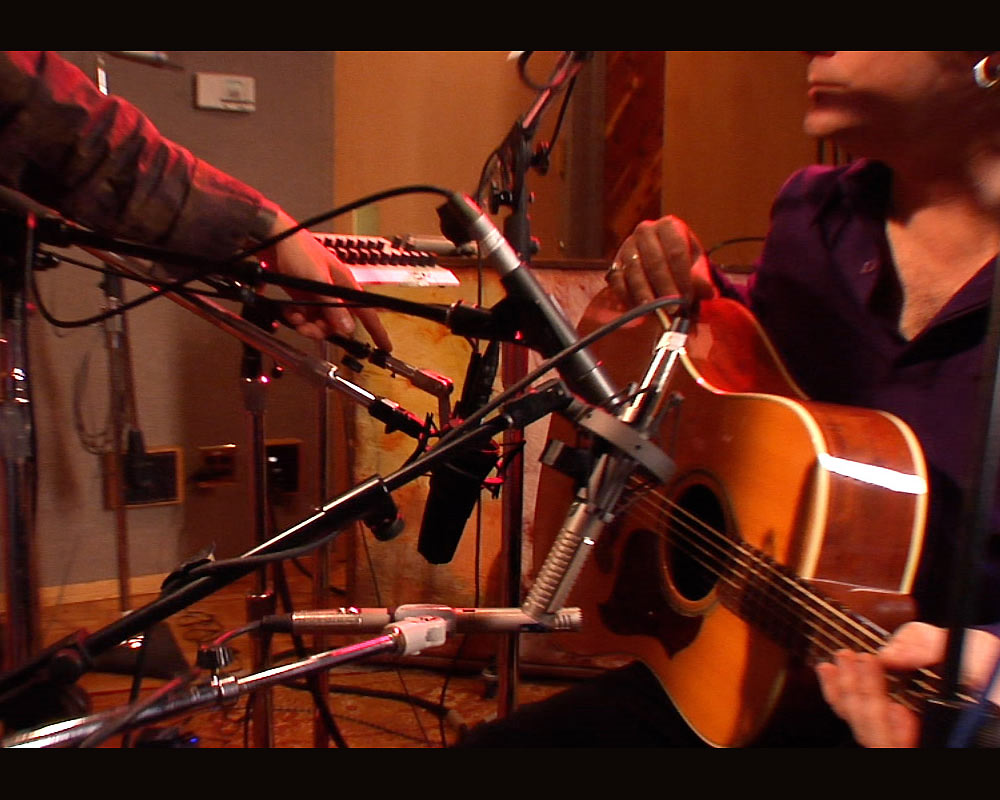 Expert Guide to Recording Acoustic Guitar
Your expert level education will include putting over a dozen mics on acoustic guitars so you can see and hear which you like best.
This is the best possible education you can get on this topic, and will give you a huge jump start in finding the best acoustic guitar tone for your music. Watch the short clip and you'll see we went all out on showing you all the popular ways of recording a great sounding acoustic guitar.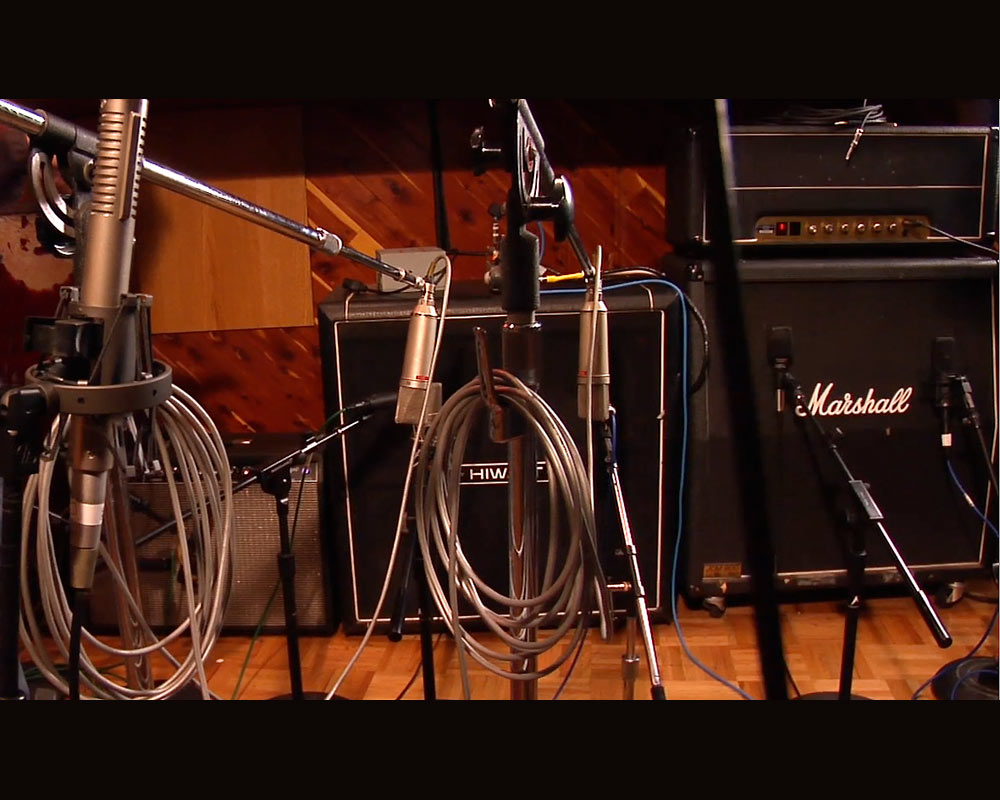 Recording Electric Guitars – Master Level
We will also take you through many of the most popular ways to mic guitar cabinets. You can see and hear exactly how pros work and speed through decades of trial and error.
This studio was the place where guitar legends like Santana, Joe Satriani, Eric Johnson, Prince, and many others laid tracks for their hit records.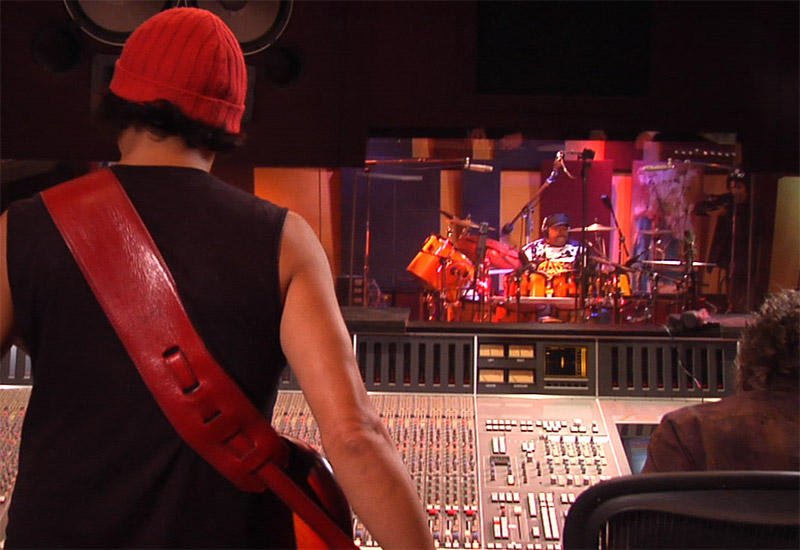 Dozens of Pro Tips and Tricks
This series is also full of various tip, tricks, and commonly used techniques the pros use to make fantastic sounding music.
We'll show you common EQ tricks and even some esoteric ones we've found to help you get great tones. There are very common reverb and delay settings we'll show you, as well as some cutting edge tricks that advanced plug-in technology allows.
Videos Included with this level:
1. Over 3.5 hours of detailed mixing training
2. An in-depth looks at recording & mixing drums
3. Expert level electric guitar recording overview
4. The best education on acoustic guitar recording
5. More vocal recording tips you must know
6. We compare expensive mics, with far less expensive – must see!
7. Top mixing techniques by the best of the best
8. Hi resolution audio tracks you can download and review
9. More assorted tips & tricks to help you make better music
Compatible with all analogue and software systems, and all types of DAW software. Also applies to all styles of music.
You may also be interested in: